It has been a wild week to be sure and getting to settle down on Christamas day was a great pleasure. What made it more so was the huge box under the tree that had no name on it. I was pretty sure I knew what it was though, or, at the very least, was hoping I knew!
As all the presents were dished out there was the one remaining and it was marked with my wife's name on it. She had told me she bought herself something since i was travelling home and wasn't able to do so. As I awaited her tearing into it she announced that it was really for both of us and I was to open it. Sneaky. There it was, a brand new gas smoker by Masterbuilt! I love it!
We (me and the youngest) set about seasoning it so we could smoke the two birds she bought for Christmas dinner. We accomplished that by a three hour burn at around 375* (it was cold outside) and with a couple of chunks of hickory.
As that was happening the youngun asked if he could show me what he had learned from me. By all means, Son, please do!
Out on the deck coming up to temp for seasoning.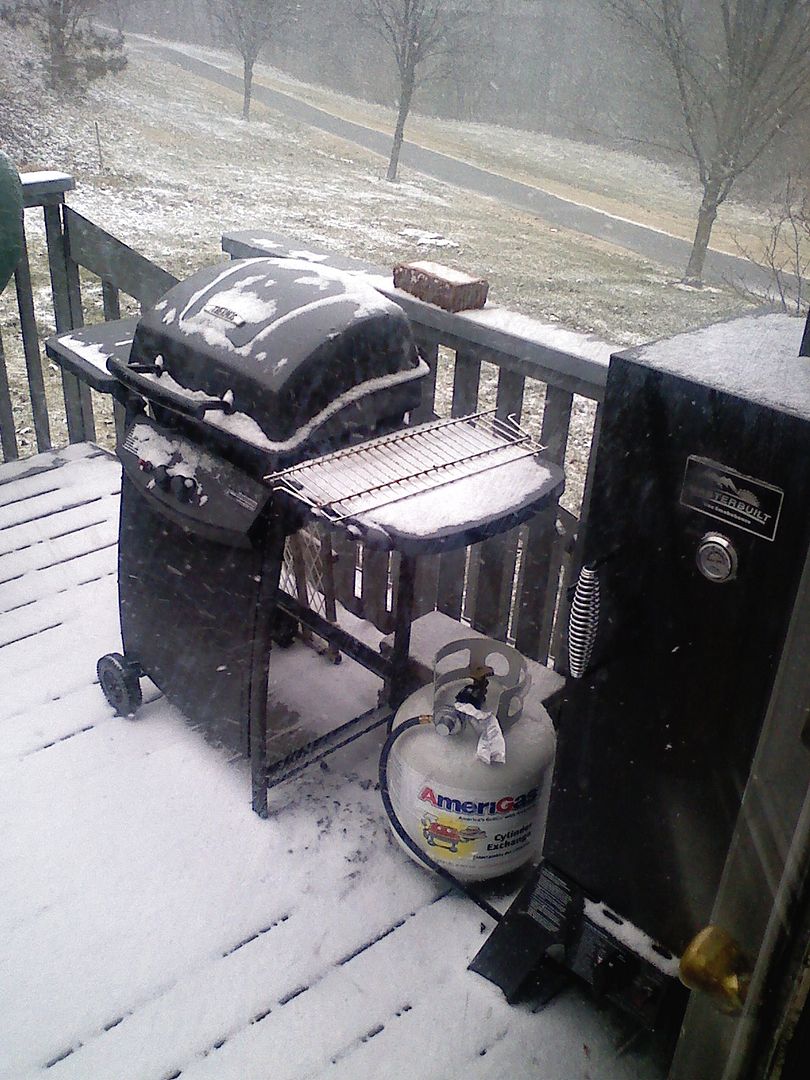 Jake's own basic bird rub (apparently a secret recipe).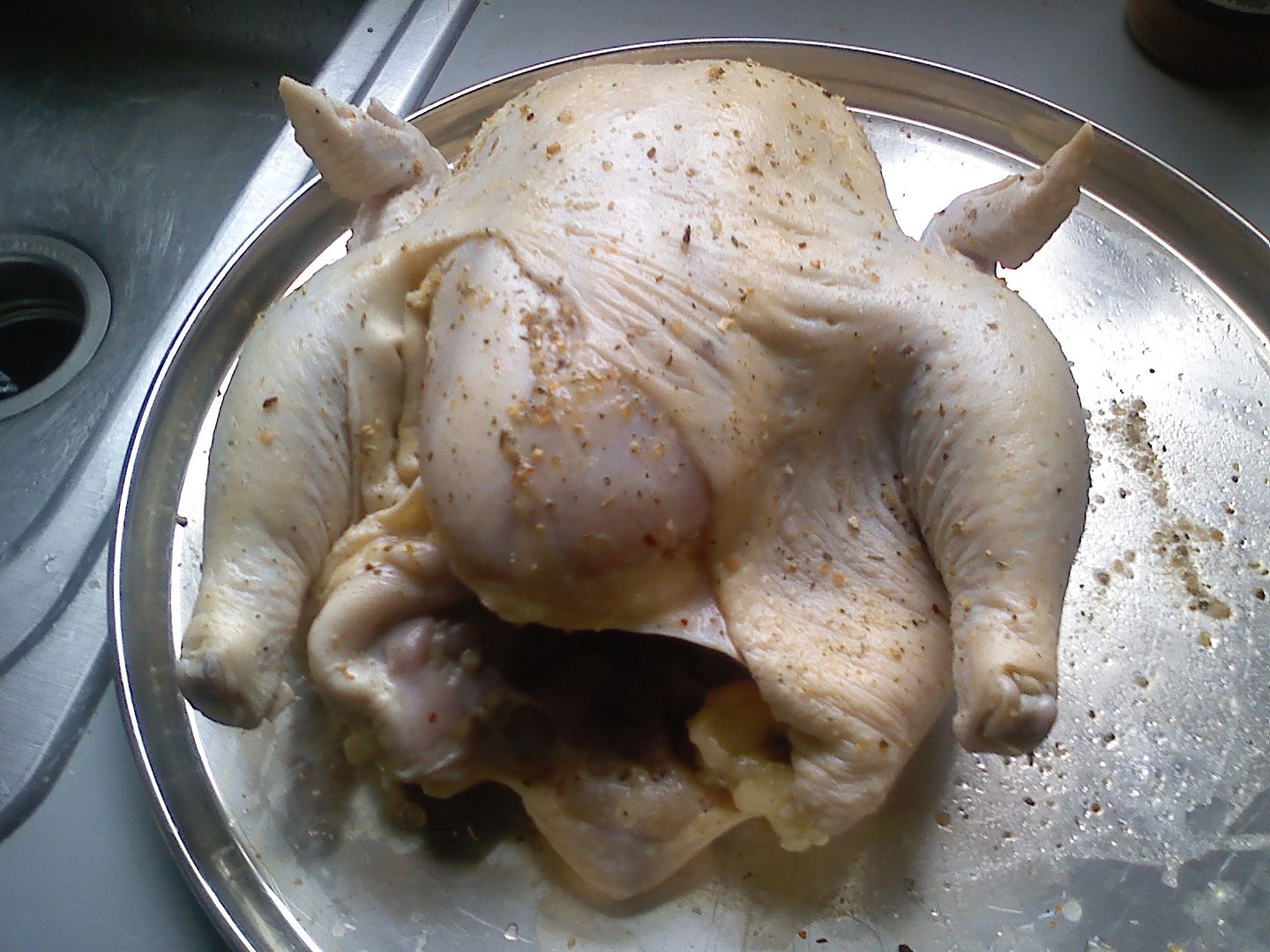 My rub.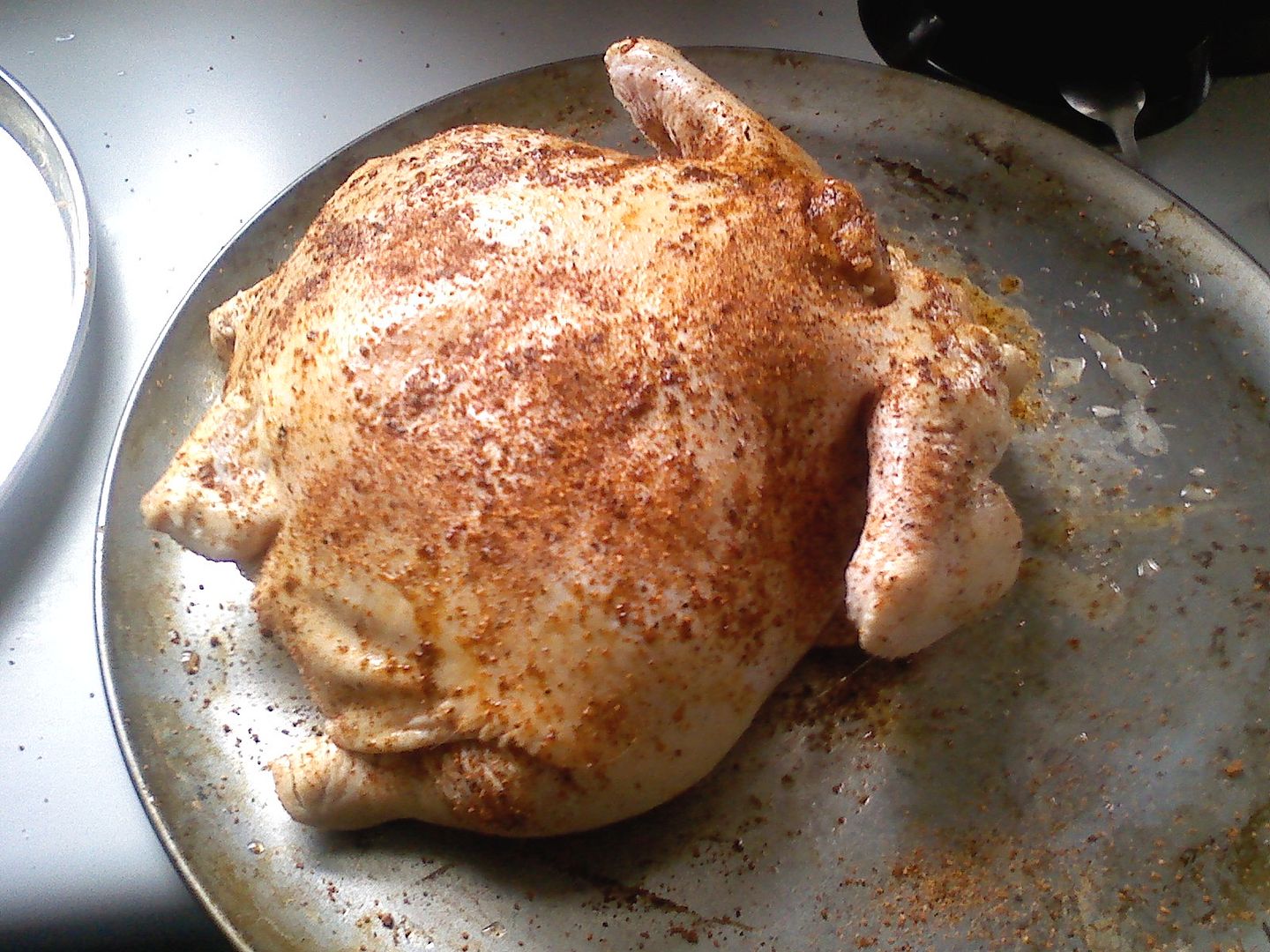 Three hours later...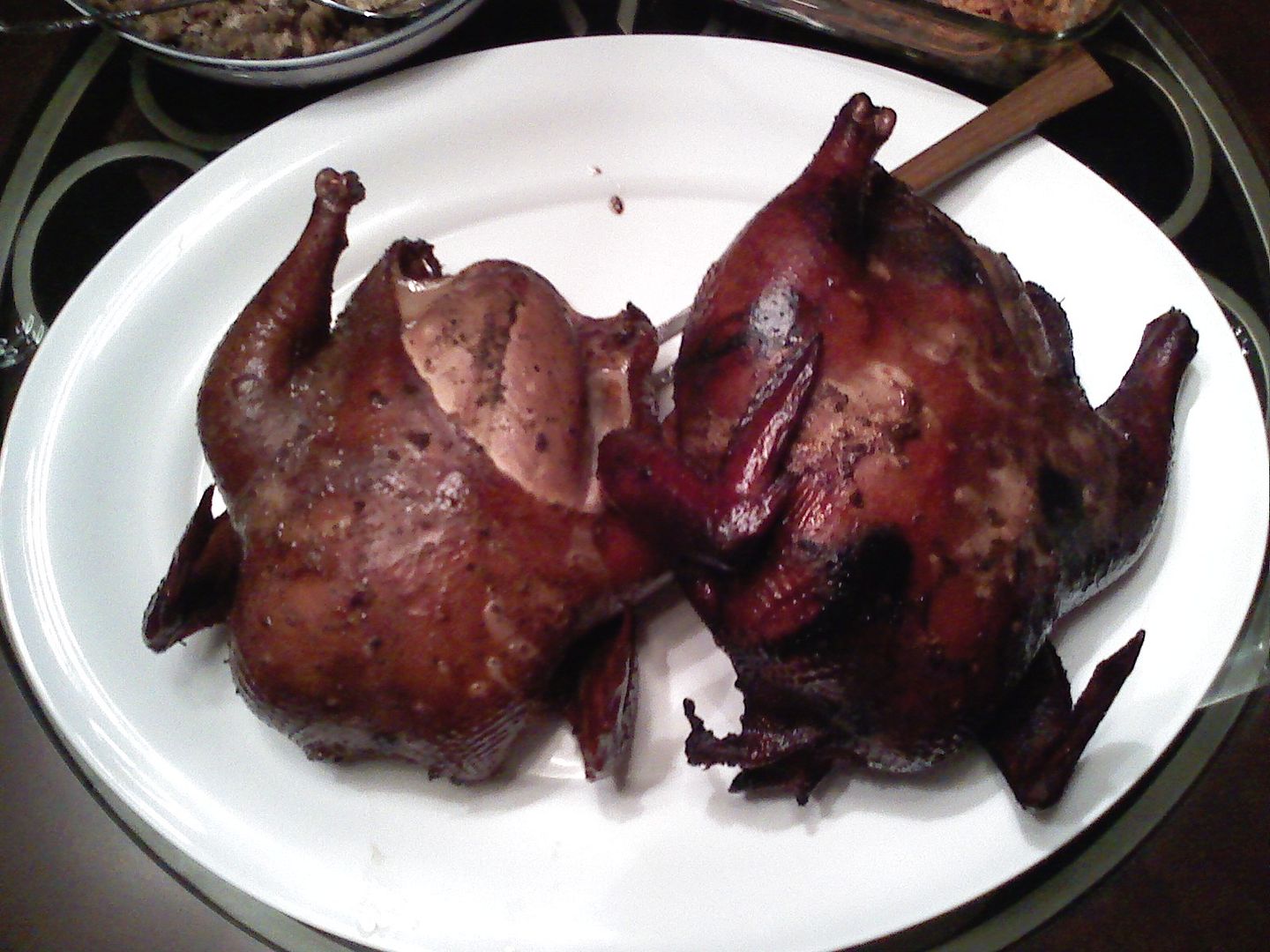 The proud student!