Since I'm off work until after the New Year, I had time to plan a midweek smoke. I had a 3-pack of baby backs (8.8 lbs.) from Costco in the freezer, so I defrosted them over the weekend. I got some smoking chunks for Christmas (cherry and pecan, both of which I've never used), so I decided to use the cherry for these slabs.
I also just got a rib rack for use in the UDS, so I cut the slabs in half after removing the membranes, so I could use the rack and keep the meat more centered on the cooking grate.
I used three different rubs on the BBs - GrillMates Pork Rub, Zatarain's Creole Seasoning, and a homemade rub adapted from a Steven Raichlen recipe.
The ribs were smoked for 5 hours using the 2-1-2 method (still experimenting with varying the foiling times). I used RO lump with the cherry chunks at 220-240 F. I spritzed with a mixture of apple juice and bourbon before and after foiling.
Now for some Q-view.
The rubs: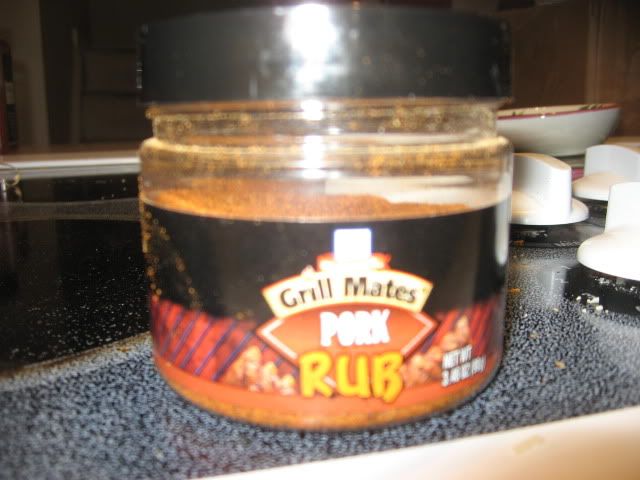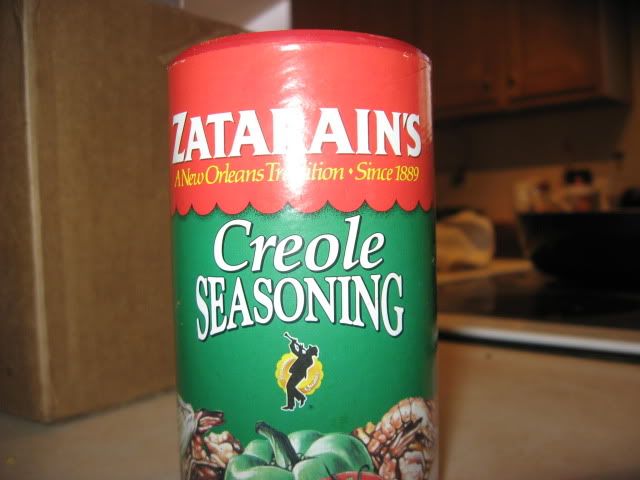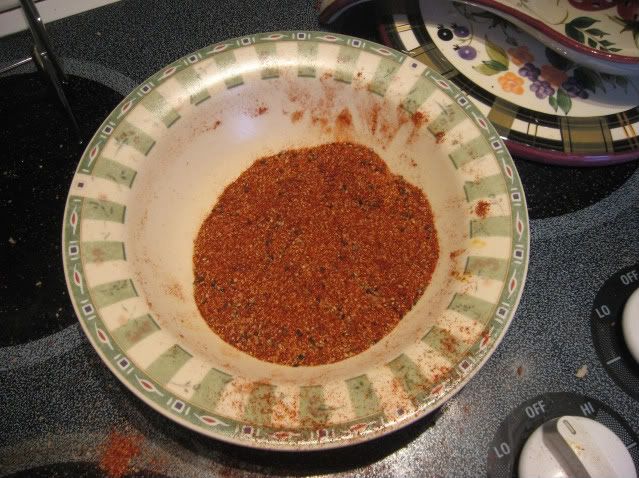 Same three rubs applied to ribs (in order):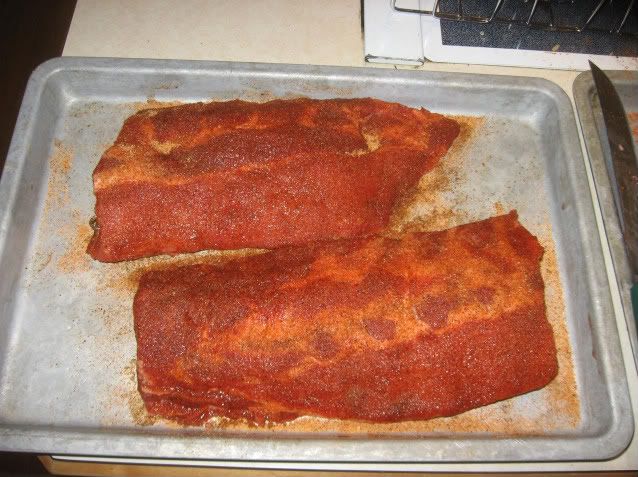 On the rack ready for the UDS:
Finished pile of pork: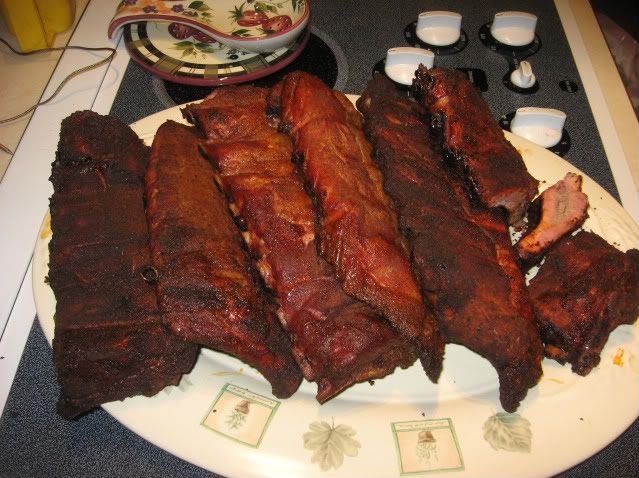 Close-up of a typical finished rib: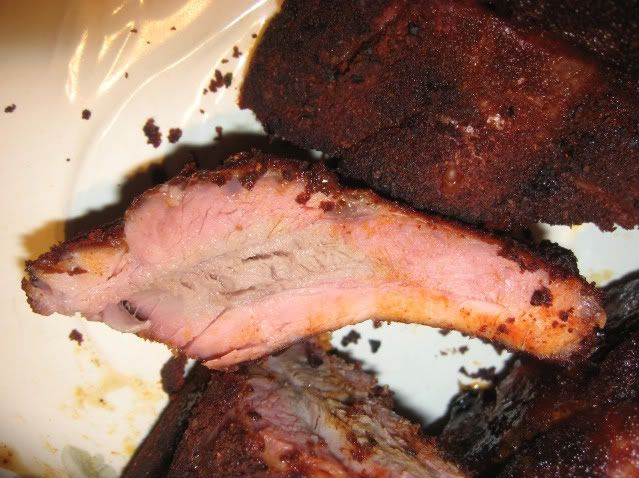 The family sampled all three types, and the order of preference was the homemade rub, the creole seasoning, and then the GrillMates rub. The five of us ate well and finished only about half of the total: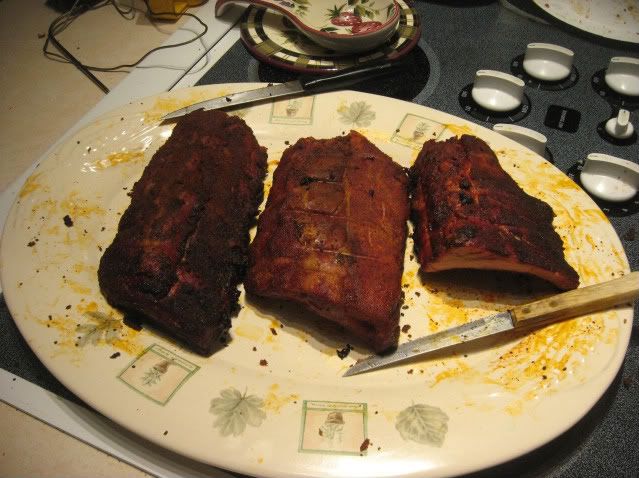 And if you noticed, the universal preference in my house is dry-rubbed only; no one prefers adding BBQ sauce to the ribs.
Happy New Year to everyone at SMF!!!