Since I'm off work until after the new year, I had time to plan a midweek smoke. I had a 3-pack of baby backs (8.8 lbs.) from Costco in the freezer, so I defrosted them over the weekend. I got some smoking chunks for Christmas (cherry and pecan, both of which I've never used), so I decided to use the cherry for these slabs.
I also just got a rib rack for use in the UDS, so I cut the slabs in half after removing the membranes, so I could use the rack and keep the meat more centered on the cooking grate.
I used three different rubs on the BBs - GrillMates Pork Rub, Zatarain's Creole Seasoning, and a homemade rub adapted from a Steven Raichlen recipe.
The ribs were smoked for 5 hours using the 2-1-2 method (still experimenting with varying the foiling times). I used RO lump with the cherry chunks at 220-240 F. I spritzed with a mixture of apple juice and bourbon before after foiling.
Now for some Q-view.
The rubs: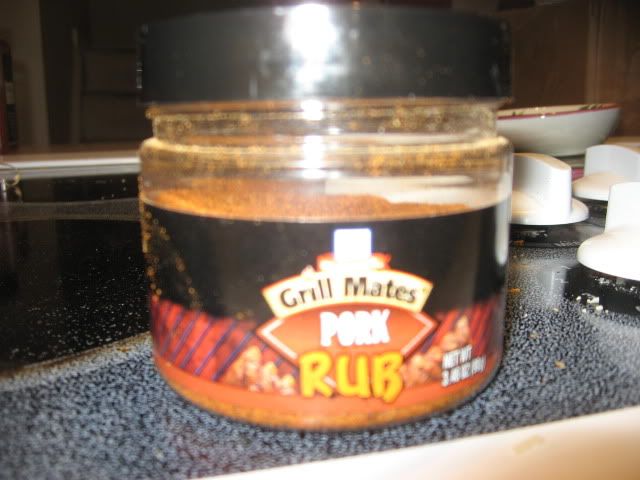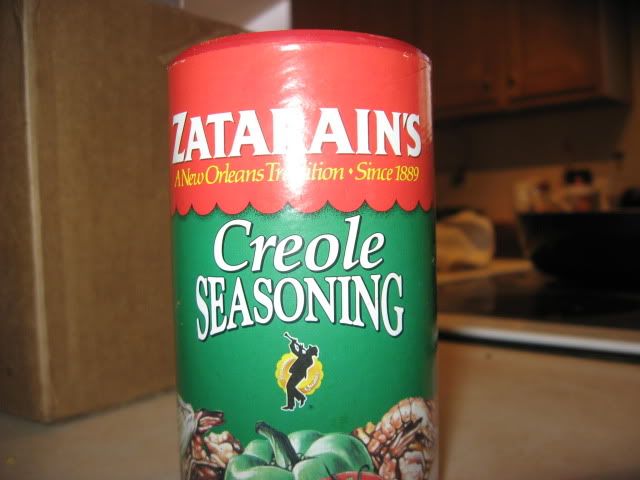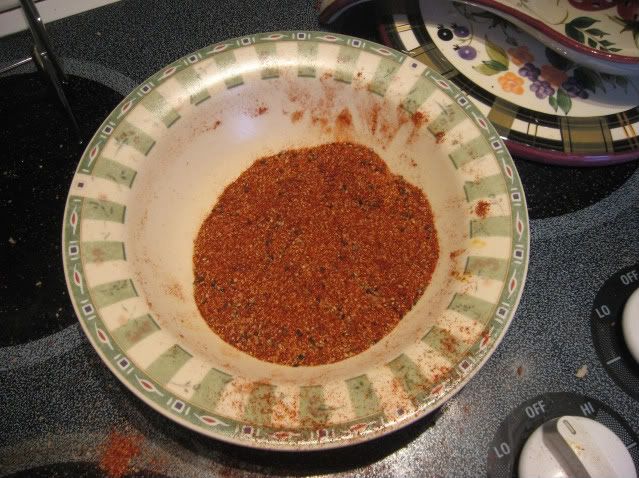 Rubs applied in the same order as above: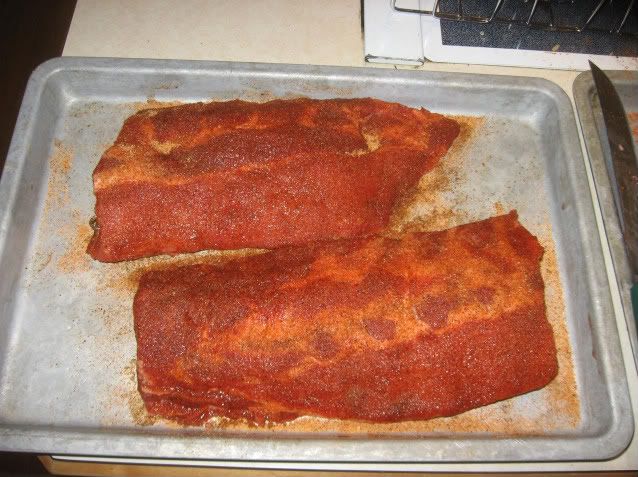 In the rack ready for the smoker:
The finished pile of pork: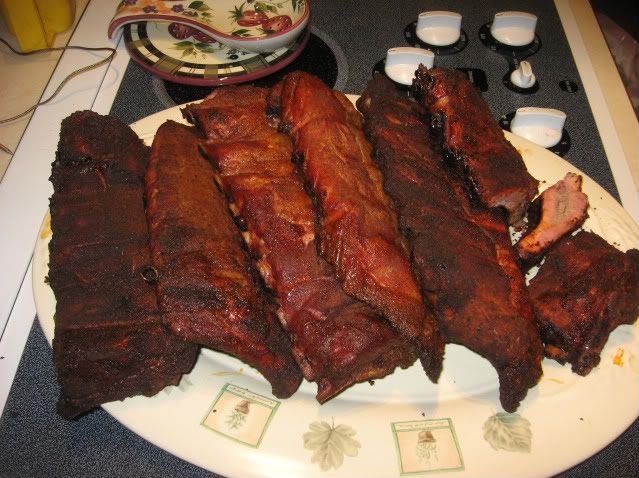 Typical cut rib: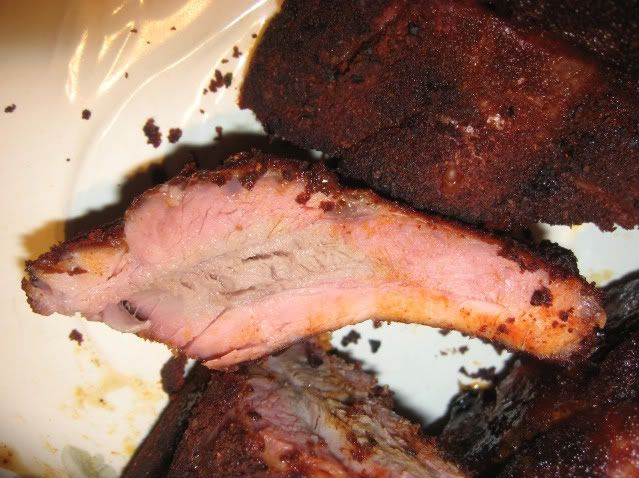 The five of us managed to eat well, and we still had about half of the total left over: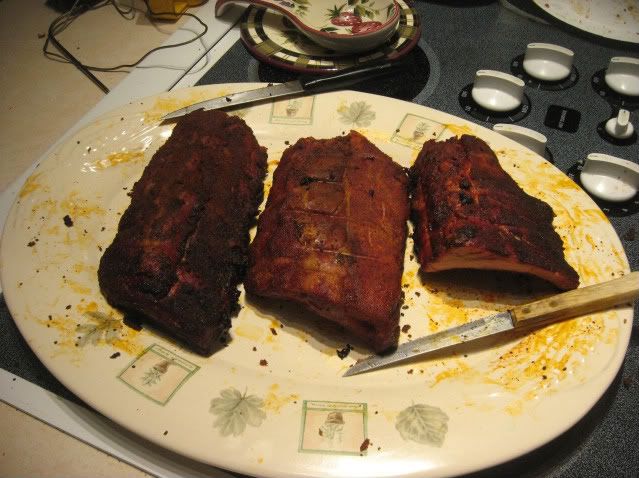 BTW - if you're looking for sauce, the universal preference at my house is for ribs naked, i.e., without any sauce. Strange, but true.