Well I made a few tweaks to my smoker to try and get more smoke. I sealed the door and put some fire bricks on my turkey fryer burner to try and raise up the chip pan and slow down the rate in which my chips burn. Well after I was done I decided to throw on a ham and see how the smoker would work. I covered the ham with mustard and covered it with Bad Byron's Butt Rubb. I threw in in the fridge for a few hours then fired up the smoker at 225-250 with some hickory and apple chips. I smoked it for three hours and it turned out great. The wife really liked it. I did get a little carried away with the rub I think I will back off on that next time or try Jeff's rub since that is a little more sweet.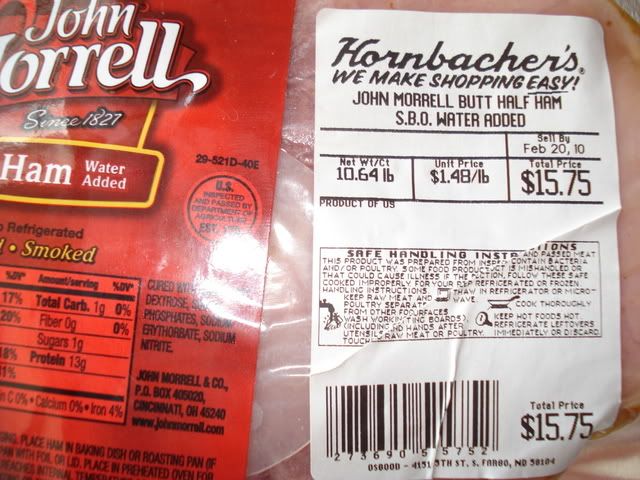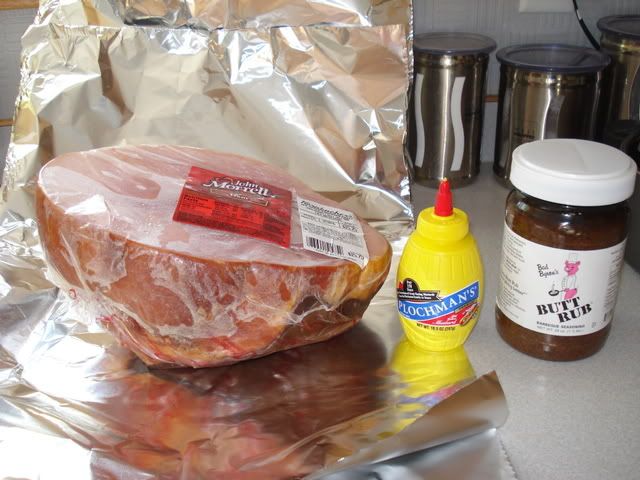 All covered and rubbed up.
In the smoker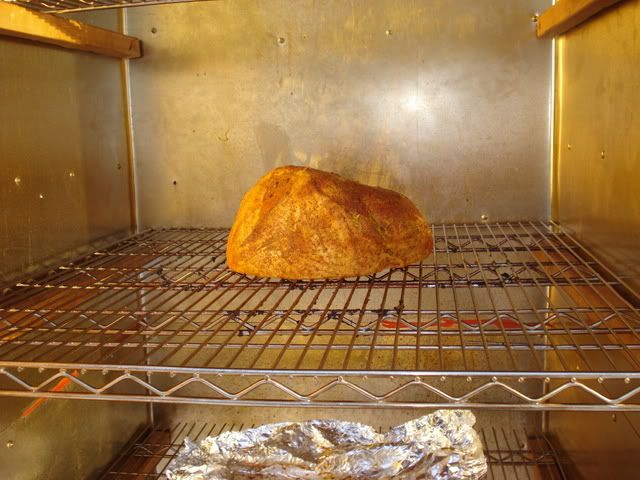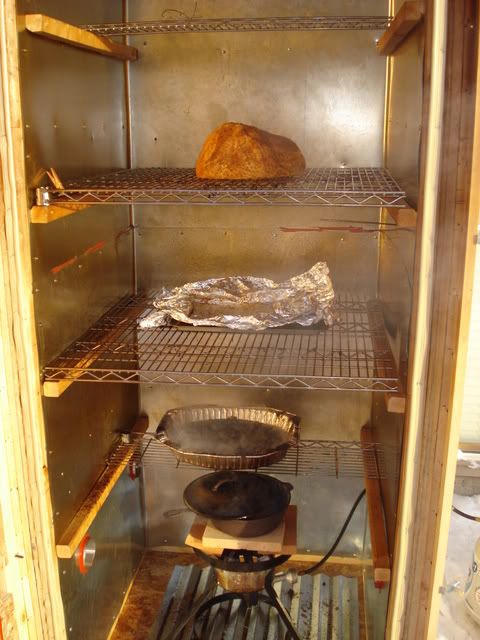 Pulled from the smoker and resting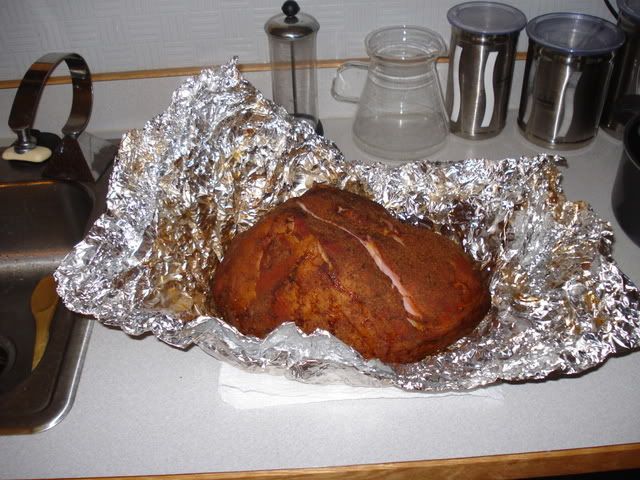 Close Up Shot
Scliced Nice and Juicy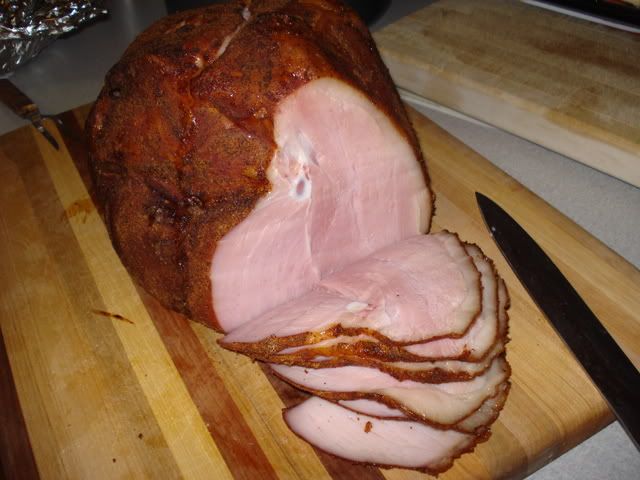 Nice supper on the day off.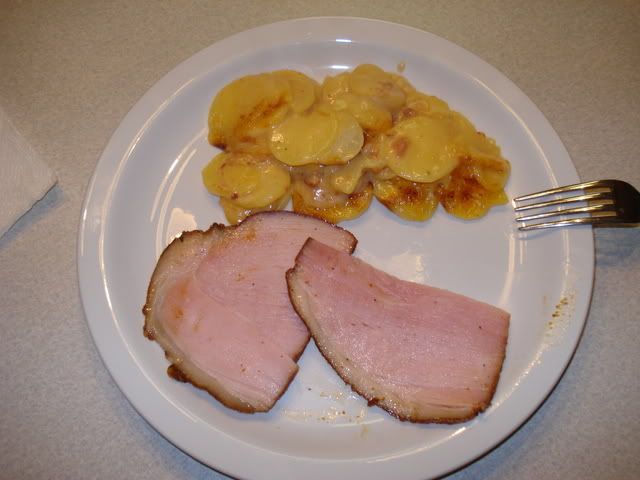 Thanks for looking. I can't wait to make smoky bean and ham soup with this bone and left over ham.