Well I got my first smoke under my belt. I decided to do one of my favorite cuts of meat a Tri-Tip. Tip was smoked in a MES at 225 till it hit the 145 mark then it was covered and sat in the oven for 20 min at 275. I used a combo of hickory and apple chips for the first 90 min. Here is some pics...
All Dressed up and ready to smoke....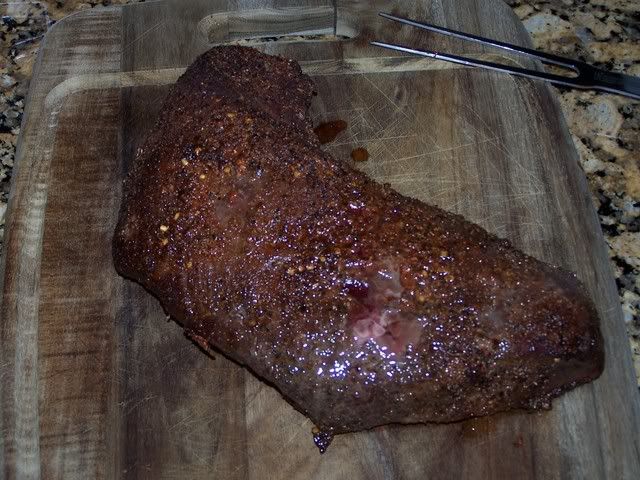 Ready to be cut into....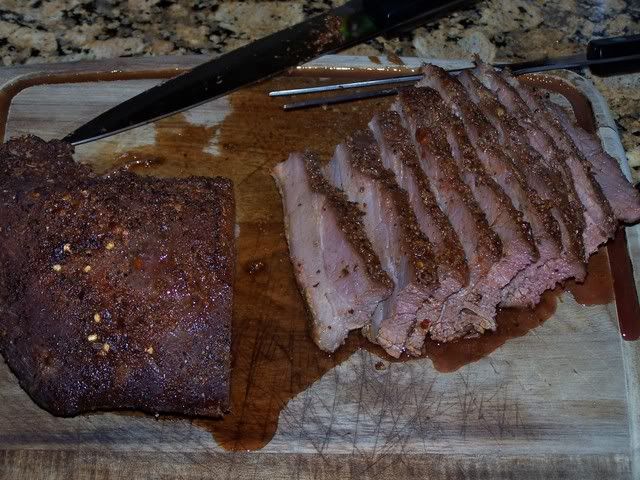 Cut in half and the cut against the grain...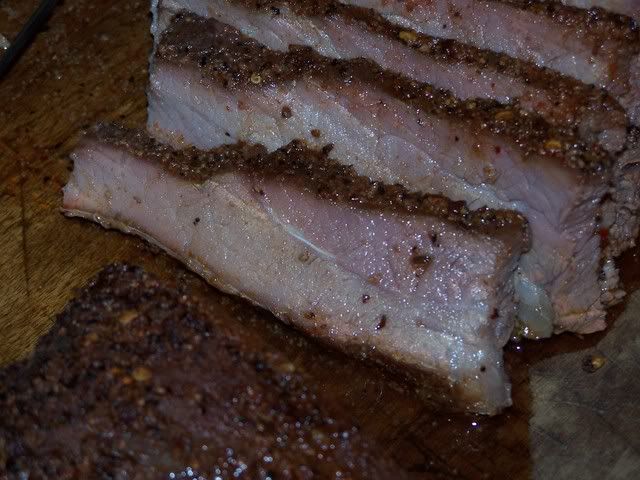 Real moist but no ring...
On a garlic role with peeper jack cheese and bbq sauce.
All and all it turned out really well, there is none left so my family and neighborer loved it. Had a good smoke flavor and way better than on a grill. I cant wait to try something else.
____________________________
HP409ss