well i broke in the new (to me) smoker with chicken in honor of the previous owner (tragic story). i brined some thighs in salt and my rub, then lightly coated them with olive oil and rub.....
tossed some beans on the side box........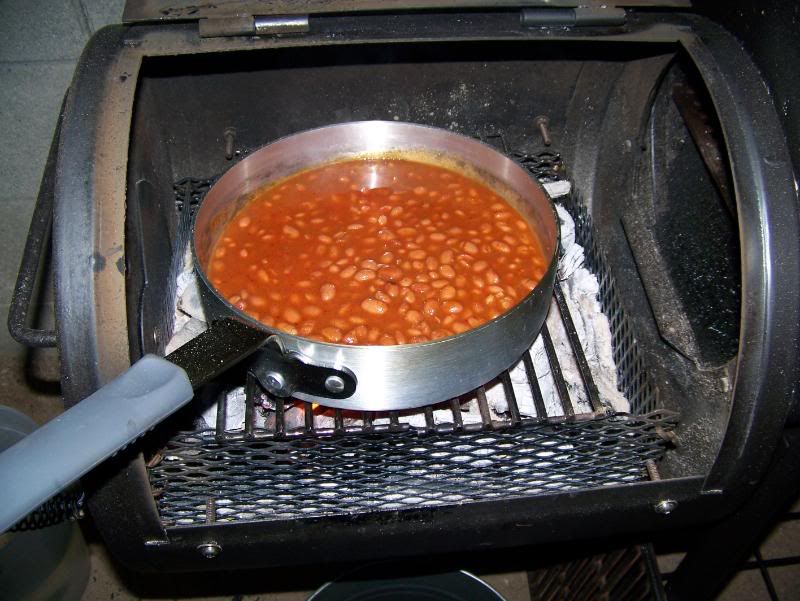 chicken is done and ribs are foiled.............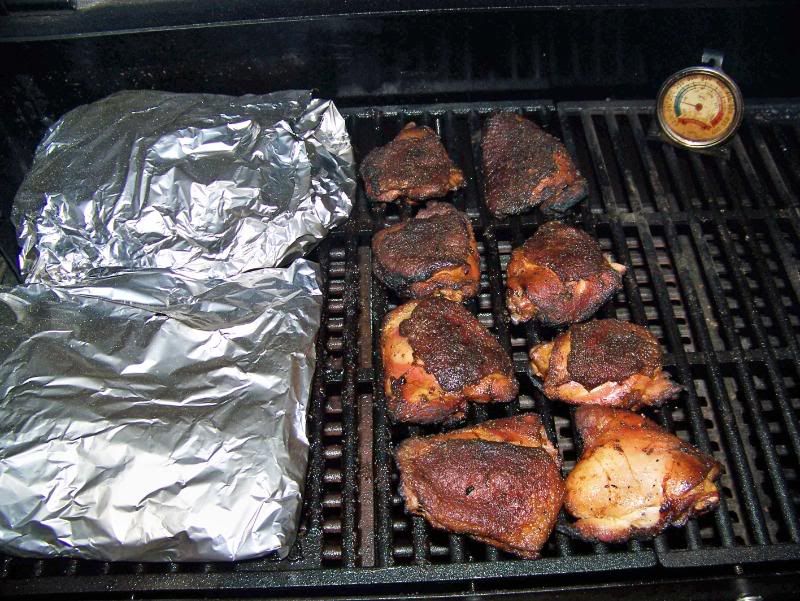 all in all i liked the food off this smoker and it wasn't all that hard to maintain the heat. i think i will need some type of tuning plates to even out the heat.