OK so i did find some meat probably not the best but was on sale and for the first batch with hi- Mountain Teriyaki i sure it will work fine here are some pics and more to come tomorrow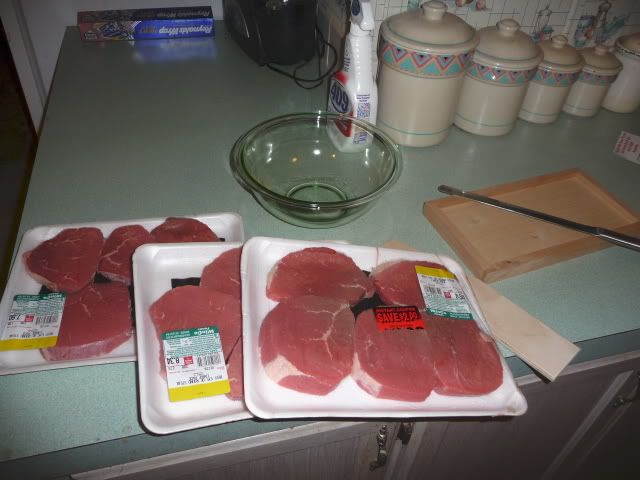 This is my setup so far nothing to fancy heres about 6.5lbs of meat as stated on packages, and a nice tool i picked up with my wholesale sports gift card the cutting board and knife...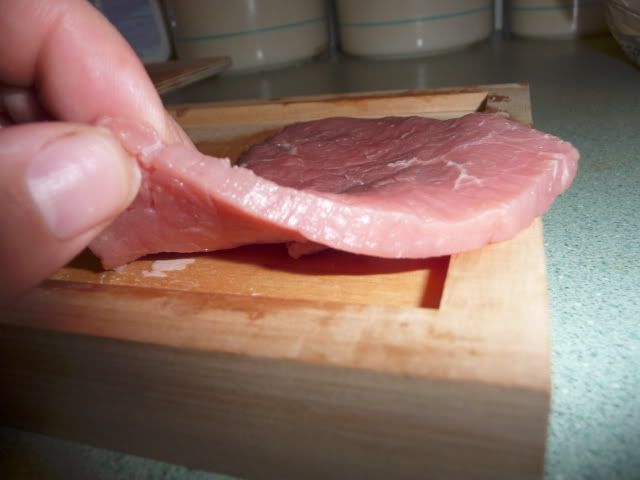 This is the cutting board in action works great it has 2 sizes 1/4" and flip it over it has 3/8" i went with the 1/4" it also came with a knife witch worked pretty good works well if you wet blade between each cut...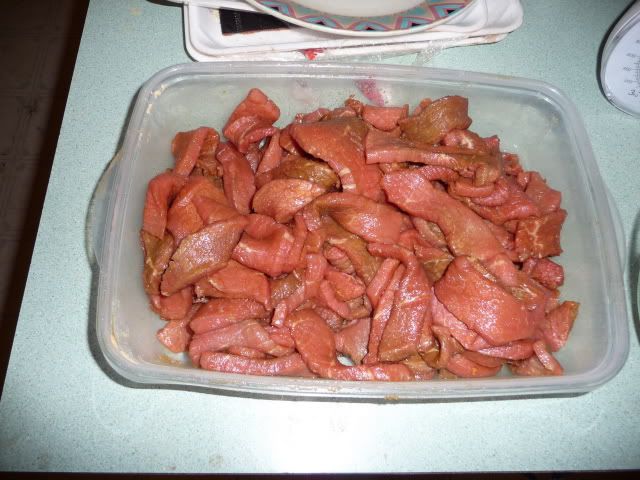 Here it is chilling till tomorrow mornin....
I'm not sure what chips I'm gonna use in the smoker tomorrow i think cherry would go great with the Teriyaki mix.. we will see MORE PICS TOMORROW!