So I began this quest with the mindset that I was going to try and duplicate Myron's "Cupcake Chicken" from the BBQ Pitmasters Show on TLC. Come to find out I did not have muffin pans that were big enough to fit the chicken in. So I knew from there that I was doomed.
I cut up the chicken like Myron does, small and square.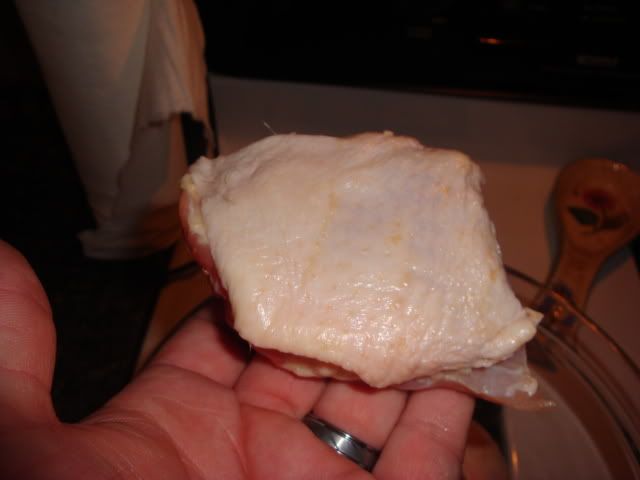 So I decided that I wanted more then just one flavor of chicken this weekend so I did one BBQ and another teriyaki. For the BBQ I used one of my personal rubs and the kikomans teriyaki marinade for the other.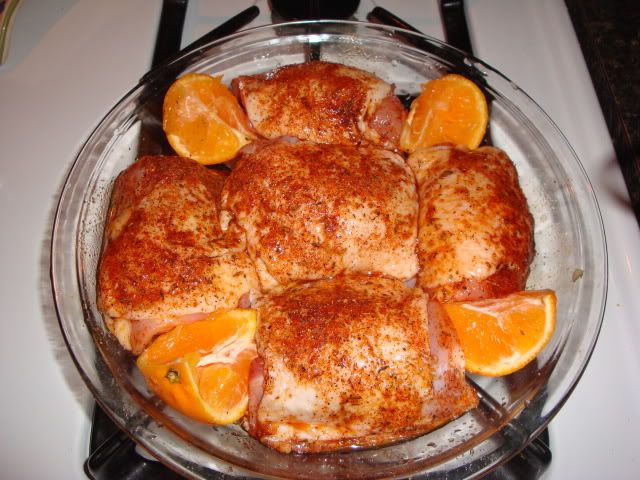 After letting them both rest overnight I put them into the GOSM with hickory chunks. I also threw in there some Cajun sausage to make life a little better.
While that was cooking, I started to prep the shrimp skewers. I seasoned one with some of the BBQ Seasoning that Rivet gave to me, some Cajun seasoning that Cajunsmoke13 gave me and the rest with a glaze that I made.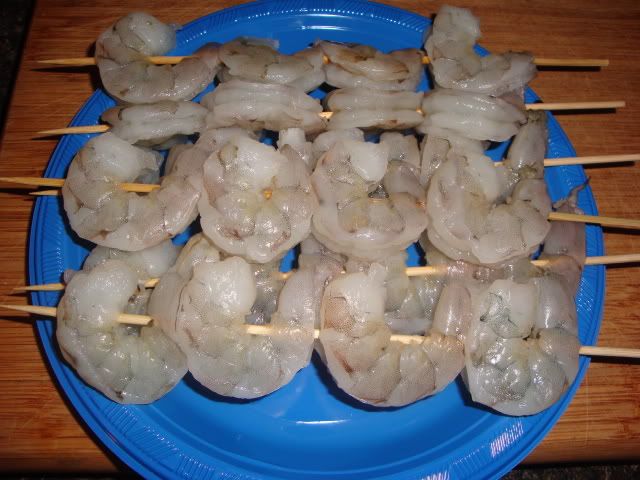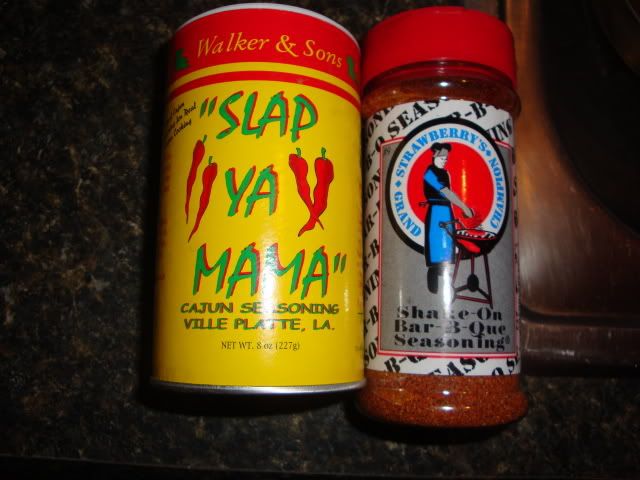 Once the chicken was ready to come off I fired up the grill to get the chicken crispy. I topped the BBQ one with some Curly's BBQ sauce and just let the other be.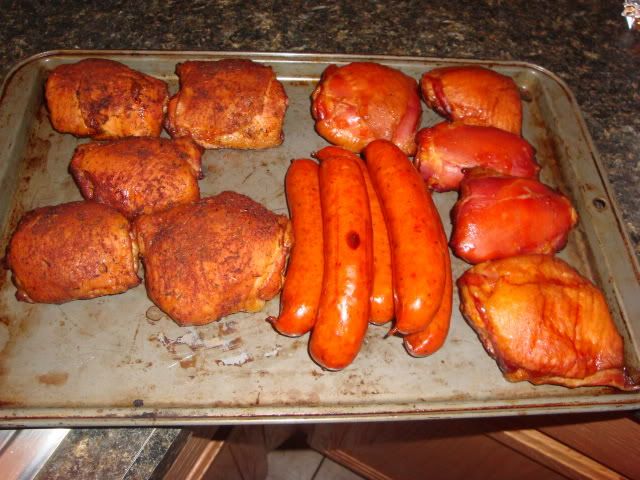 Finally we can eat!
I was not that big of a fan of the teriyaki chicken but the BBQ one burst out with flavor! The shrimp came out great! And the sausage was delicious!
I am going to have to give "Cupcake Chicken" a try another time... But for now... That's all folks!