Just wanted to pass along how I save money by buying a whole prime rib.
In my area (and areas do vary) if you buy a ribeye steak at the local stores you can pay as much as $10 per pound, $14 to $16 per pound at the butcher shop. At Sams you can buy a whole prime rib for around $5.50 a pound. I'm lucky enough to get mine from a rest. friend for about $5.75 per pound for rest. grade prime rib.
So that aside, here is how I save. I buy the whole thing and cut it up myself. I use my slicer for uniform cuts but you can use a good sharp knife also.
After rinsing the meat and patting it dry I'm ready with 34 pounds of prime rib.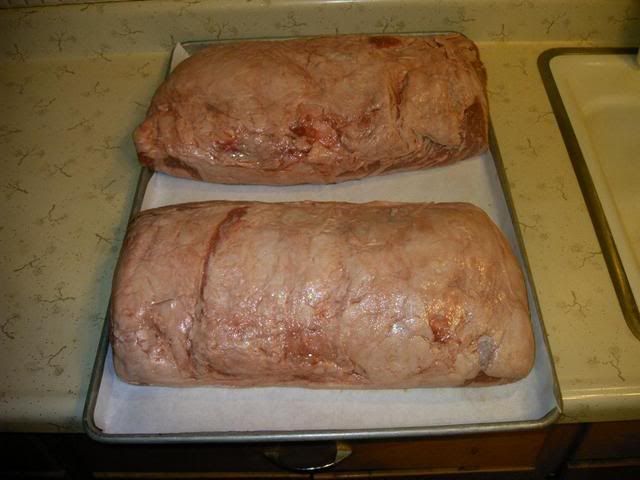 Next I cut off what I want for roasts. This is one at 5.2 pounds.
Some great marbeling....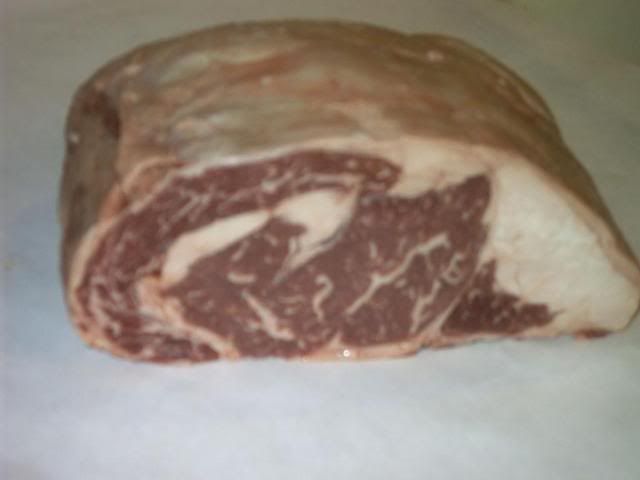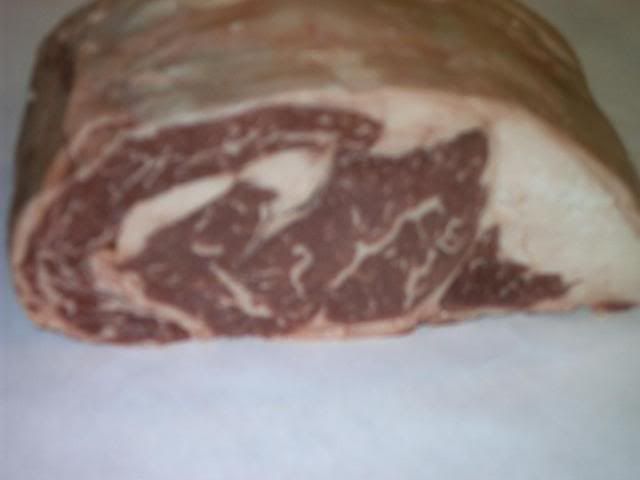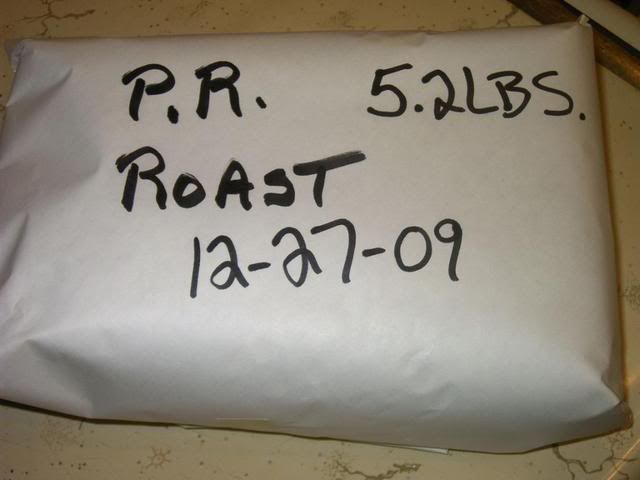 Next I cut the remaining so it fits on the slicer...Other wise they hang over the side.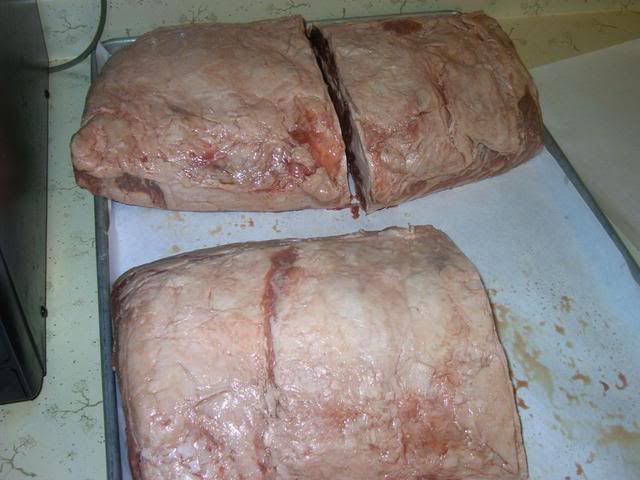 Now, onto the slicer and away we go.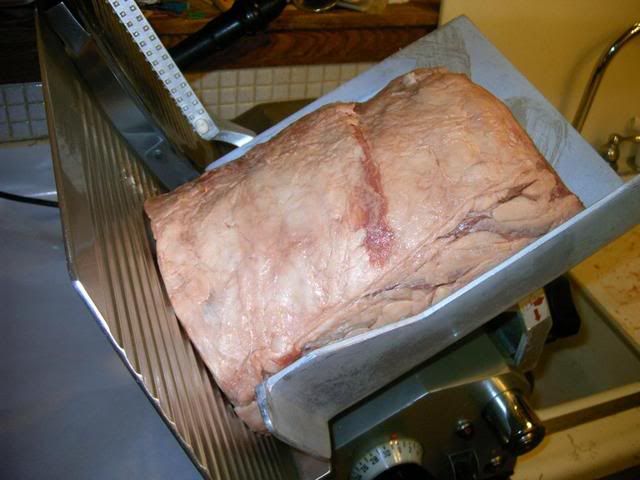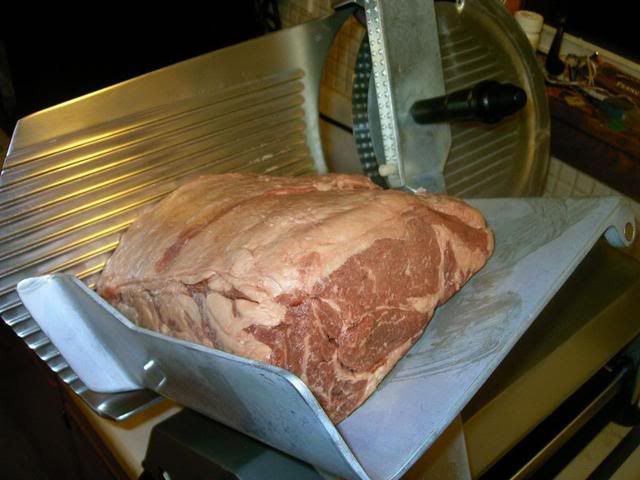 These are cut to 1 1/4 inch thick and weigh about 1.6 pounds each.
They look like chuck roasts....lol
Some great marbeling to melt in your mouth.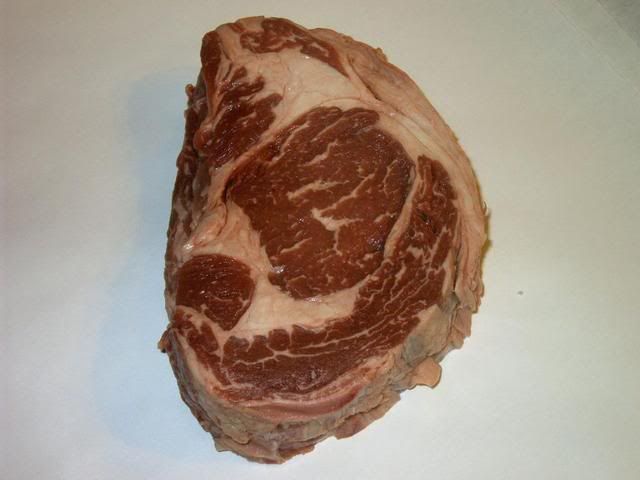 Wrapped in butcher paper and ready for the freezer. If I do more than this I put some in food saver bags to protect them from freezer burn. But I'll inhale these pretty quick.
I hope this helps some of you and thanks for looking....