Hello all,
As some of you may have read in the roll call section, I received a brinkmann vertical for Christmas.
I did my first smoke christmas day and i turned out so well i could not wait to try it again.
Yesterday, I went to the store and came out with a brisket flat and a rack of babybacks.
I injected the brisket with some beef stock and apple juice mixed with a little rub.
Rubbed everything down and wrapped it up for the night. This morning at 7:00 am . I jumped out of bed ready to go. I got the pit going and away we went.
The ribs I ended up smoking with the 2-2-1 method. Spritzing with apple juice every hour.
The brisket stalled out at 155 degrees for over 2 hours. I was getting a little worried but thanks to all the advice Ive read here i knew to let it ride it out.
I foiled the brisket at 170 and continued smoking till it hit 190ish. I pulled it out and rested it in a cooler for about 1.5 hours.
Anyway, I owe so much to the SMF forums and all of the advice and tutorials i have read from here.
Everything turned out perfect. I cannot wait to hit the store looking for my next project. This stuff is just too much fun.
Unfortunately, I don't have any in process pics. Just the finished ones.
Enjoy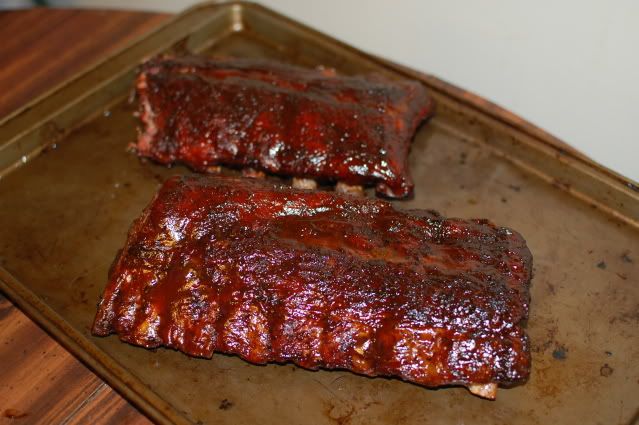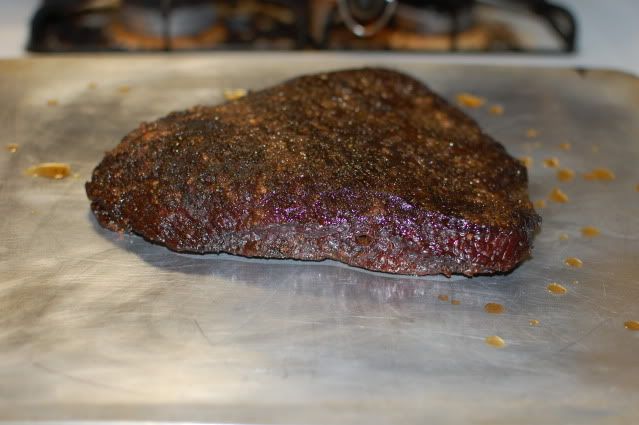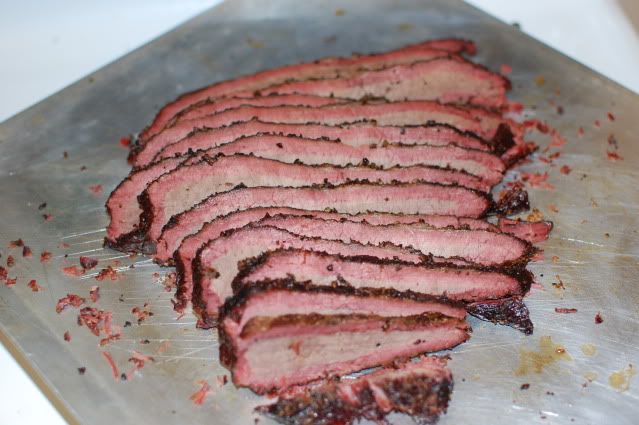 Thanks,
Chris