10 Days ago I started 2 belly halves, approximately 5LB's each. I've never made bacon before so I used
NewB's Post
as a starting point.
Cure mix:
5 TBSP TQ
5 TBSP Brown Sugar
1/2 TBSP Onion powder
1/2 TBSP Garlic Power
1/4 Cup Real Maple Syrup
Rub in the cure without the maple syrup then add maple syrup. Drop into a 2.5 Gallon Ziploc and leave in the fridge for 10 days, flipping 1x per day.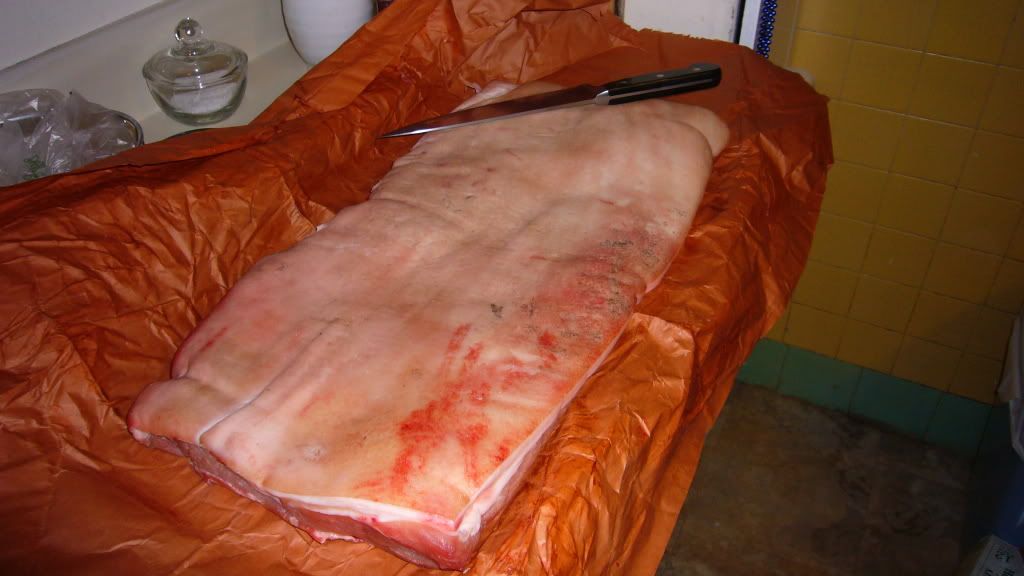 Skin Side UP from the butcher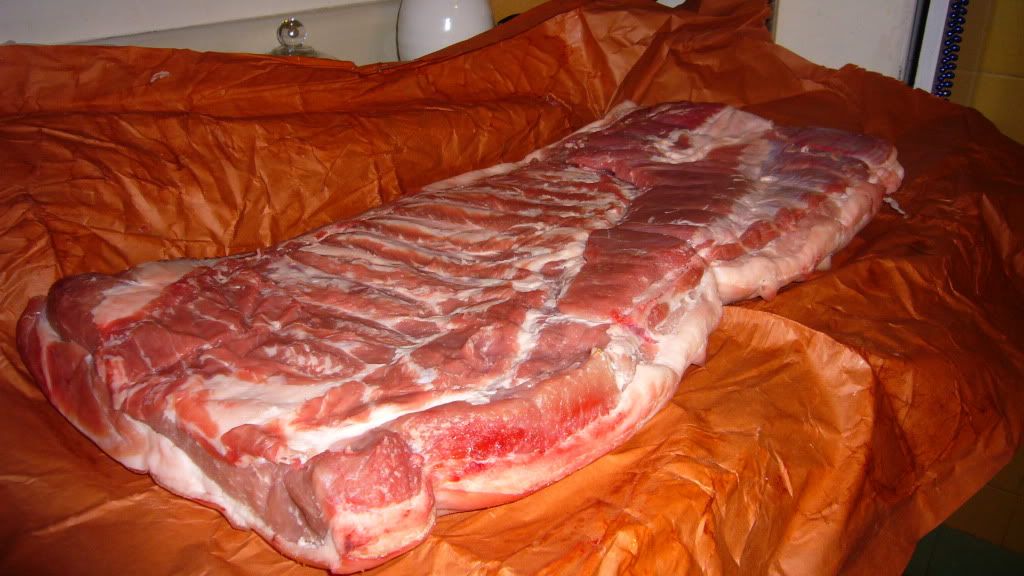 Meat Side Up from the Butcher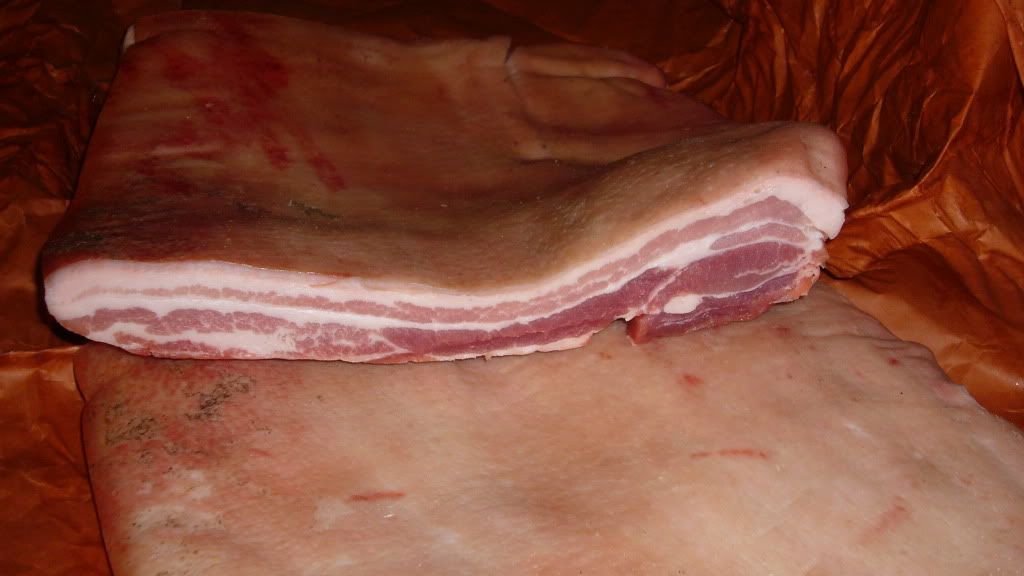 Streaky
With the cure, no Maple Syrup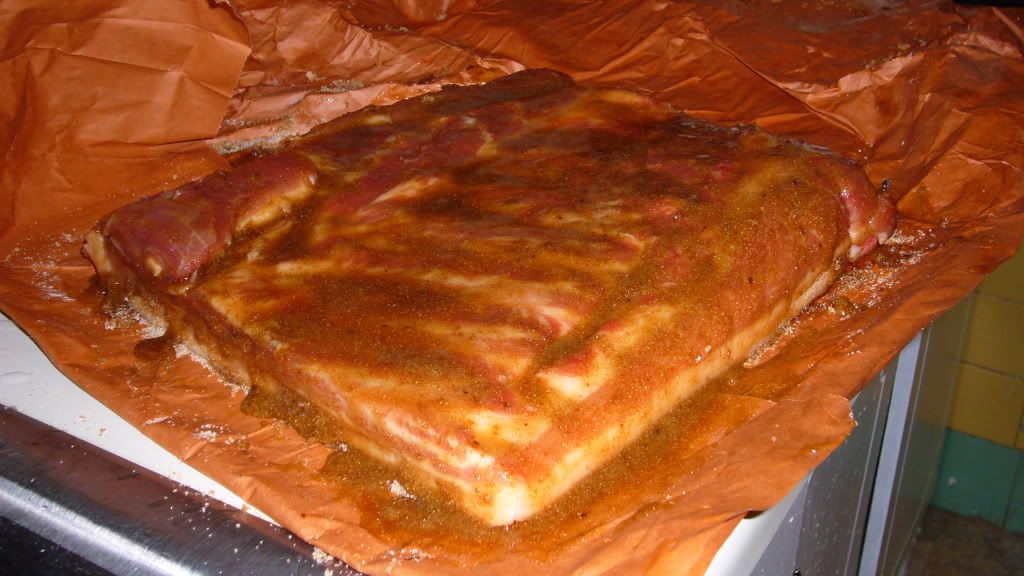 Cure with Maple Syrup
After the 10 days were up I took out of the fridge, rinsed and patted dry. I then cut a piece off (way too thick, only have knives, no slicer) fried it up and tasted it. Perfect amount of salt, wonderful flavor.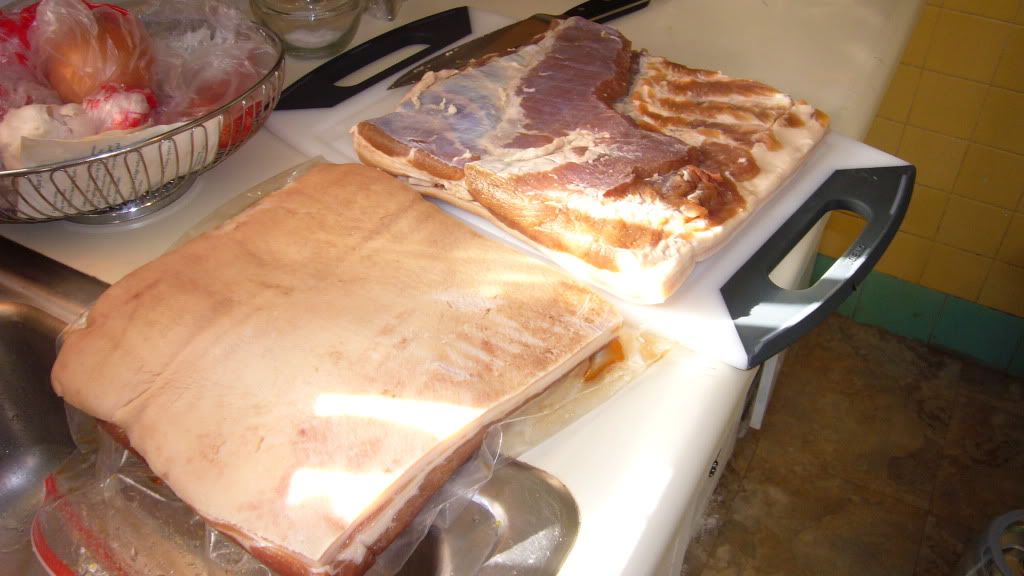 Rinsed, Dried, and Resting
In the pan, my wife tending to it while I snapped off a shot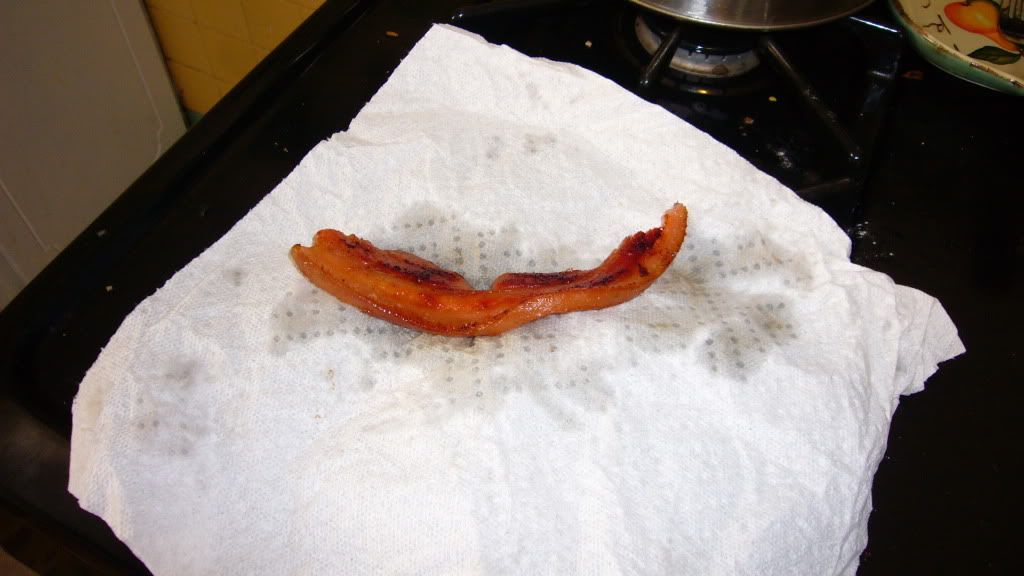 Draining
I left the skin on which is a little tough though extremely flavorful. I think that once it is thin cut and I am able to cook it up the way I like it I will enjoy the extra flavor the skin will give to the bacon.
I've got it on the smoker right now at about 125 with a mix of hickory and maple and I will slowly be ratcheting up the temp to approximately 200 so I can slowly bring the bellies up to 140 final temp.
I'm bringing them back to the butcher tomorrow morning to have them slice it up for me. I'll then give to friends as a belated Christmas present as well as have plenty here for me
I'll keep you posted, and of course add more Qview as time goes by!
-Chris