Doing my first smoke as I speak.... ribs in at 7:30 a.m, the
GOSM
is holding the temp well, 225-235 and all is well. Planning on doing the
3-2-1
method for 3 racks and just leaving the other in the smoker to see what the difference will be.
Q-view
to follow...... man I'm getting hungry!!
Here is the q-view: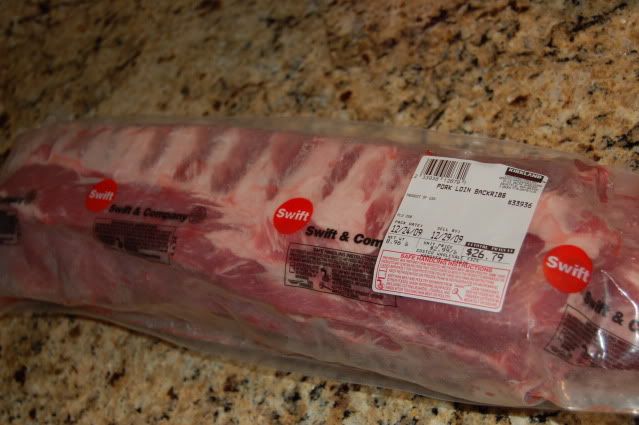 Rubbed with mustard and rib rub I bought.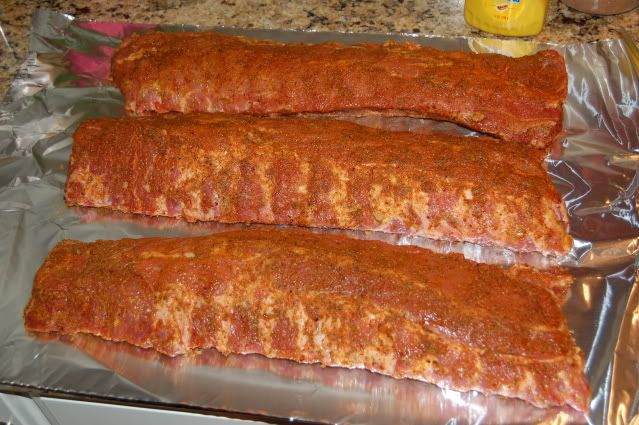 Into the "Virgin" GOSM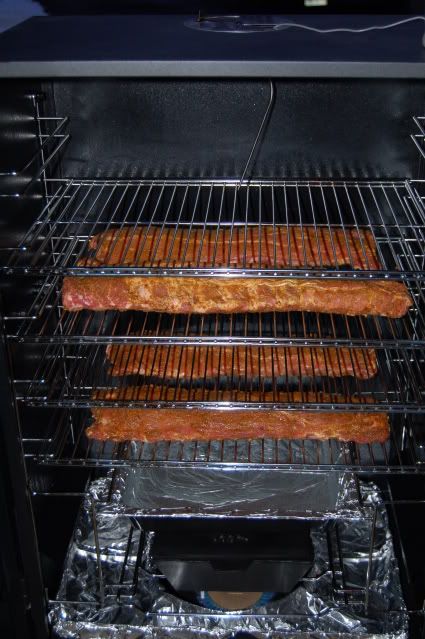 Looking out in admiration...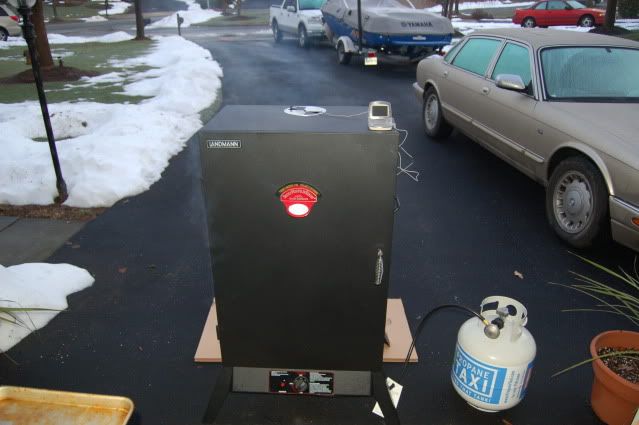 After 3 hours of smoke getting ready to add liquid (Dr. Pepper) then back in for 2 more hours.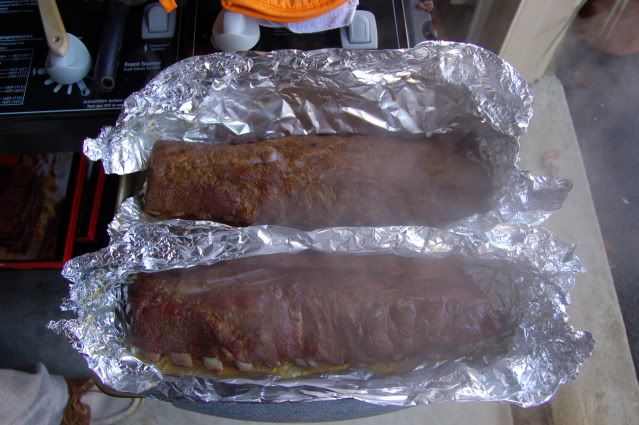 Coming out of the 2 hour phase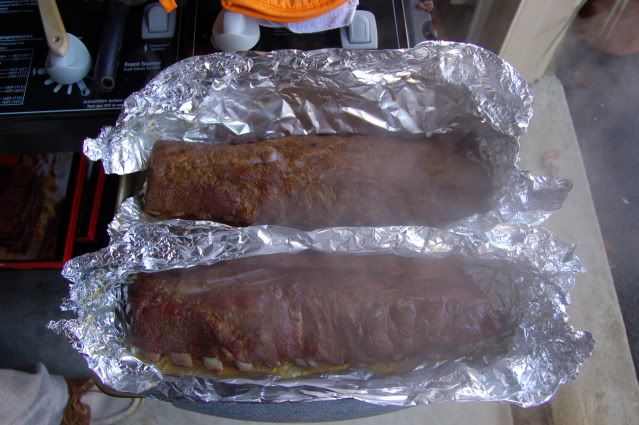 Coming out after the final hour....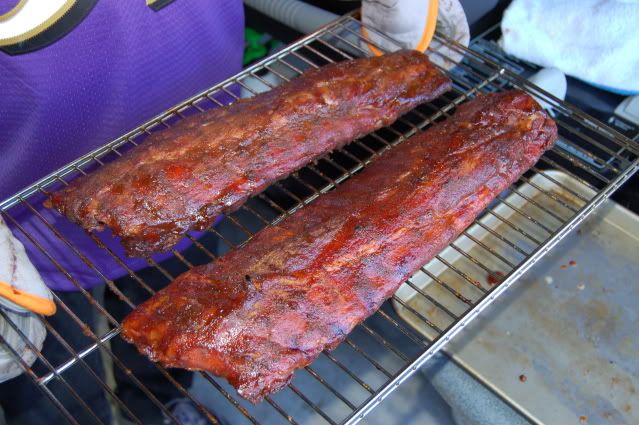 Picture speaks for itself.......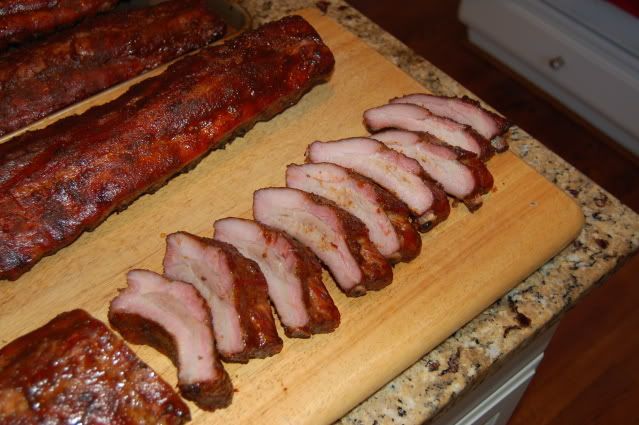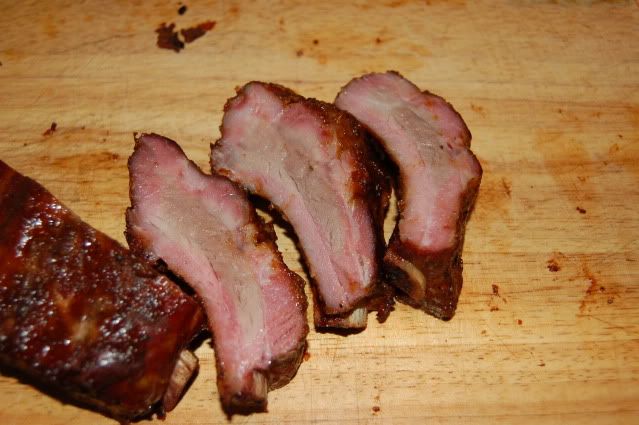 My buddy doing a taste test........