Not sure how, but went to grab chicken to thaw the other night and in the morning realized it was steelhead! so thawed a second package to smoke up and make dip for Christmas.
Did it in a simple brine, kosher salt, brown sugar, onion, garlic and mustard powder.
Here it is before going in the smoker:
Smoked in GOSM using pecan chips for the first time.
Had a pound of fish so split in half to make the dip. Here it is while deboning.
Got the recipe either off this site or a hunting/fishing site I visit, can't remember.
Made the first 1/2 with equal parts fish and cream cheese then added worch sauce, franks red hot, fresh dill weed, green onion, lemon juice and chili sauce. Did the 2nd 1/2 the same as above but added diced sweet onion and horseradish sauce.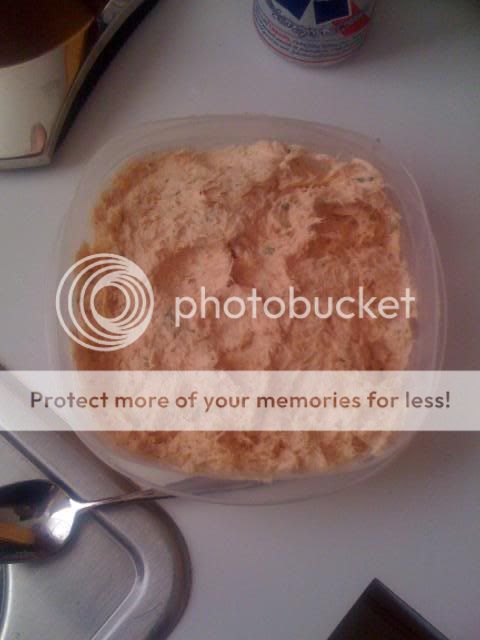 Came out great, the one with horseradish had the perfect amount of flavor the other was on the mild side.
Thanks for viewing.
Godspeed,
bigslick
oh, smoked at 225, and pulled based on sight so not sure internal temp, will get that down next time.