Haven't been able to post in a while, but here's a simple Smoke I recently did with some of the Boudin that I made.
Brined the hens in water, salt, molasses for about 3 hours. Rinsed well, put olive oil between the meat and the skin, and placed some rub on them. Stuffed with the Boudin. Smoked with mesquite
The hens out of the smoker.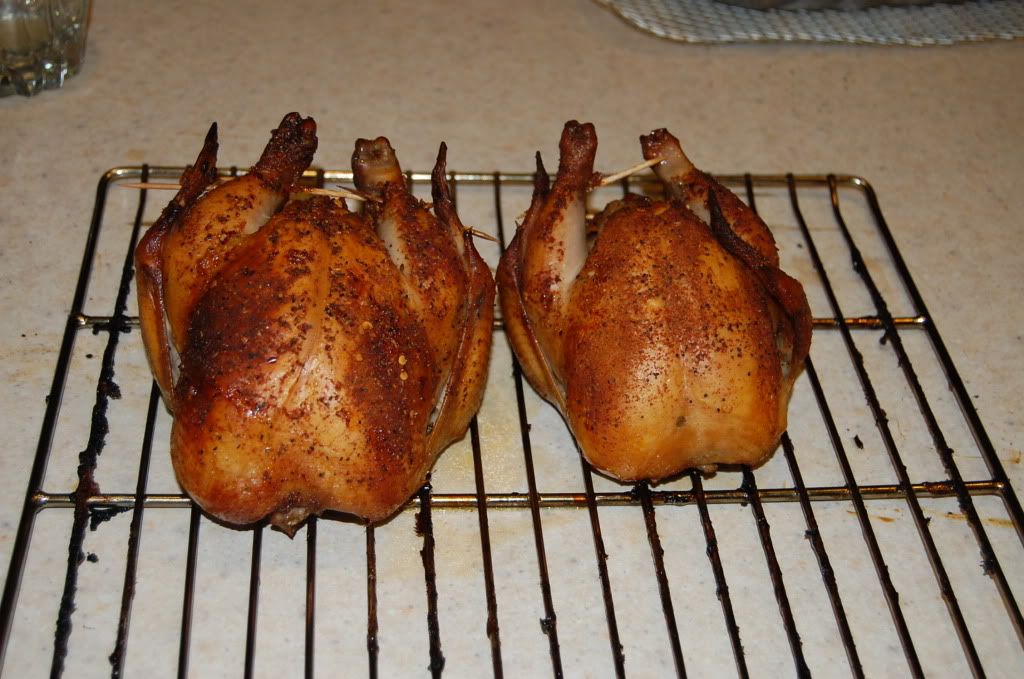 Cut in half, and we each got a half to eat.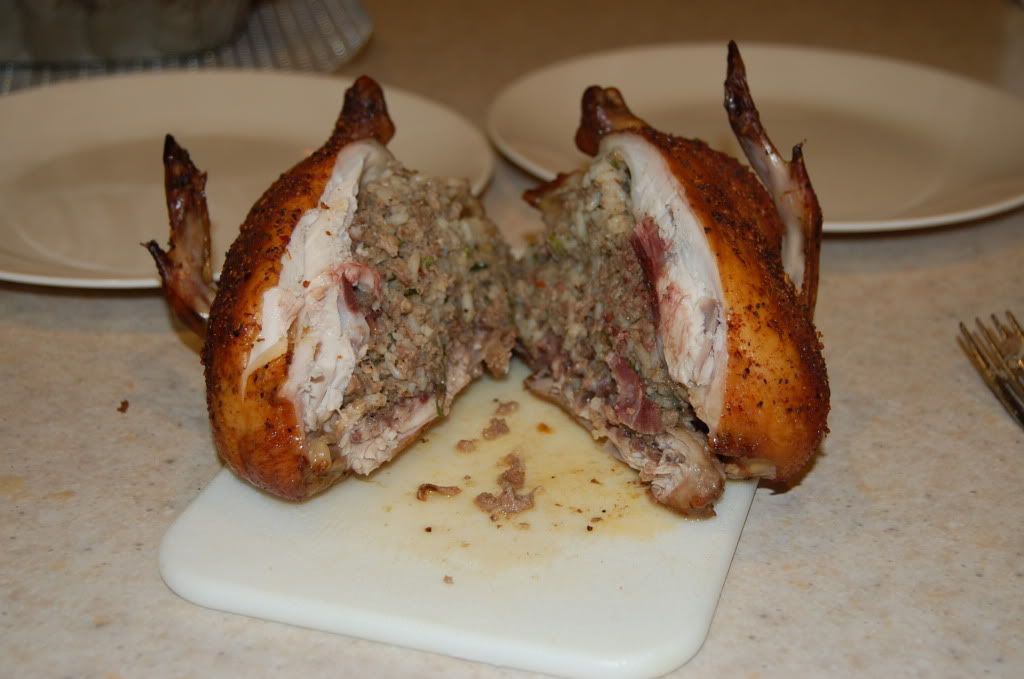 I also threw in some Almonds that I brined in salt and molasses and sprinkled with some left over rub.