Well I got the rib done and I am VERY happy with it
The family loved it. Just a little EVO and salt pepper and garlic and 5 hours in a 225* smoker with a pan of beef broth and onion below. My new Maverick worked great!!!
Here is the 6lb'er ready to go in
just after it went in sorry I did not rotate the picture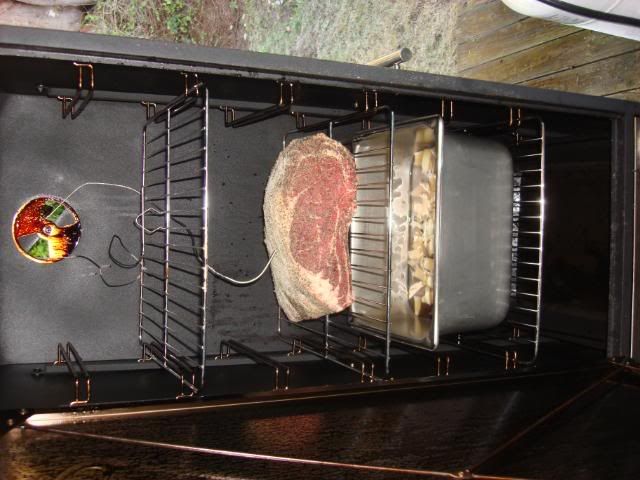 After a little TBS (I used Apple and Cherry)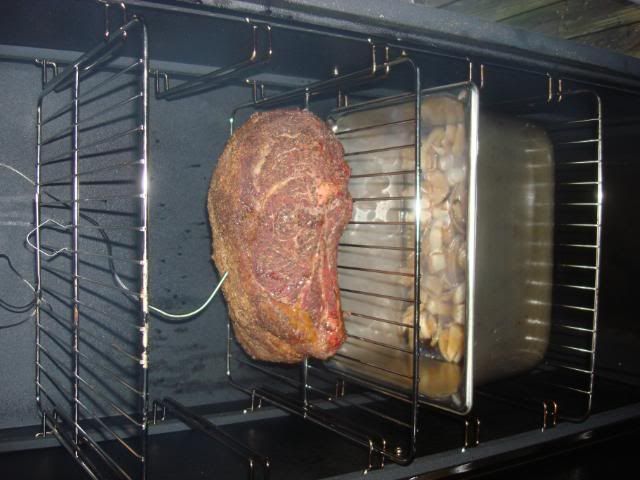 Here is the new Maverick T-73 doing its job
Just about ready!!!!!
and just out of the wrap after a half hour in the cooler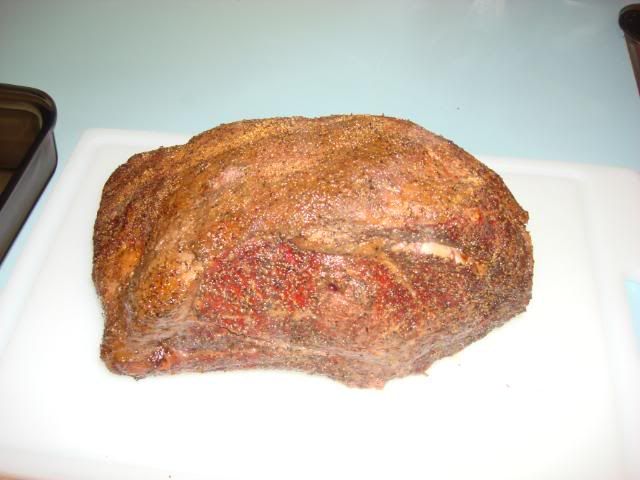 And the finished product (I pulled it at 135*)
I am very happy with my first Prime smoke!!!!!!!!