Merry Christmas to all.
To everyone who posted in the Pork section regarding baby back ribs - thanks! I did a ton of research on this site to make sure my first attempt at ribs came out good and man did they ever taste great.
To "The Dude", thanks for the refresher course on the Minion Method.
Ok, so I told the wife Christmas Eve dinner was in my hands and we were having ribs, oven baked fries, and a salad. She was all on board so the pressure was on me. Wednesday afternoon I put a nice coating of mustard on the ribs, applied a dry rub, and covered them and put them in the fridge. Thursday I fired up the smoker using lump charcoal, hickory, and cherry. I followed the 2-2-1 (actually 2-2-0.5) method and these ribs were so tender. My wife already said so we're having ribs again this weekend and for New Year's Day, right? Thanks to all of you because you really helped me pull this one off.
And now, on to the Q-view. Keep in mind, this was my first attempt at ribs.
3 lbs of baby back ribs
Mustard and rub on the ribs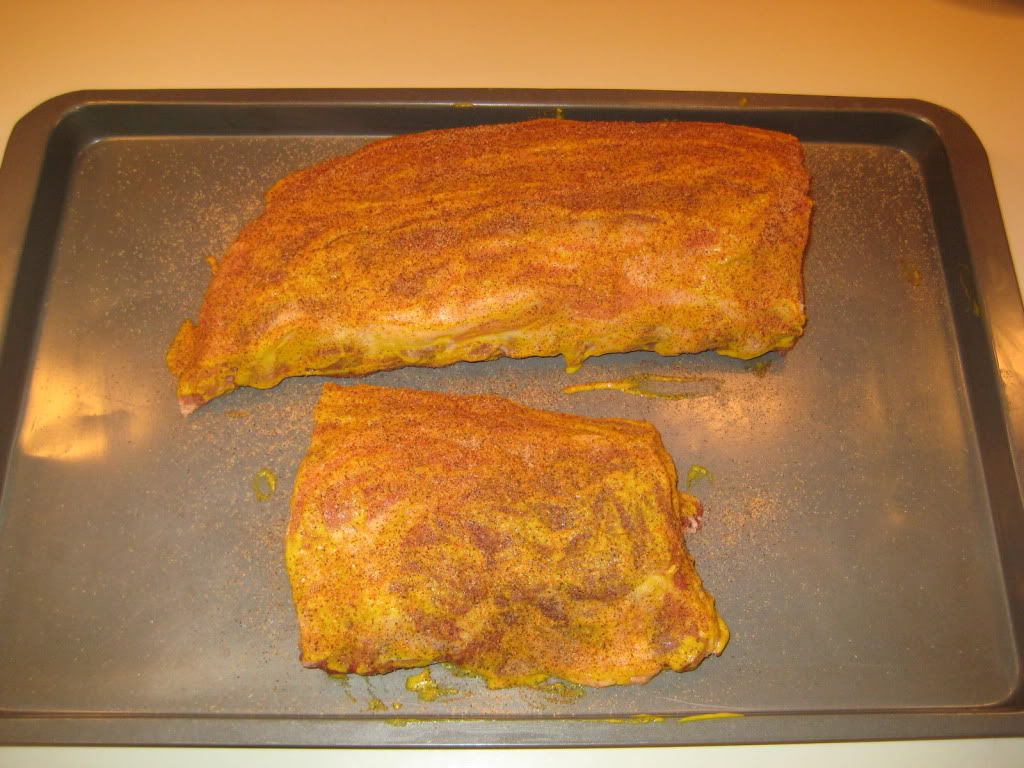 No room in the fridge so the ribs went in the kegerator for about 18 hours.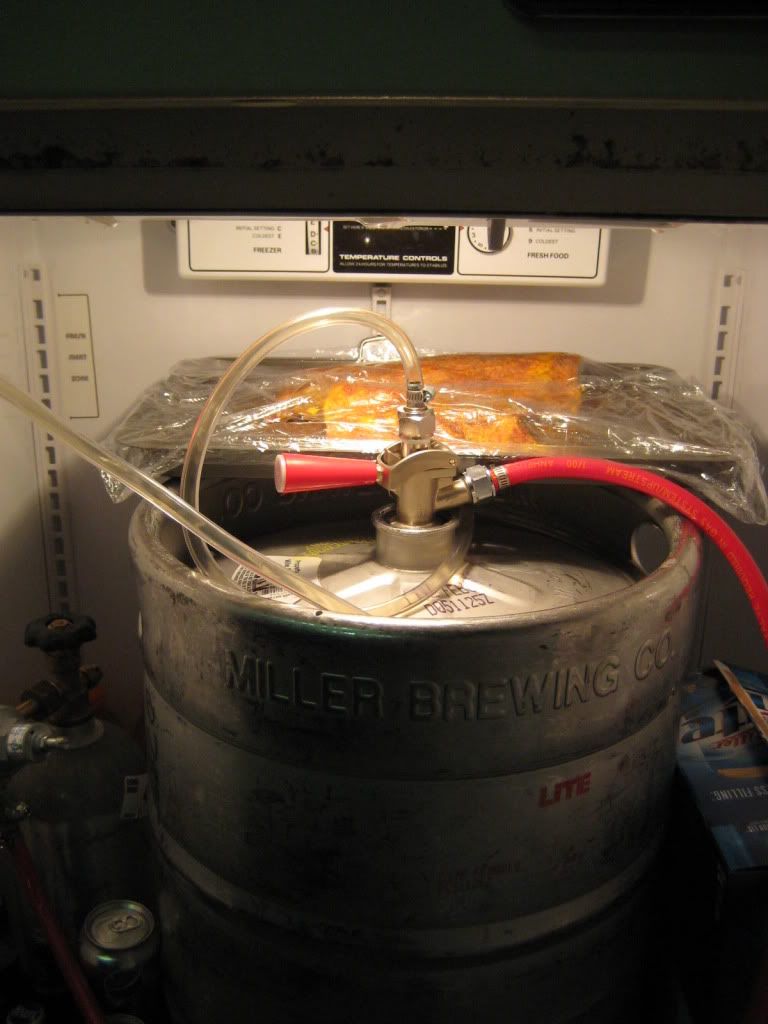 Ribs are seasoned and waiting for tomorrow, might as well make a spicy smoked turkey chili. It was pretty damn hot for having only poblanos and diced chipotles with adobo sauce as the peppers. 2 bowls damn near killed me on Christmas Eve morning.
Ribs on the smoker for the first 2 hours. My boy Curtis keeping an eye on the ribs...
Ribs after 2 hours and before foiling...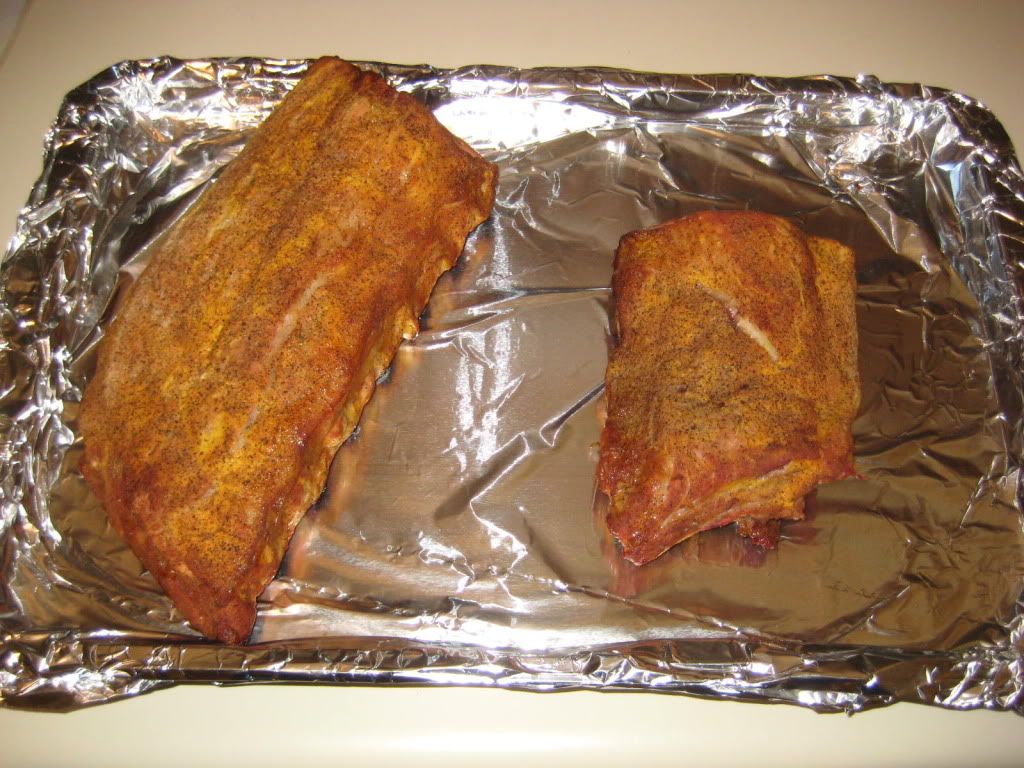 Spraying down the ribs with apple juice before foiling
After 2 hours of foiling...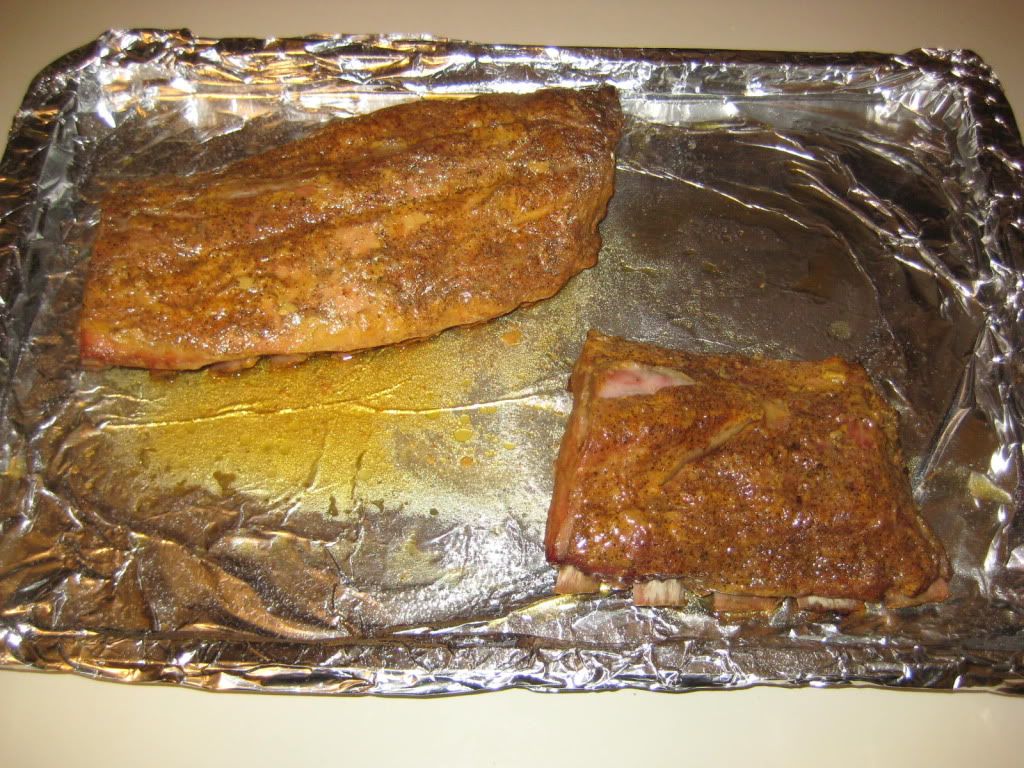 Christmas Eve smoking...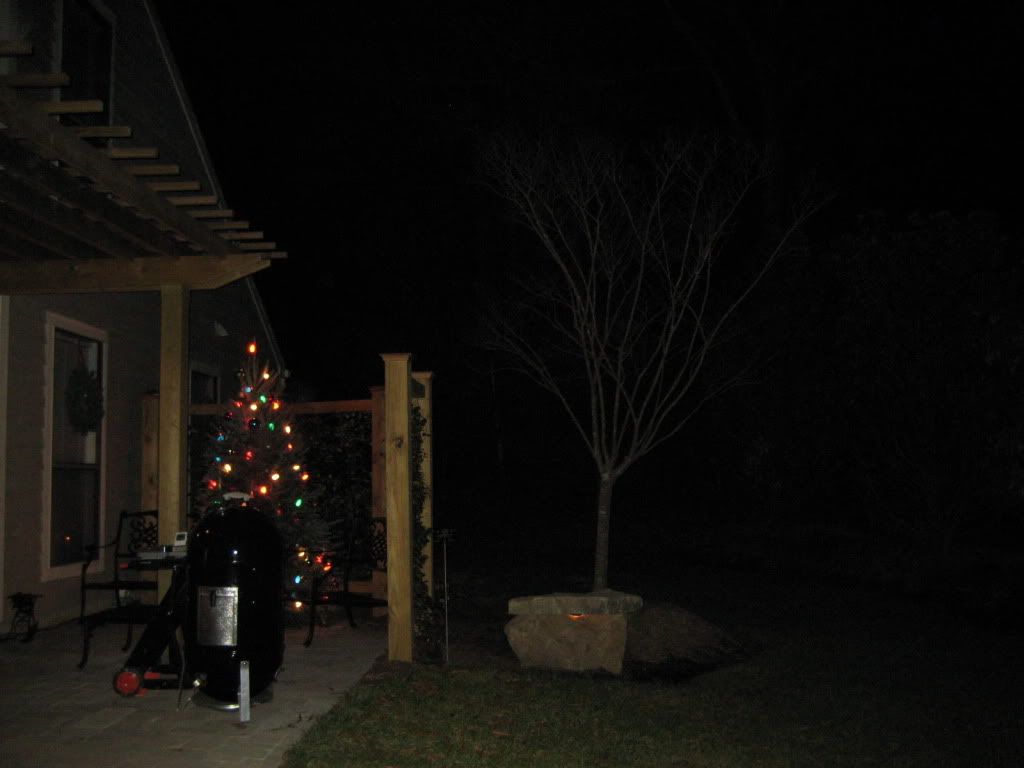 Finished product ready for plating. The two ribs at the end of the larger rack that look dry, are dry. I wanted to taste just the rub with no sauce. They were pretty damn good. Will try a whole rack dry next time but I have a dry rub taste anyway. My wife likes 'em with sauce.