I've had this project going on for some time now. The recipe comes from len polis.
I'd say this one was a success. Once I got it un-trussed, I must have gotten a little carried away but my main concern through this project was mould propagation. A little mould growth between the bacon and porkloin would quickly kill the whole project should it get out of hand. I had a couple of instances where mould initiated but it was quickly dabbed away before it could take hold and get inside. Here are the results:
Of the two, this one worried me most.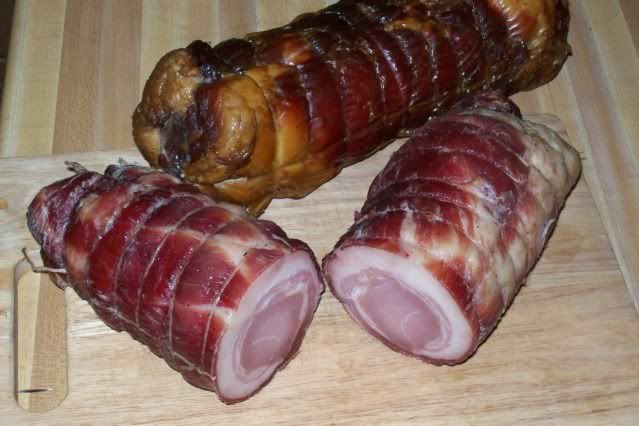 My worries were in vain though as it was clean as a whistle through & through. Oddly, this photo showed somewhat of a translucent appearance. It really the true appearance and an angle too.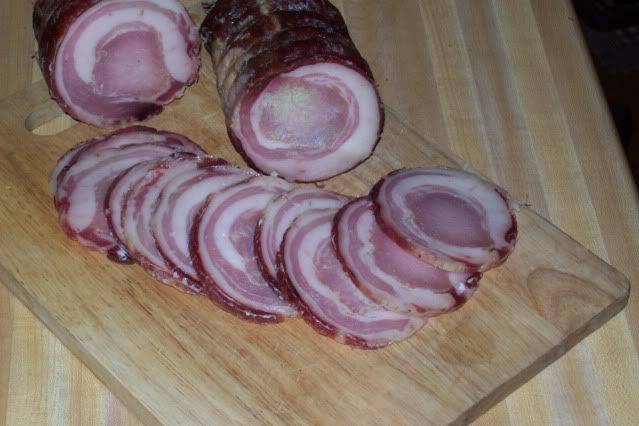 And after fried, the taste test was all that could be expected. Bacon and ham to the enth degree. If anything it could have been a tad saltier.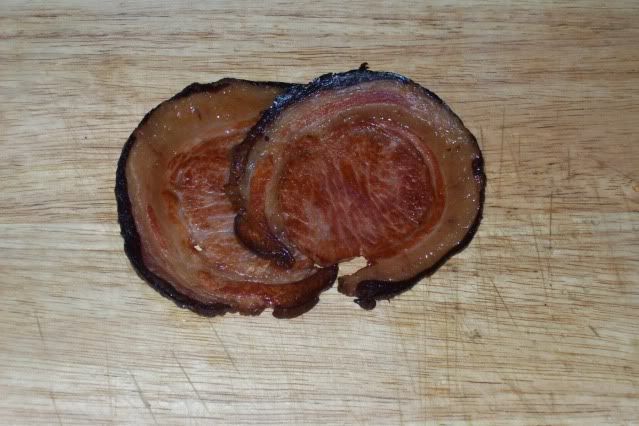 Merry Christmas folks!!