(For those who want to see the beginning of this adventure, check here...
http://www.smokingmeatforums.com/for...ad.php?t=85983
)
Well, as they say, failure is the first rule of success (or at least that's what I'm saying to my hungry family). I wouldn't claim a complete failure but I challenge anyone on this site to find an uglier piece of meat (see below). In fact, it was so ugly my dog barked at it. So no picture-perfect Christmas dinner. The good news is that the kids ripped at it last night (hence the mangled top) and they loved it.
Here it sliced just for show. That was about as pretty as I could make it. The hatchet job came next and I was just too embarassed to put that on film.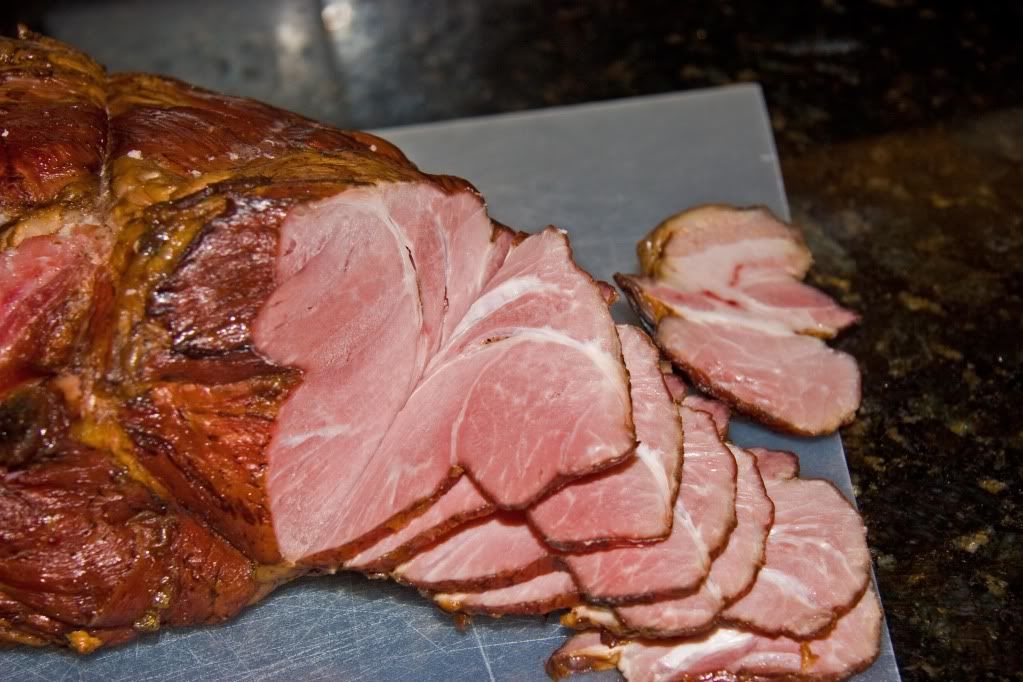 Finally, here it is in all it's diced-n-sliced glory. I started with an 11lb'er and ended up with 4 lbs of ham, a nice hambone, and about 3lbs of scraps which will be used for our next blackbean soup.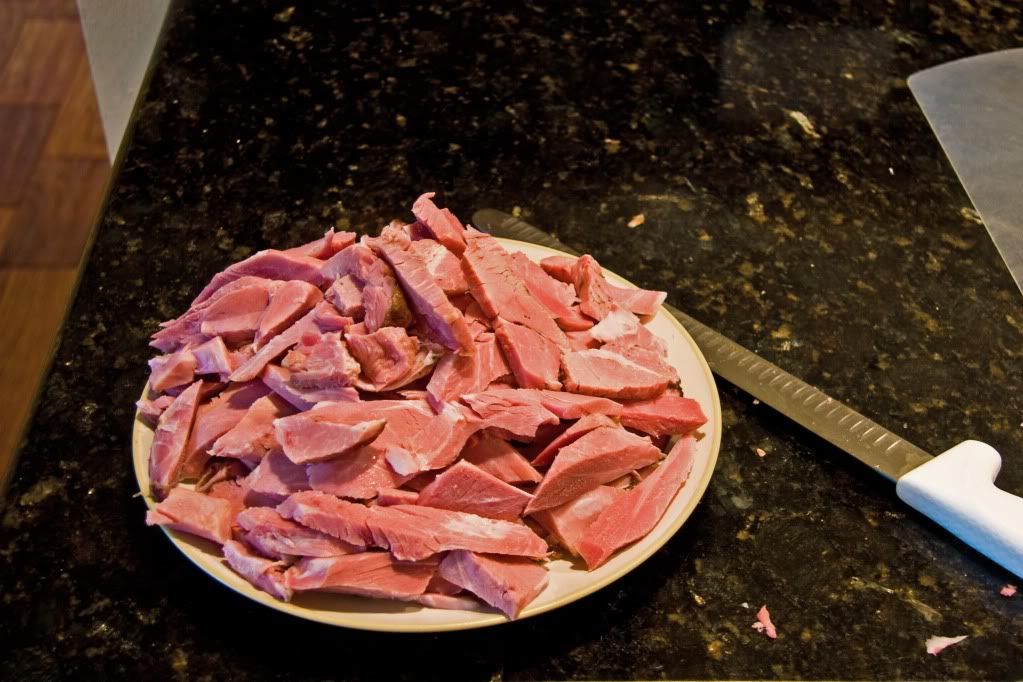 It was a great experience, but there are definite lessons from this trip down ham lane:
1. The Net: I think my net worked fine to hang it but it didn't confine the meat into more of a tight ball, so instead it hung out there and dried out.
2. Rytek Kutas does say you can use a butt or picnic instead of a fresh ham. Don't believe him! The picnic is just too hard to maneuver around that dinasour bone. A butt may work but I think that would be a bit too fatty.
3. I should have learned from the many posts on this site...never try something the first time for a special event/meal. Duh!!! Luckily I went out last night a found the last leg of lamb available so all is not lost.
Merry Christmas everyone and may your smoke be thin, your stomachs full, and your heart filled.
Mike