So a few months ago I had the chance to do my first smokeout, my buddy built this rig with his old man over the course of a couple years in their backyard
Thats me on the left.
We cooked about 30 boston butts, several racks of ribs, and a few miscellaneous cuts, turning every 30 minutes and sprayin down with his "special spray" (thats whats in the garden sprayer)
the spectators loved the firefighter mask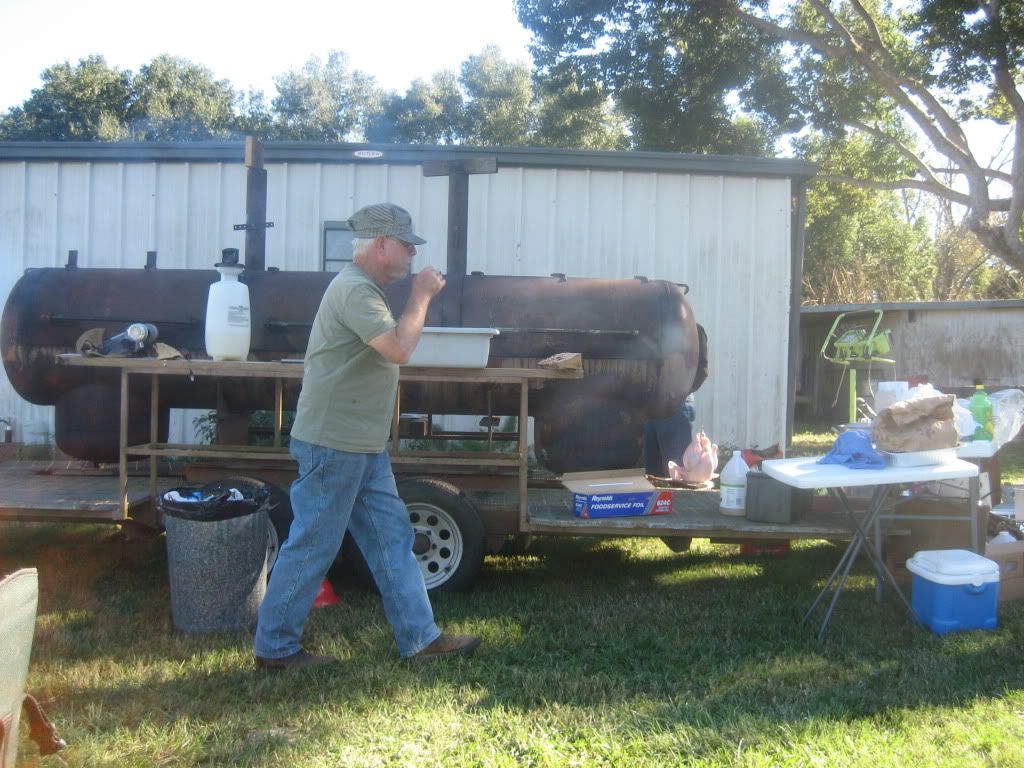 Old man Koon midstride, an a better look at the trailer.
Soooo
after eating some of this, I decided that one of my goals is now learning how to smoke over a wood fire.
Fast forward to about a week and a half ago I was cleaning the old storage room at the firehouse and found one of these:
Only problem was it was used as a firepit and there was years of accumulated ashes in the bottom, causing significant rusting. I took it apart and cleaned it up with soap and water, then scraped out the bottom portions to clear out the rust. One can of rust converter, one tub of lard, and a new thermometer later and this thing looks like it is ready to smoke. I burned a nice hot fire in it to season, and realized there is something I need to do, I need to make a heat shield/diverter/spreader in the smoke chamber. I think once I get that done it'll be time to start running experiments.
I dig the site, these vbulletin boards are my favorite, can't wait to hear from yall.
oh and nice smilies - reminds me of Full Metal Jacket.
Thanks for looking!