So I had lots of smoke temp issues today nothing I did could get the temp to drop below 250 and stay there for any length of time.. Was a very frustrating smoke... I ended up doing a modified 3-2-1 method and actually ended up pulling them about 1 1/2 into the wrap and putting them on the grates again and basting them with some Hickory/Burbon sauce I had squirreled away in the cupboards.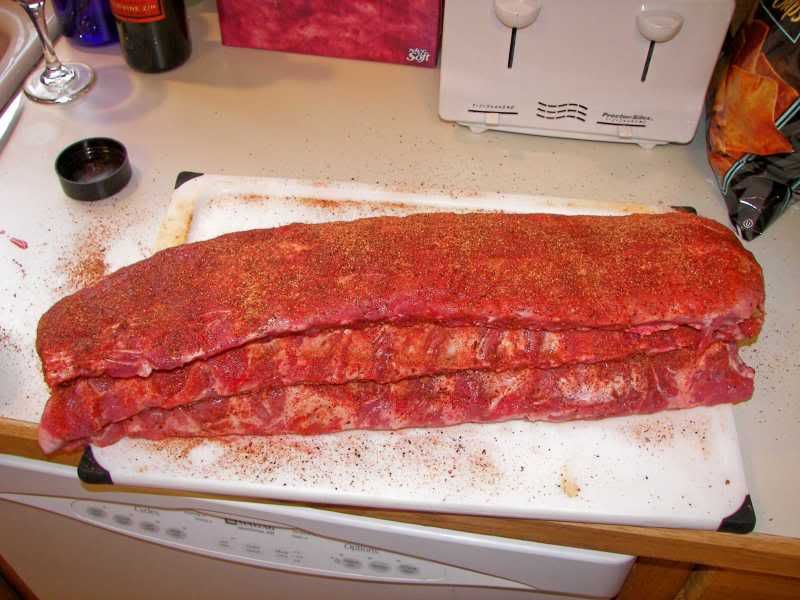 Fresh out of the fridge for another quick shake of rub...
Ready to rest for a bit while I finish up the sides.
Sliced up sides are still heating
Chicken breasts that I did up for the wife. I tossed them in at the 3 hour mark and then foiled them in the pan until the IT came up to 160.
Temps were all over the place as stated earlier.. Wood was about 60% Alder.. 10% Hickory.. and 30% Apple