So this is my second smoked ML. I used Jeffs the first time and then made a few adjustments. I added onions to the bottom pan ( Which took in a good smoke) and they kinda sauteed in the grease drippings.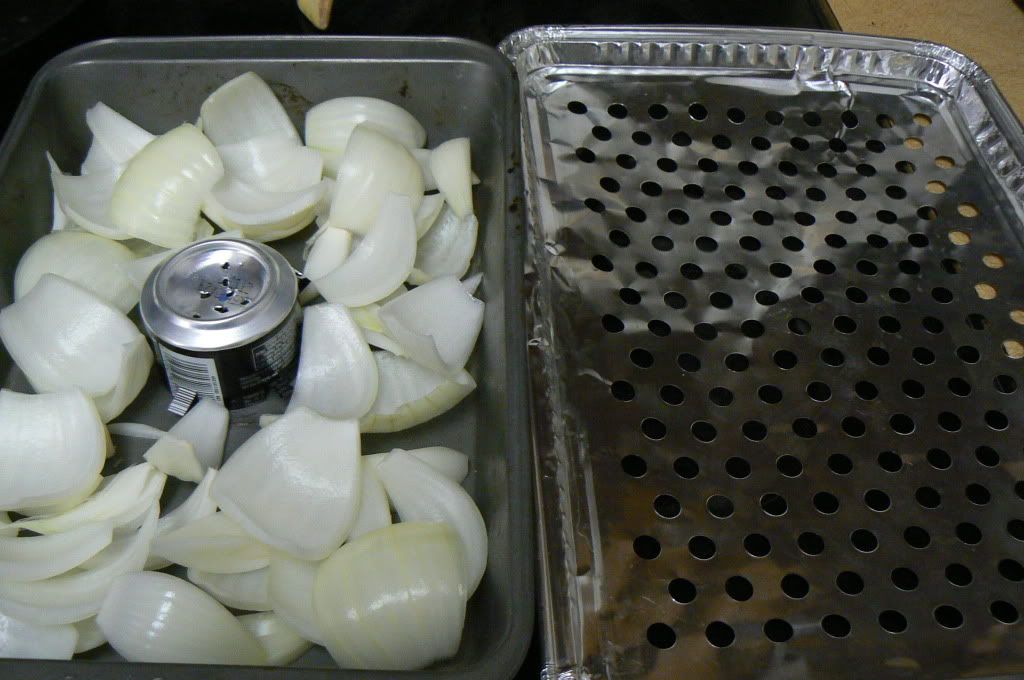 Here is my 2# ML. I really haven't measured any of the ingredients yet. i usually just eyeball it and so far i been lucky...
Ingredients---
3 whisked eggs
1 cup favorite BBQ sauce
1 cup Italian breadcrumbs
6 green onions sliced n diced
Half of some sort of Mexican Wax pepper---Green--sliced n diced
A couple good shakes of OL HENRY pecan rub
At least 2 tbsp crushed red pepper
In the bottom pan-
1 sweet onion
2 dashes pecan rub
1 shot Vodka ( as i was making a vodka n cranberry at the time also)
2 shot h2o
1 spoonfull of butter
Just add everything in a large mixing bowl. Then this time i made it the day before so my kids wouldnt see the onions and peppers i put in it. Otherwise they will refuse to eat if they see something they dont like. I formed it in a foil lined 9x13 pan. Added a few more shakes of Pecan rub to the top and folded the foil over till the next day.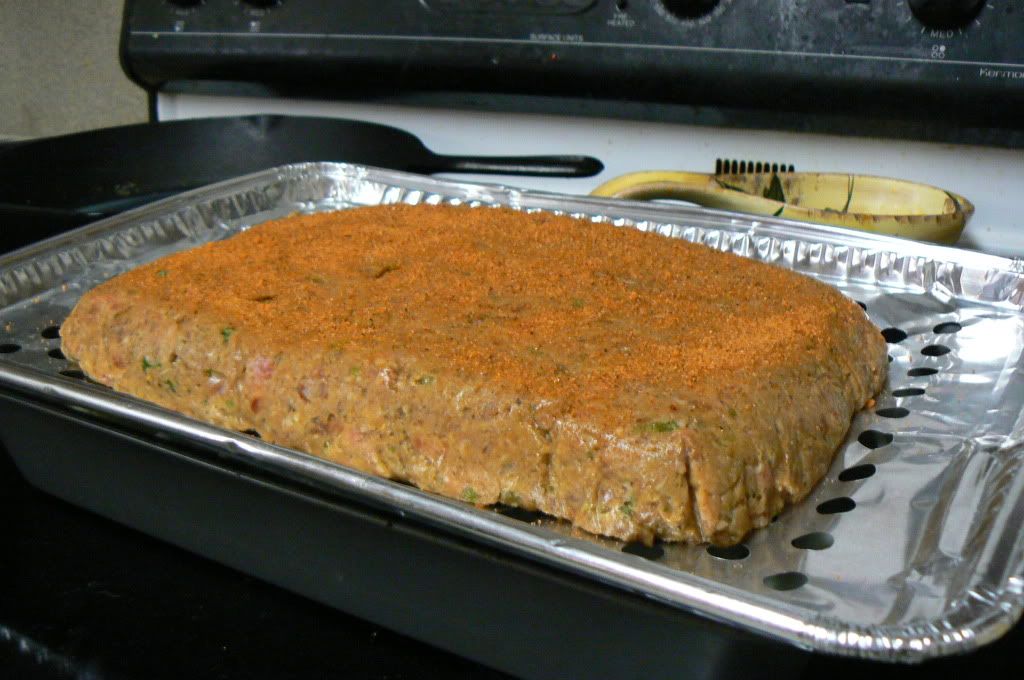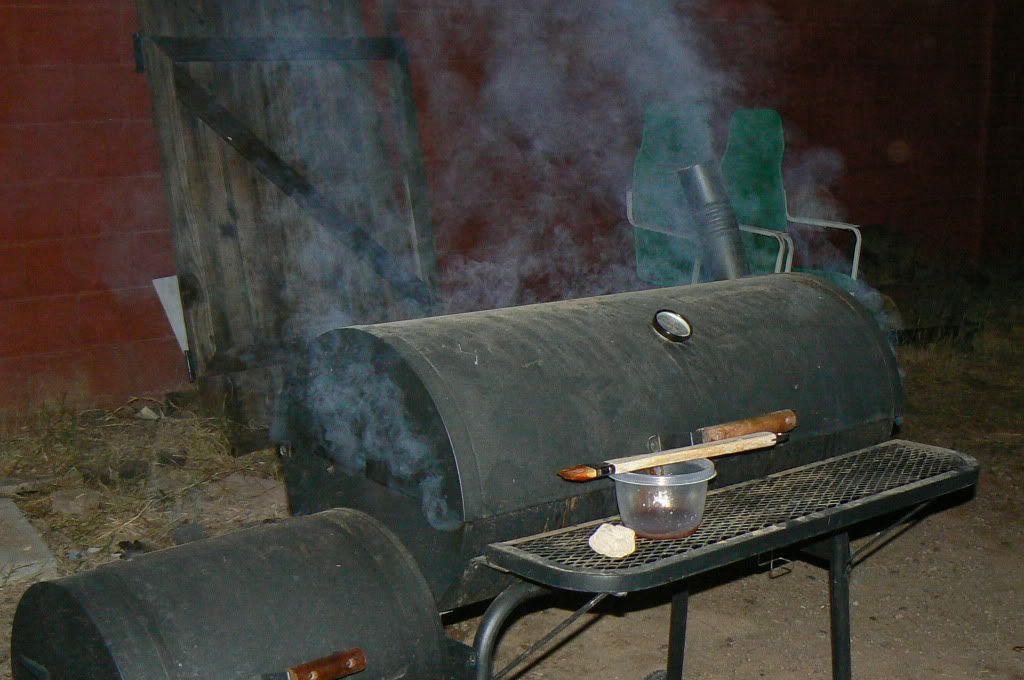 Onions were nice n crunchy yet pleasently smoked n sauteed....i will surely do this again and even add another onion. Smoked at 250 for ALMOST 3 hours. pulled it at 155 and let it sit for 20 min. I used charcoal and added a 50/50 apple/pecan chip mix every 20 min for first 2 hrs. Basted with BBQ sauce last 30 min of cook....It had a nice pink smoke ring all the way around.After all was said and done. ML had a nice lil kick to it and was moist as hell. Even for lunch the next day....