After seeing all of the Qview in the Fatties section I knew I had to try it. Last night I made a breakfast fatty and a bacon cheeseburger fatty. The breakfast fatty was filled with scrambled eggs, homefries, and shredded chedder cheese. The bacon cheeseburger fatty was made with 90/10 ground sirloin and ground veal instead of sausage and stuffed with onions, pickles, ketchup, mustard, and longhorn style colby cheese.
Got up this morning and started smoking. Was a bit cool first thing in the morning (27 F) but it was nice and warm by the smoker. Enjoy the Qview...
Breakfast fatty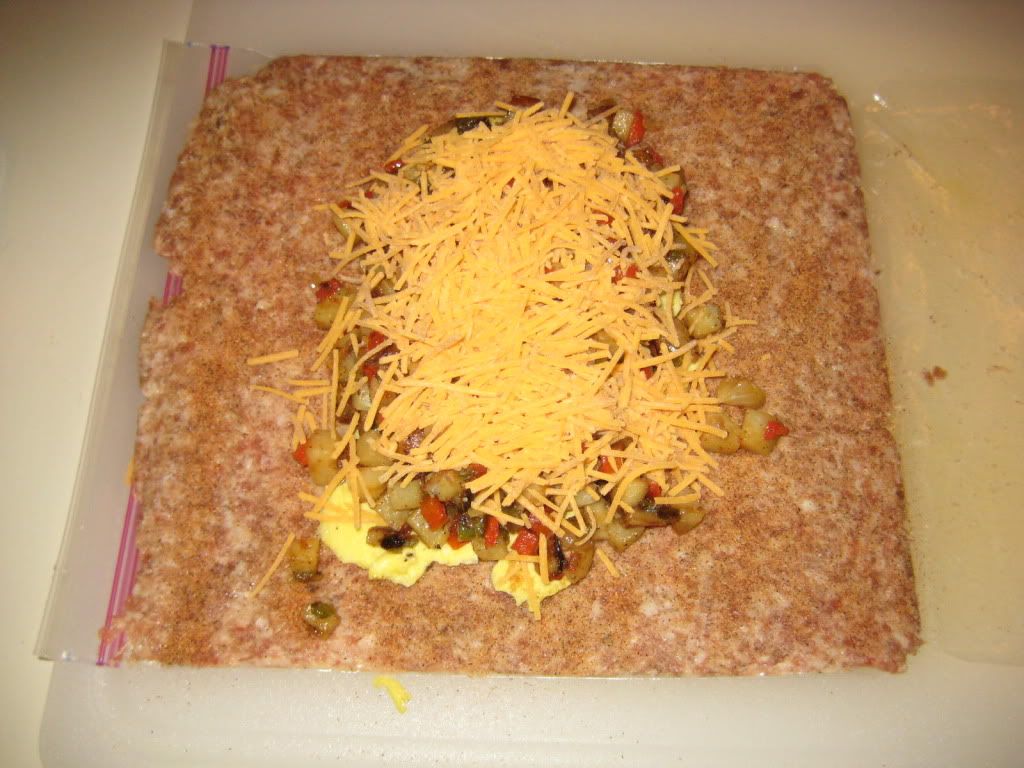 Wrapped in bacon
Bacon cheeseburger ingredients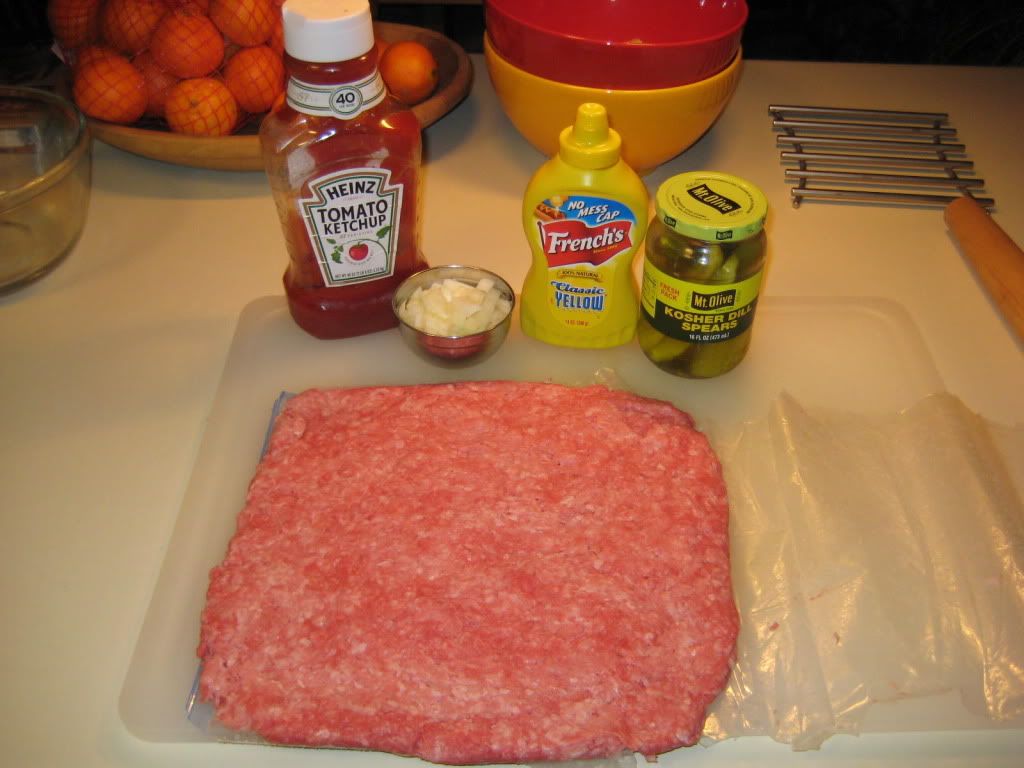 My boy Curtis keeping an eye on the smoker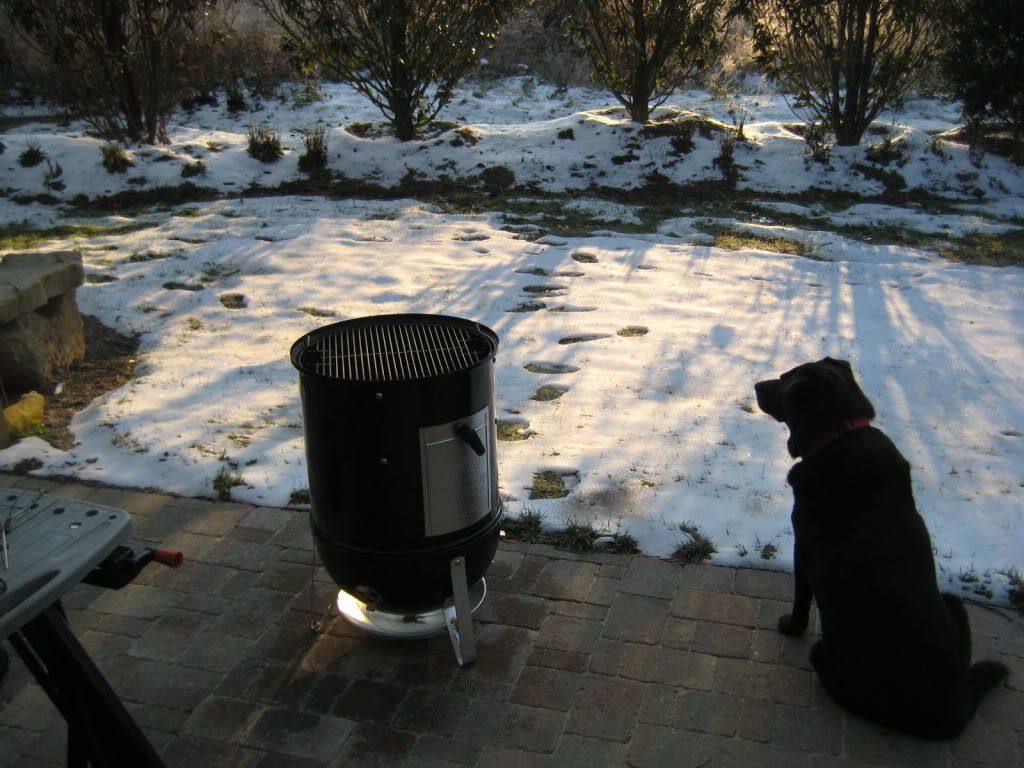 Fatties on the smoker. The bacon cheesburger fatty was huge and my bacon weave wasn't big enough to cover it all.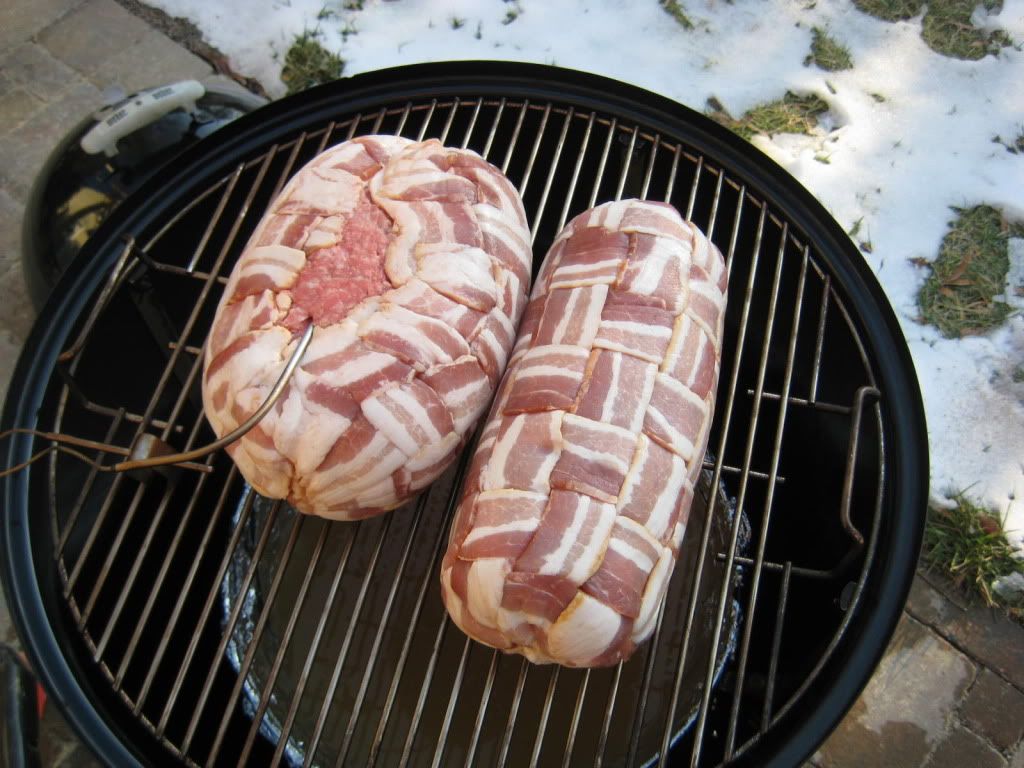 Fatties ready to come off the smoker\
Breakfast fatty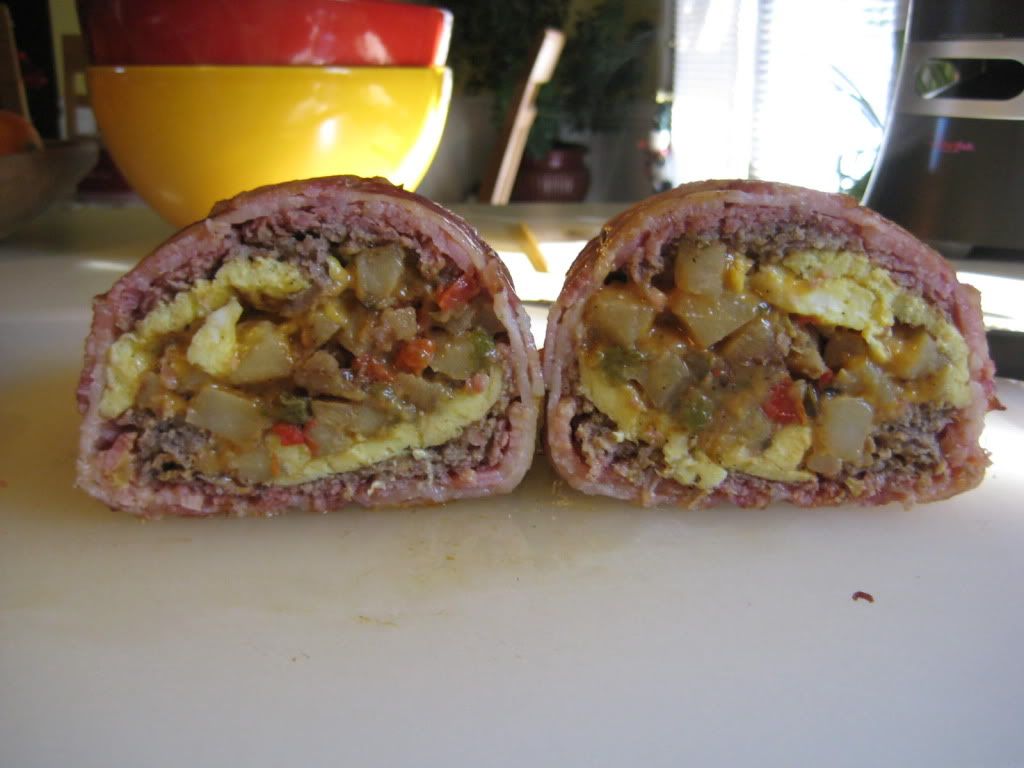 Bacon cheesburger fatty