Had to get one last smoke in on the GOSM before the switchover to the WSM on Friday. Have enough fuel to knock out a meatloaf using Jeff's killer recipe as a guide.
2# chuck
1/4 cup milk
2 eggs
1 cup bread crumbs
3/4 cup chili sauce
1/2 onion
1/2 red pepper
4 cloves of garlic
1 tsp worstershire
topped with my rub
gonna smoke @ 250 until it hits 160, also going to top with ketchup for the last 20 minutes
ingredients: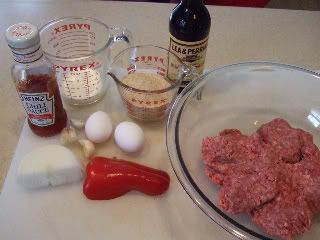 loaf: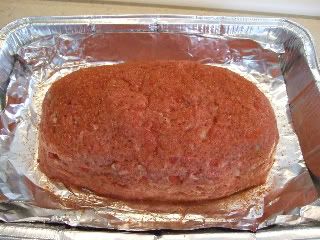 into the smoker: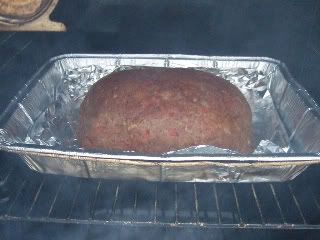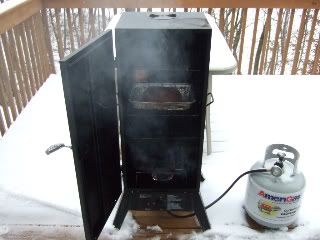 I have mentioned in previous threads I got rid of the tiny cast iron chip pan the GOSm came with. I replaced it with an old cast iron griddle pan I had around the house, and have loved the results, 3-4 hours worth of TBS with this set up of lump, and wood chunks. Lets me keep the smoker cloased and doing its job.
pan in the GOSM:
thanks for looking .
more q-view as the meatloaf finishes in afew hours.