I wanted to try bacon after watching you guys/gals make it look so easy and good. I couldn't find any belly meat so it was Buckboard Bacon with the boston butt. I used tenderquick, brown sugar, molasses, and fresh ground pepper. After 12 days of waiting it went through an hour of fresh water soak and fry test. I have to say at that point I was wondering why every one was so crazy about this stuff, but I kept telling myself you are not done with it yet. I layed it in the frig. uncovered until the next morning. Then I rubbed one down with maple syrup and the other with fresh ground black pepper. 6.5 hours of smoke using hickory with a little apple, and a final temp of 143 it was done.
Ready to go see the MES smoker.
Just checking on it.
All sliced up
Oh my it's good!
BLT's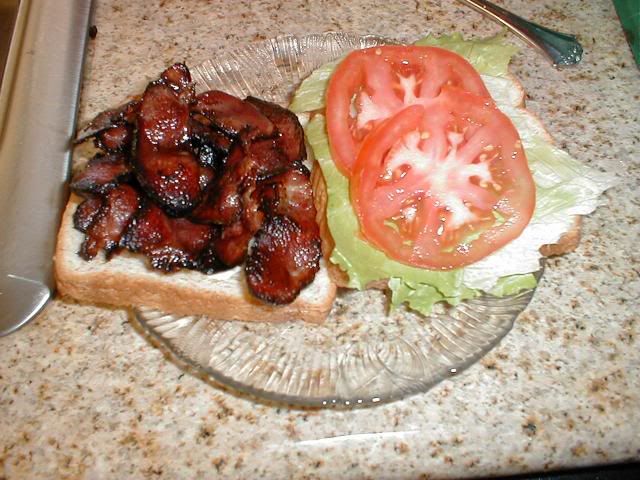 The family all loved it, great taste and so much better for you. Thanks everyone.