Here's my second fatty ever. This attempt is a breakfast fatty with:
One pound Savory Sausage, fried potatoes, scrambled eggs, bell pepper, onion, mushrooms and colby-jack cheese. After I put all the ingredients on top, I looked at it and said "no way will that roll up". But it did. Here it is...
Fried potatoes with onion, bell pepper, mushrooms and little bit of cajun rub: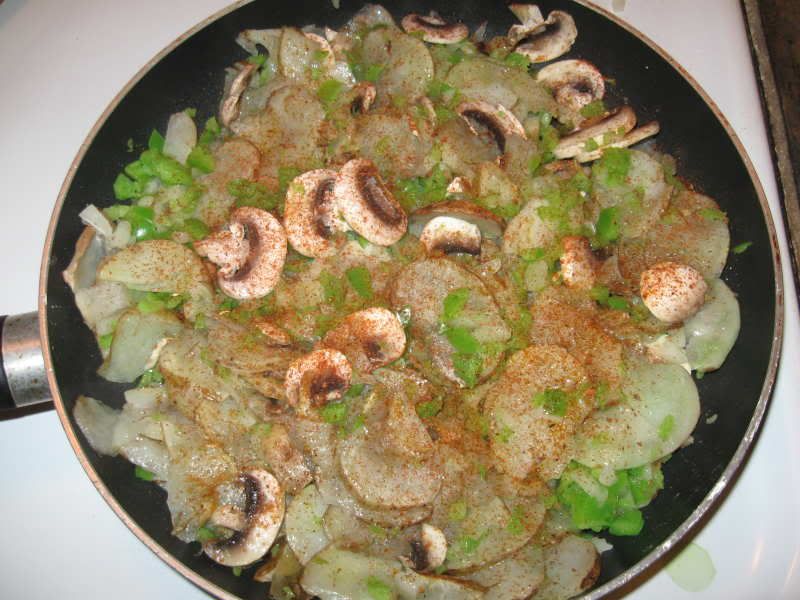 The eggs: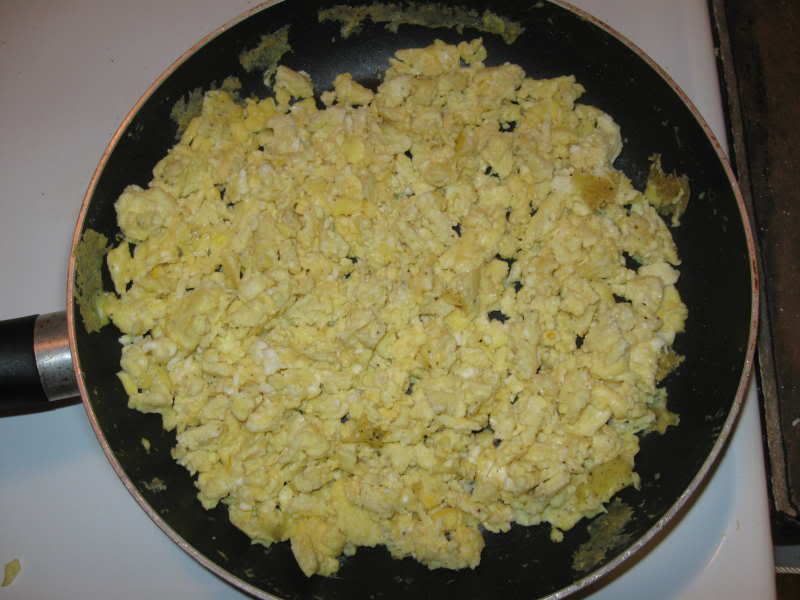 Sausage: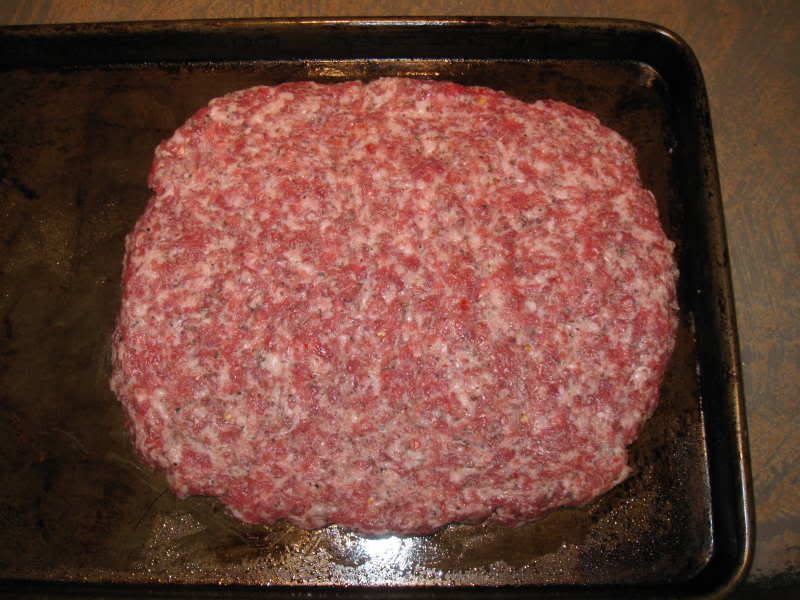 Bacon:
Everything all mounted:
Rolled up: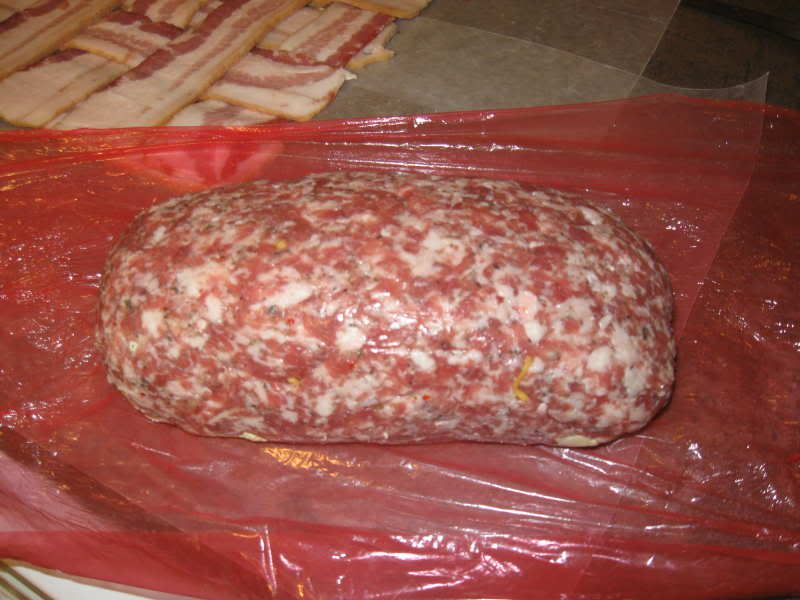 On the Smoker:
And this is what I woke up to; snow. Check out the tbs comin out of that stack, wild cherry.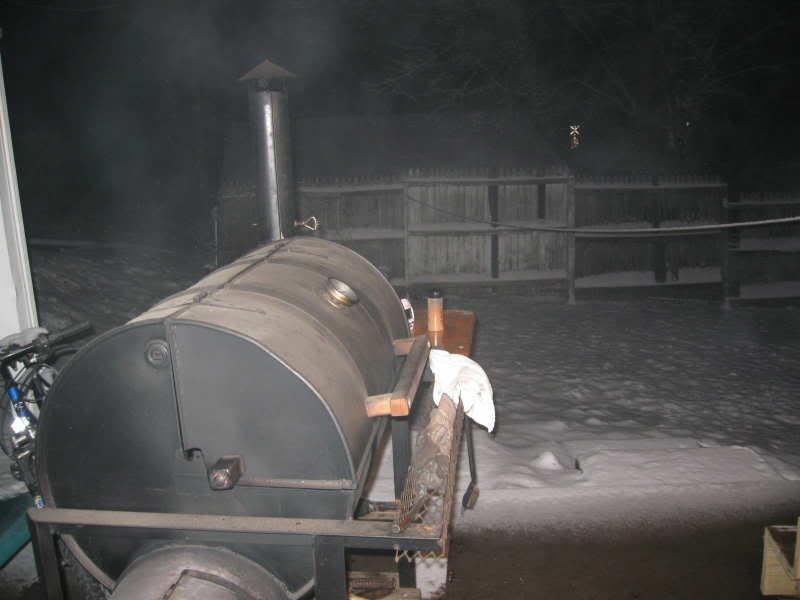 I'll submit a pic when it's done...
--ray--