I decided to do a smoked ham and just had to have hashbrown casserole with it. I started by rubbing the ham with yellow mustard and then hit it with liberal amount's of Jeff's rub.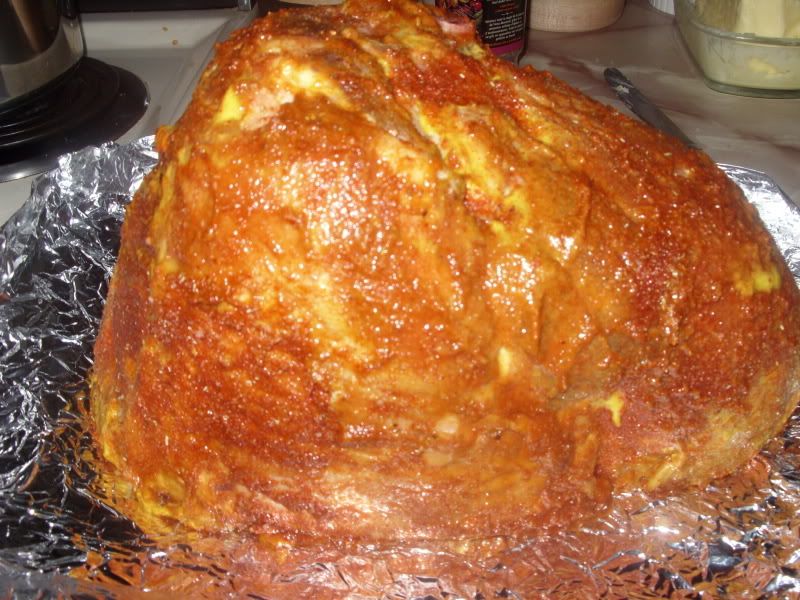 I made a platter out of tinfoil to stop the juice's from dripping into my grill.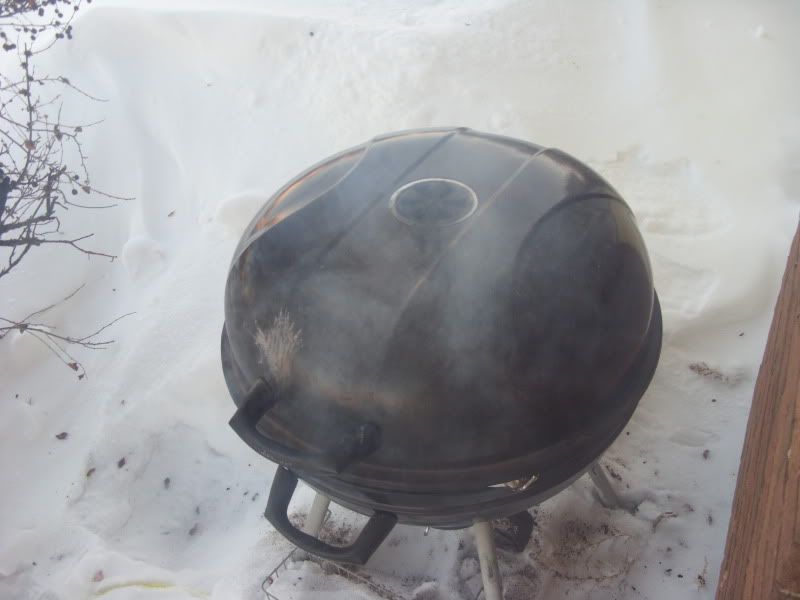 I decided to use my kettle grill instead of firing up the uds. I choose hickory for my smoke. I used a full chimney of briquette's (Is winter so all the stores around here quit carrying lump
)
Onto the grill with it and the first of to smoke pouches.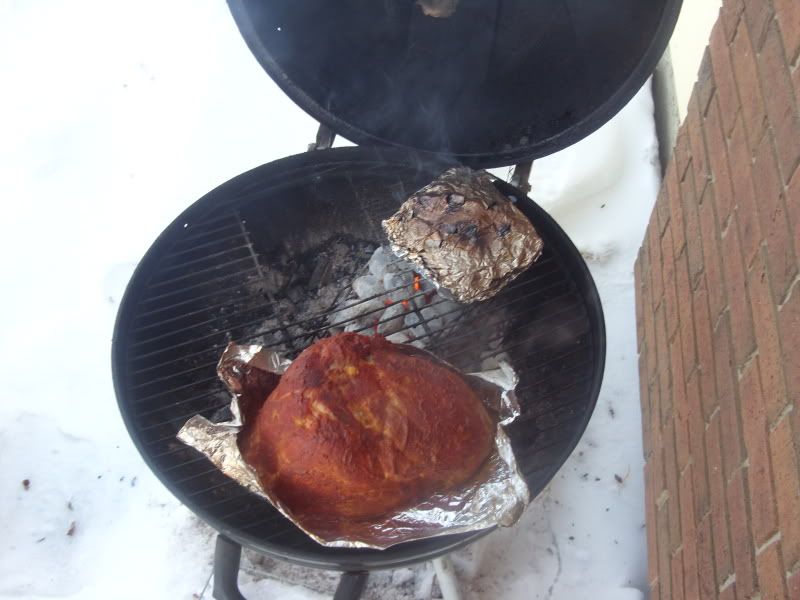 As soon as the ham was on I turned my attention to the casserole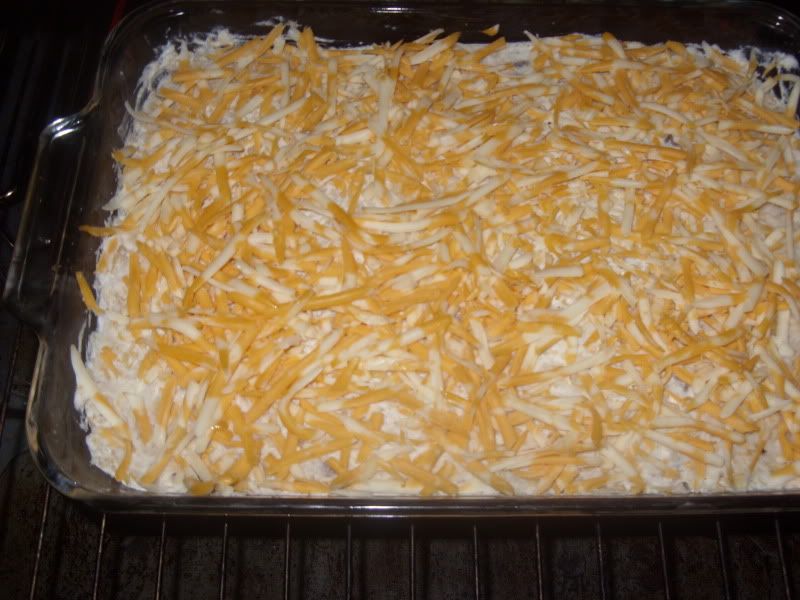 This casserole is awesome!!
1 bag hashbrowns
1 500 ml container sour cream
2 cans condensed mushroom soup
2 tbls butter
1 large block cheddar or marble cheese
Mix all ingredients together reserving half of the cheese for topping. Put this mixture into a 9 X 14 casserole pan and top with remaining cheese. Bake in oven at 375 for around two hours.
The ham turned out wonderfully juicey and had a fantastic flavour.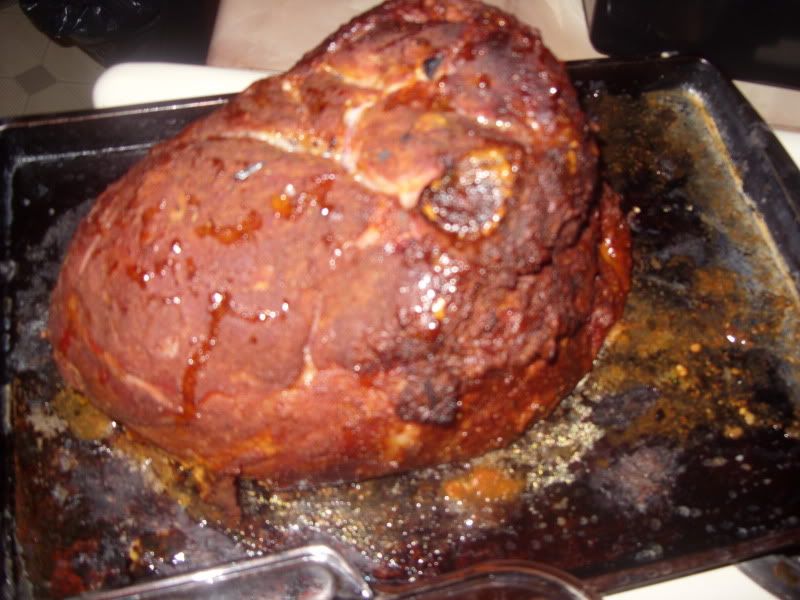 Keep in mind this meal is not waistline friendly. So my wife say's add a side of veggies the fiber will help to digest. Hope you all try this and enjoy. Thanks for checking out my post.