I grow about 10 B.sprouts plants every year and put these in the garden august 1st as transplants from seed...These are called tasty nuggets..
They are behind the topped broccoli and are 3 foot plus tall and loaded...Will harvest next few months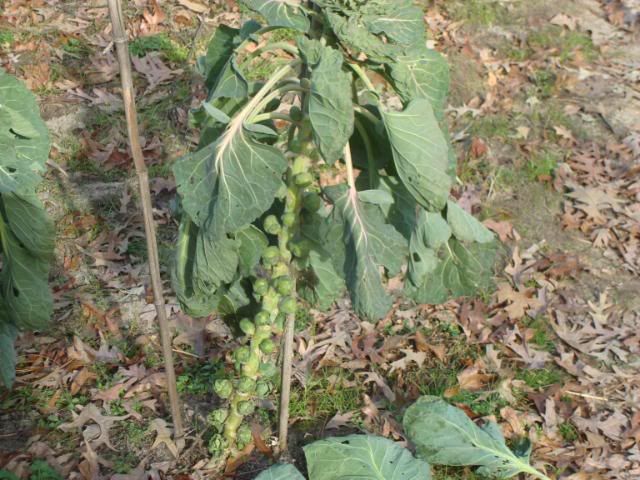 Reading thru some old cookbooks and found a old family recipe book translated from german..
Brussels sprouts casserrole
1/4 pound cubed bacon.........2 eggs
1/2 cup minced
onion.............salt/pepper
3 cups raw sliced potato........little nutmeg
3/4 pound ground beef...........1 tablespoon parsley
1 pound brussels....................2 cups beef broth
The fresh Brussels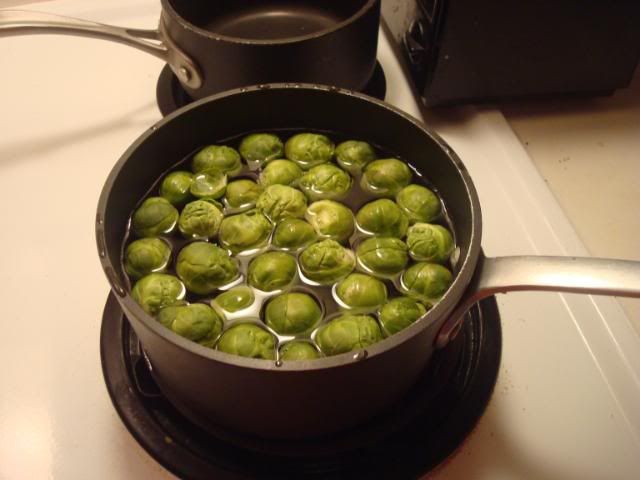 Skillet Fry bacon and onions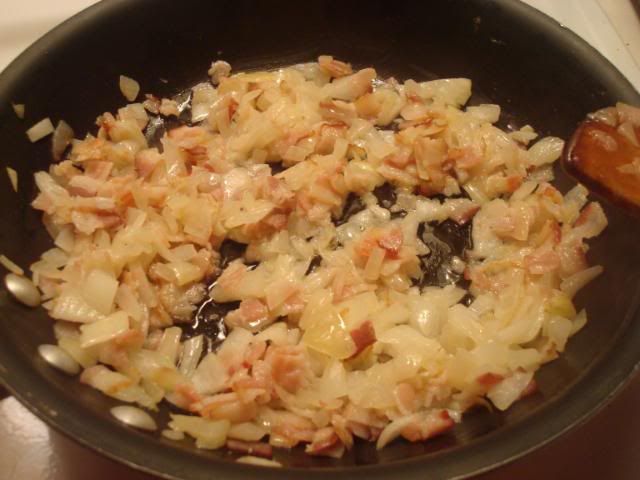 Layer the potato slices in dish after soaking an hour.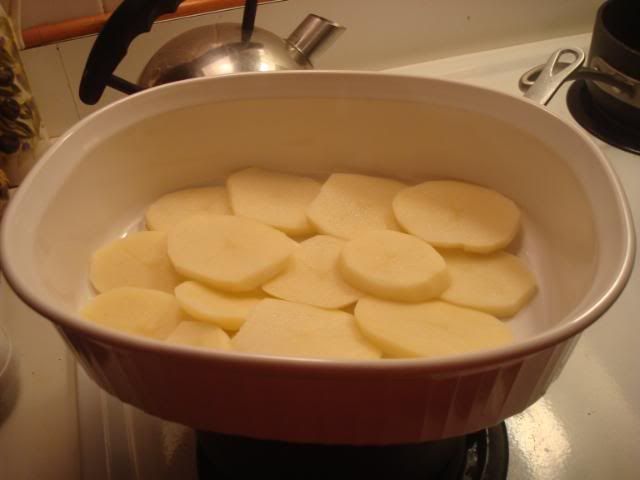 I ground fresh chuck roast mixed in the bacon,onion,eggs,nutmeg and parsley and next layer is meat and then brussels.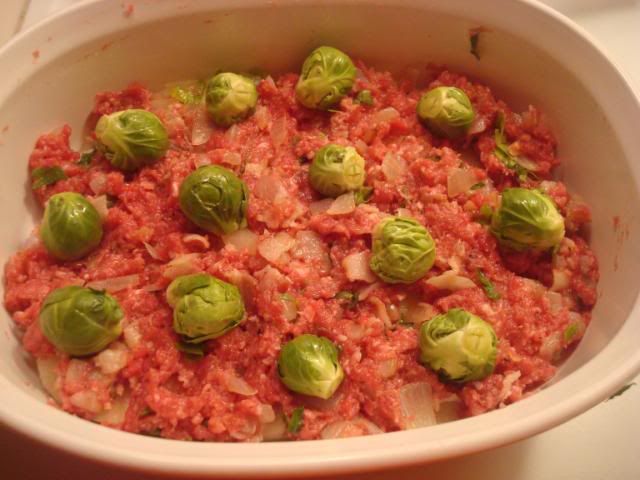 Another layer and add beef broth and baked 1 hour 10 minutes at 475 degree and let rest 10 minutes.I covered last 30 minutes.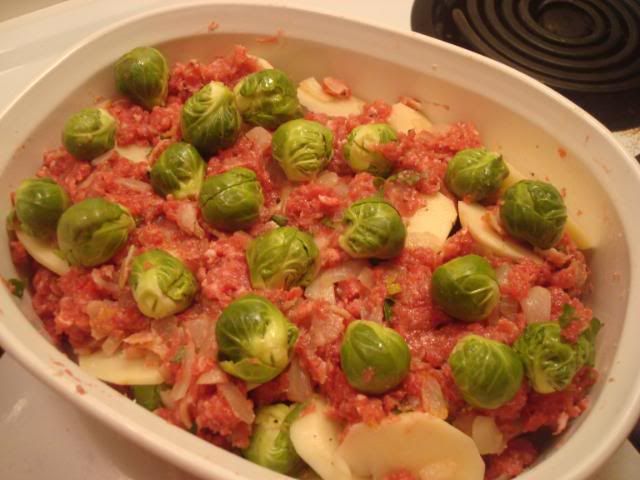 After resting
Kitchen smelled like sweet cabbage and beef.It was tasty and hearty german fare...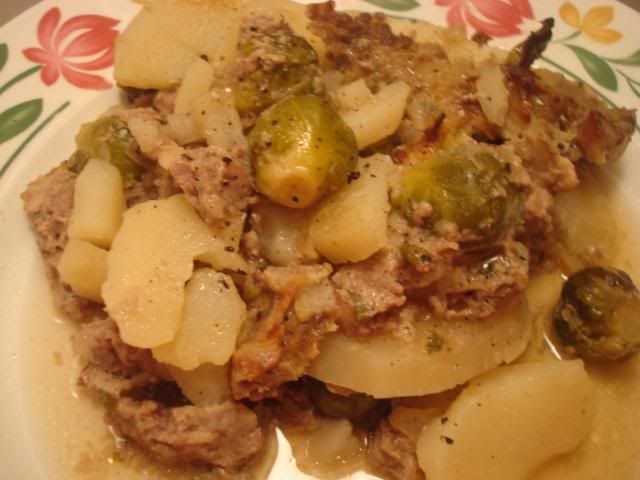 Enough left for breakfast.I did use a pound of fresh ground chuck not 3/4 and will add a few different of my dehydrated pepper powders next time,but it was a keeper....