These are my first abt's and they were pretty tasty.
Filling:
8 oz. cream cheese
1 tbl smoked paprika
1/4 cup sun-dried tomatoes soaked in oil
1 tbl minced garlic
1 tbl lemon juice
puree in food processor.
I decided to wrap these in maple bacon. I cut down the side and piped filling in hoping the bacon would help the filling from oozing out while smoking, there was a little bit lost but not much more than a few drops.
slice down center, then cored.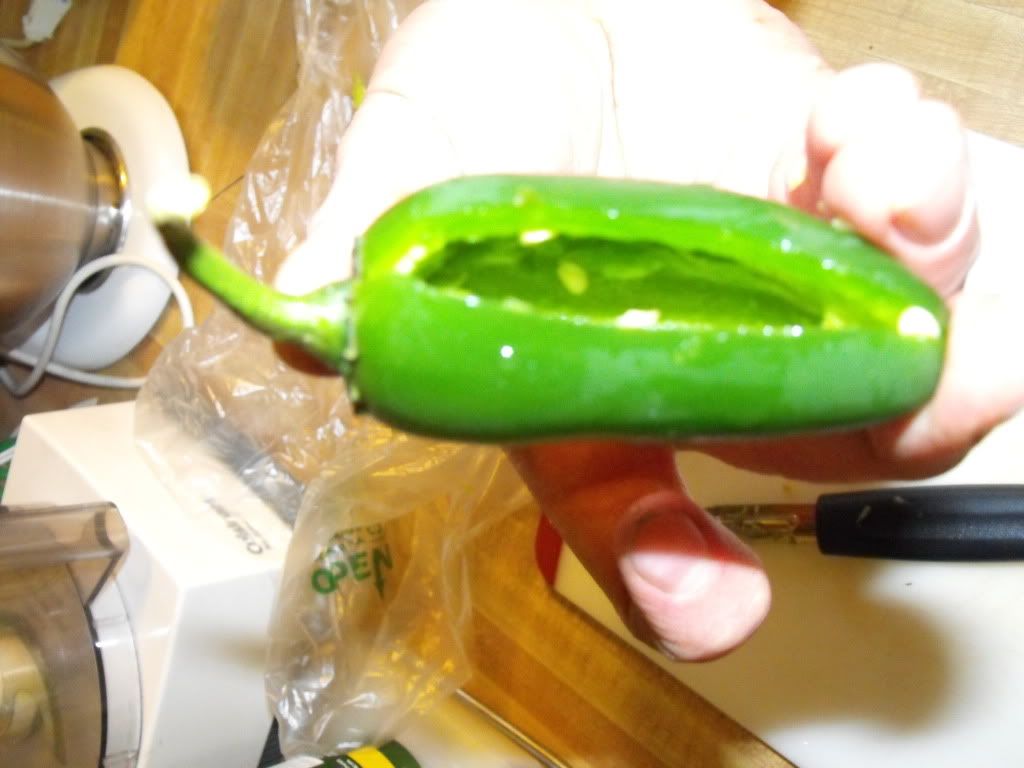 piping the filling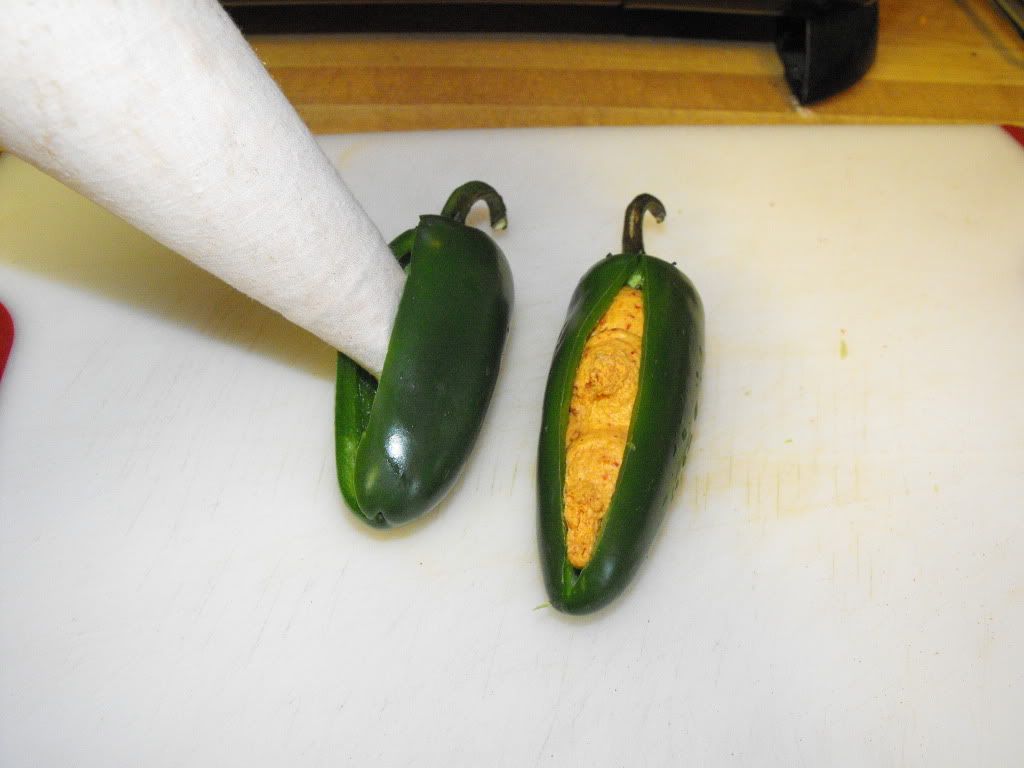 Right before the smoker.wrapped in maple bacon.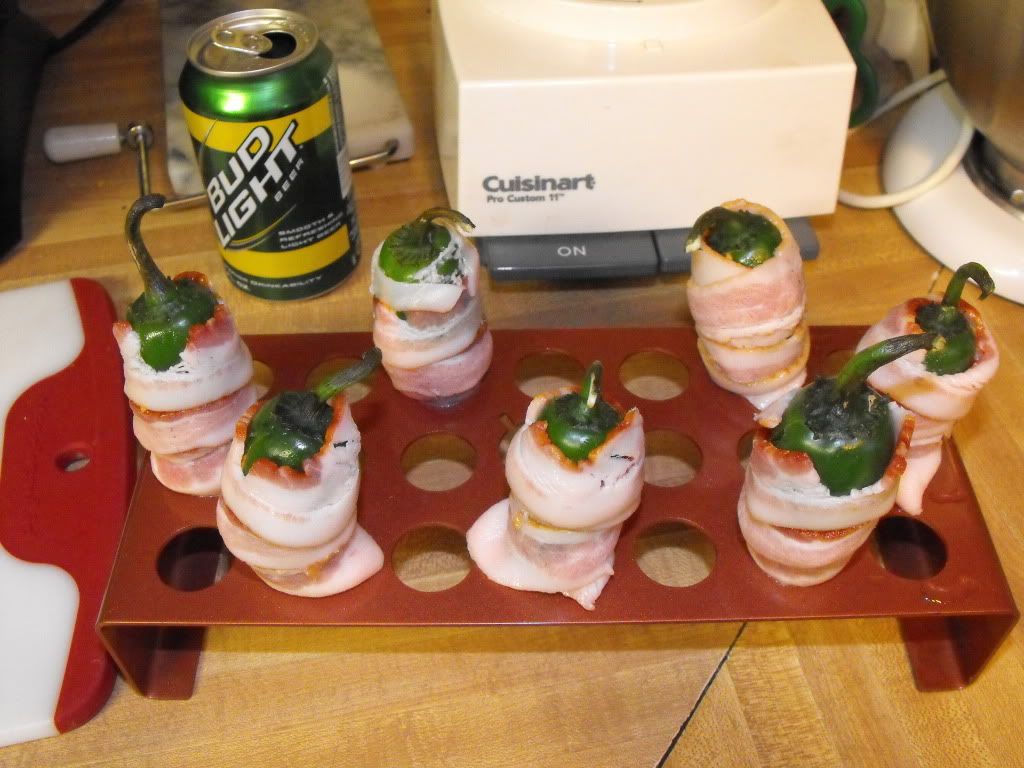 After being smoked, they tasted great!