These are in for the long haul so relax and get comfortable and rest a while.
I started with two bone in hams that I will be curring Missourri style with a sugar cure. Below one is shown being salted.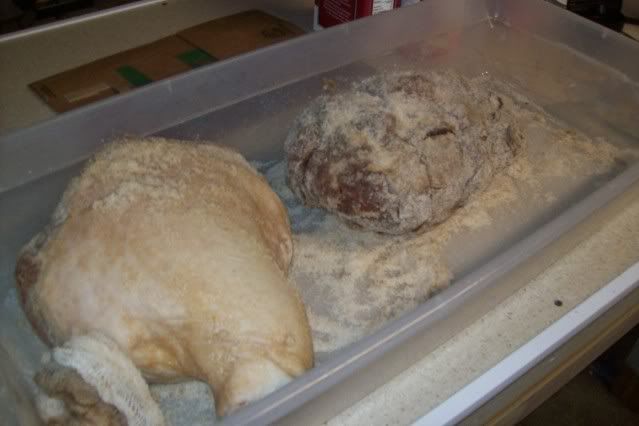 Also in that photo is a single ham, another boneless we've dubbed No.5, was spiced with ginger, clove, ground mustard and CBP then rubbed well with a generic cure 2 cups salt, 1 cup sugar and 1 ounce cure #2. Here is a photo of it opened up getting it's second salt and a few more spices by the wife before tying it back up to go into the cooler for a few more weeks.
All bagged up and ready for the cooler again.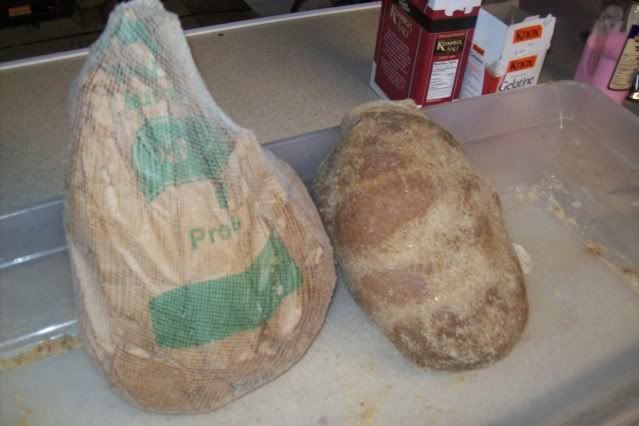 Aslo included in this run were two Bayonne Style boneless hams. They were injected with wine and let rest for a couple days then were rubbed well with a #2 cure salt mixture. After salting and bagging these hams they'll hang in the cooler between 30 to 45 day depending on weight.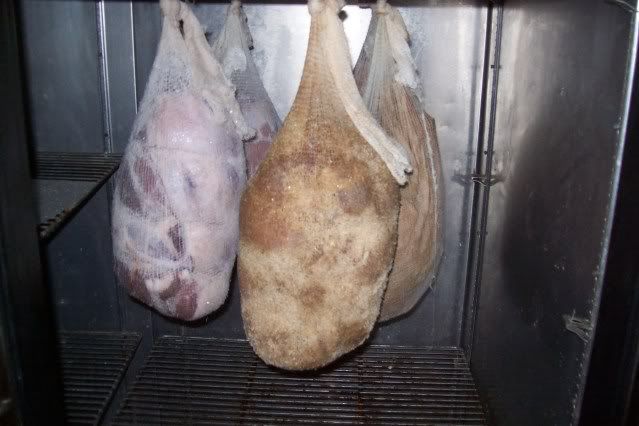 After curing, the hams recieved a long cold smoke ranging between 12 to 20 hours each depending on the type before being put into they're resting place to age.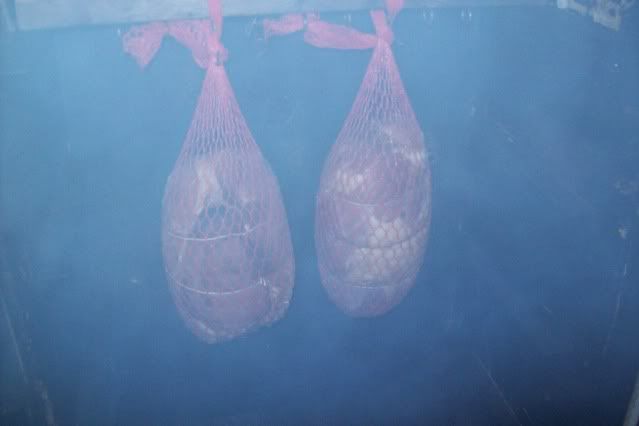 Oak and hickory for the Bayonnes
Pecan for the Missouri Style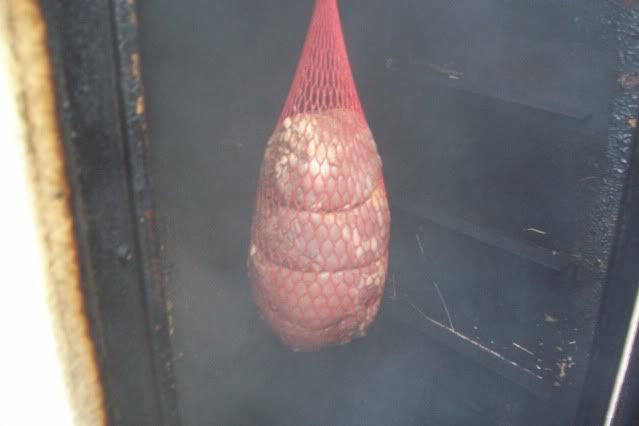 and some Maple for good ole No.5
I'm expecting this to take between 12 to 16 months total aging time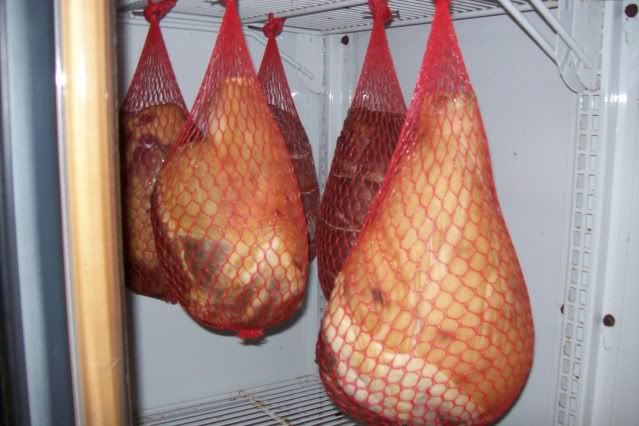 I'll pass y'all a slice over when they're done...