I saw a post the other day that I thought was great. The post was asking about using a propane cooker as the heat source for an ECB. I did an experiment and here are the results.
Here is my El cheapo... Old faithful
The only mods are the holes in the firepan...
This is my brinkman propane cooker. I aminly just use it for turkeys and a fish fry at the end of each summer.
Here they are combined, notice how the smoker legs and the cooker legs line up perfectly. It is like they weren't meant to be together!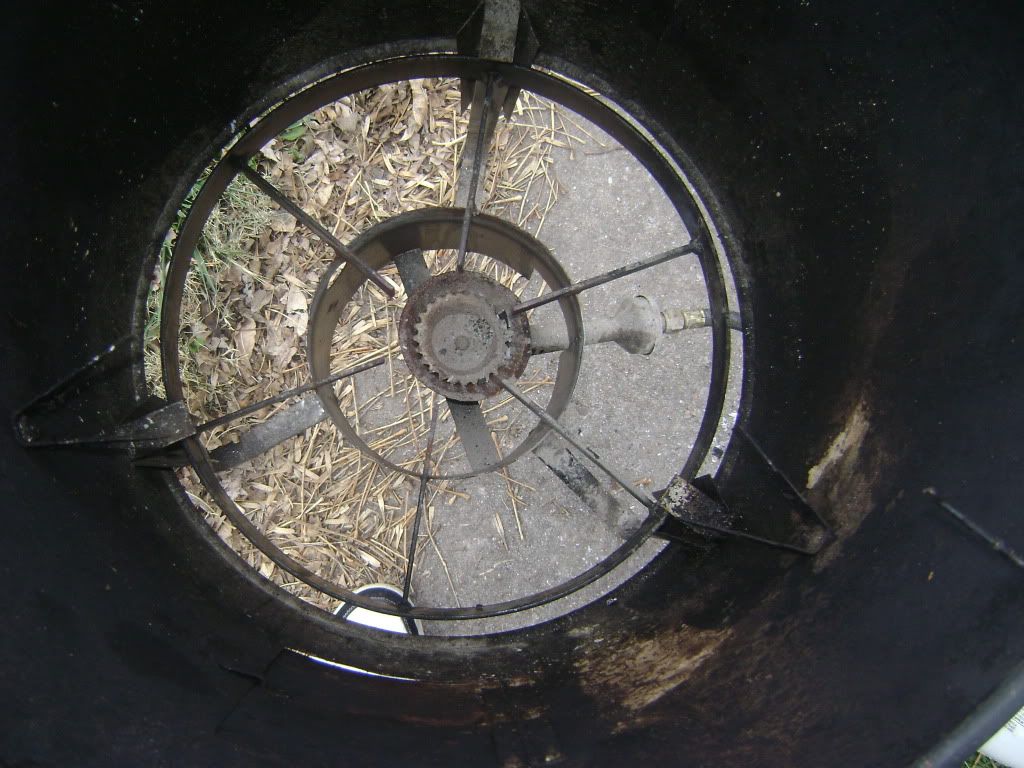 Inside the ECB Propane smoker...
Here it is with the firepan in place the the burner lit. After experimenting on some CSR's saturday I discovered placing the wood chips around the edge will produce a nice somke without igniting the wood.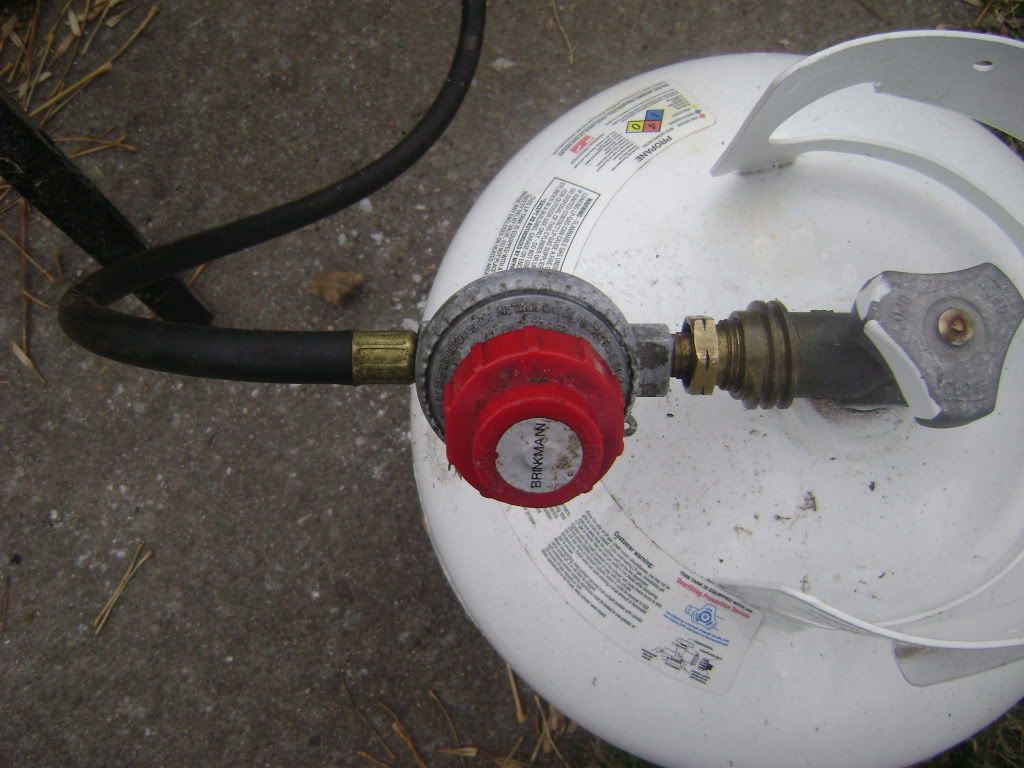 The rugulator that came with the propane cook allowes me to control the temp. I can make the flame small enough to produce little to no heat, incase i would like to cold smoke, and can increase the flames size enough the heat the ole ECB to close to 400* not that I would need to. On saturday I kept it 240 for 6 hours straight. the temp outside was about 35* and windy at times. even in the wind the temp only seemed to vary by 5-7*
Thanks to the individual that first posted on this subject. I am super excited to have a propane smoker. This thing works great. I love wood and charcoal smokes too, and the coolest part is that the ECB can be taken right back of the the gas cooker base and used with charcoal.
I am having to smoke a couple briskets for christmas lunch, thansk to this device I will ikely get some sleep and not have to stay up all night cooking the brisket.
LEt me know any feed back you all have...
Thanks,
Gavin