Had some company over on Saturday night for dinner and decided to try my hand at a few fatties. So, here's the Q-view and the ingredients.
The ingredients for my augratin potato fatty...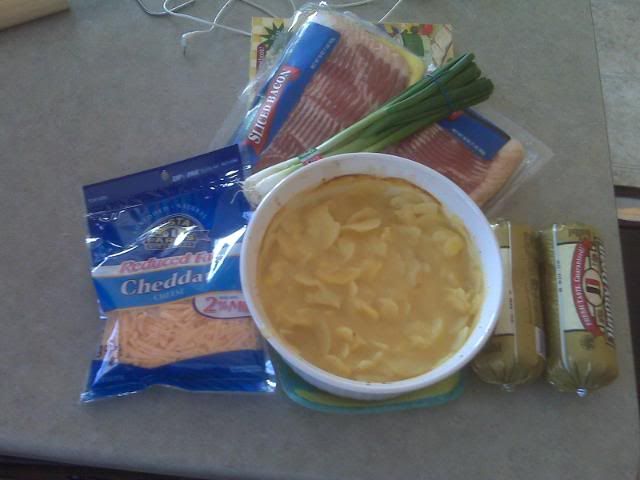 Flattened JD sausage...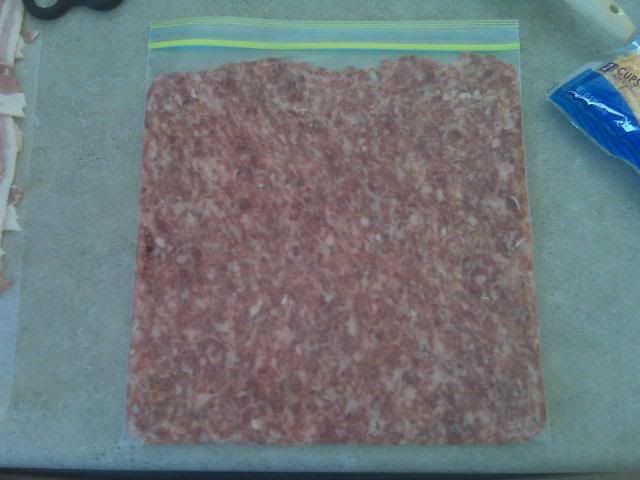 Obligatory bacon weave picture...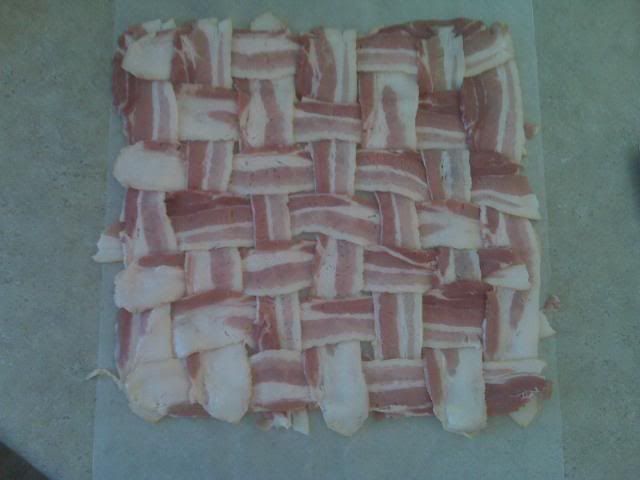 Filling...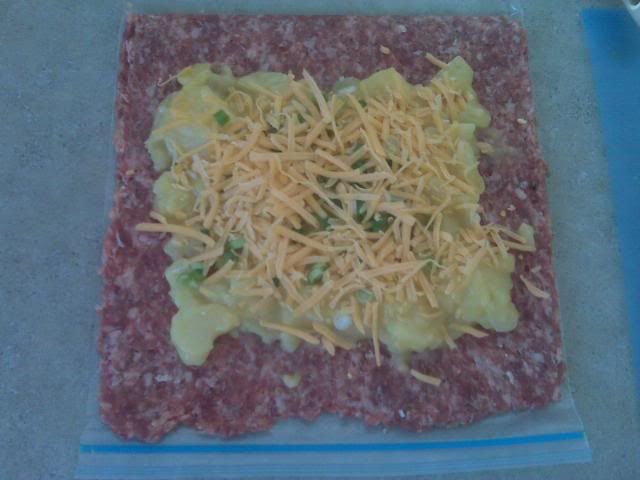 Rolled and ready to go into the smoker...forgive the blue plastic wrap, it's left over from holiday cookies...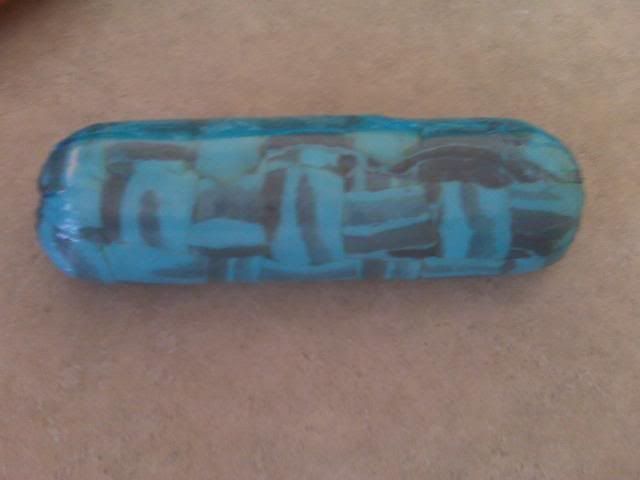 I made 2 of the same, smoked them for 4 hours at 250 deg. using Hickory. Trust me...they're in there...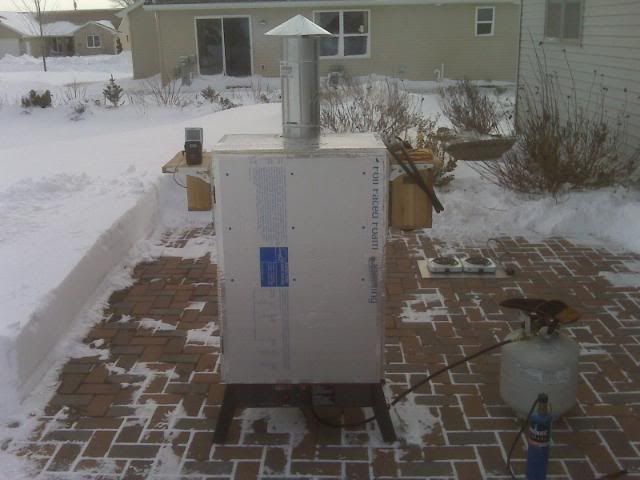 Finished product...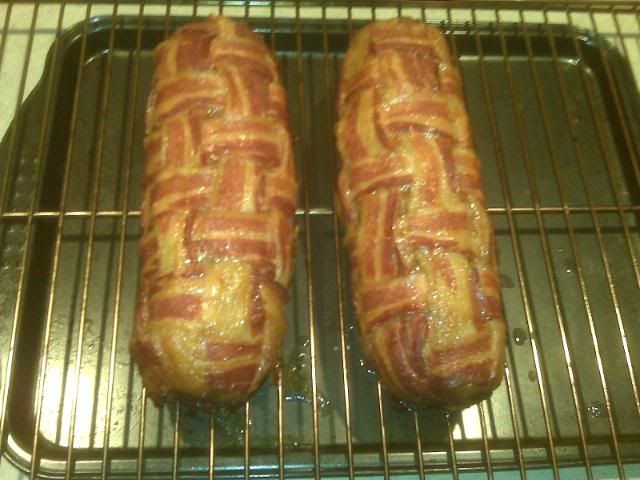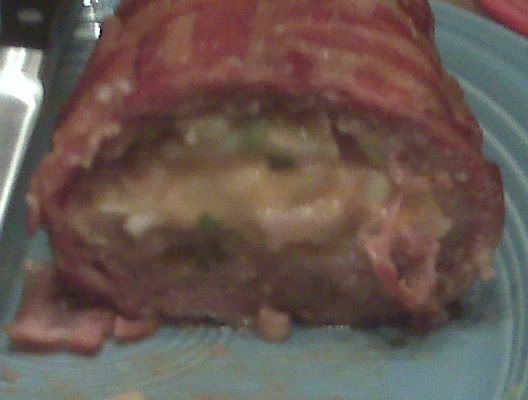 Sorry, for some blurry pictures, my cell camera isn't the best, but it's handy. We will
[FONT='Calibri','sans-serif']definitely[/font]
be making more of these. They were a huge hit and very easy to make. Thanks to everyone for the inspiration and knowledge!