It starts here.
Nice score.
I used this as a guidline but increased a few ingreients not by much though. I did double the recipe since I had 2+ pounds.
From Mortons web site.
http://www.mortonsalt.com/recipes/Re...l.aspx?RID=115
Ingredients
1 pound of ground beef
1 1/2 level teaspoons
Morton® Tender Quick® mix
or
Morton® Sugar Cure® (Plain) mix
1 teaspoon Morton® Table Salt
1/2 teaspoon mustard seeds
1/2 teaspoon freshly ground black pepper
1/2 teaspoon garlic powder
1 tbs + pepper corns
Added some water to rehydrate the spices.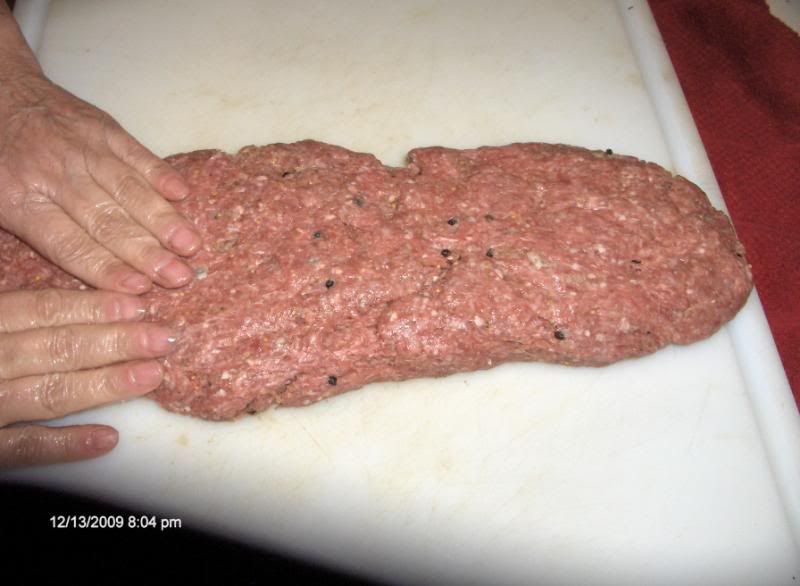 Carol was mixing and her hands were getting cold, I told her to run them under hot water.
Her finger tips were turning red. She is a good helper.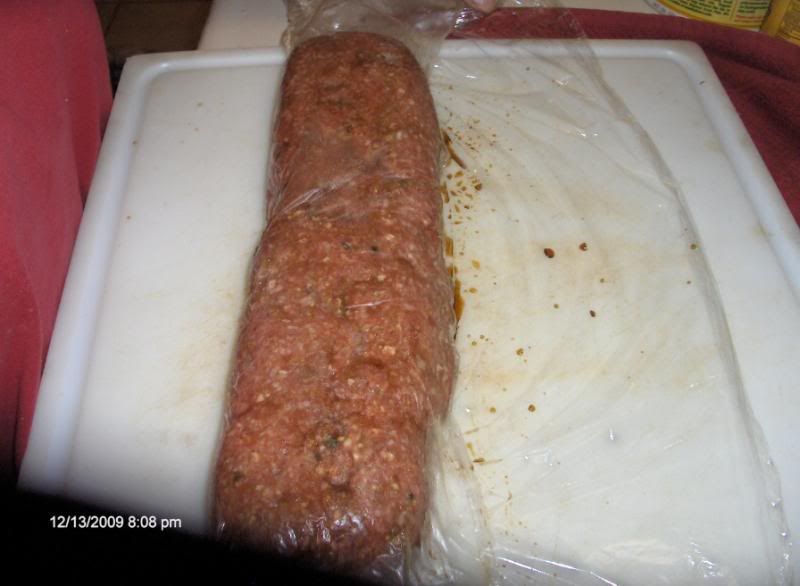 Put it in some film, of course I had to paint with Yoshida's.
Rolled very tightly and into the fridge for the cure.
I will smoke tomorrow and post the finish.
This makes for a nice Christmas gift and is cheap to make.
Thanks for looking.