Went to visit my butcher friend for some meat for my SIL in Utah for some Christmas present goodies.
They had bone in NY strip for $2.99 and Prime rib for $3.99. We were talking about the differences and he said "If you want I'll give you the prime for $2.99."
Holy crap I thought, didn't take more than a second to make up my mind
, so here was what I brought home.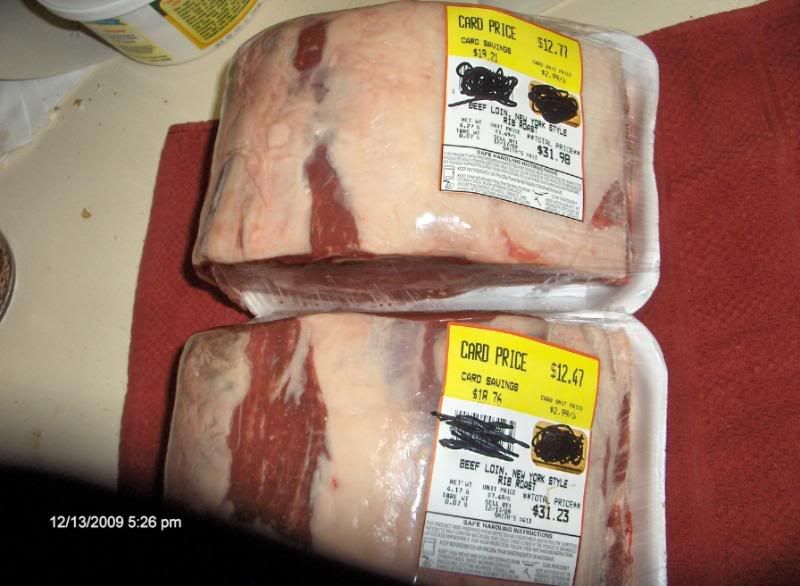 I saved more than I spent.
Excuse the messy counter with all the dog meds and other crap Carol was working on.
Nice marbeling. I hand picked the best two.
I first took one and went back and got one for our Christmas dinner.
I am going to make a salamie out of this.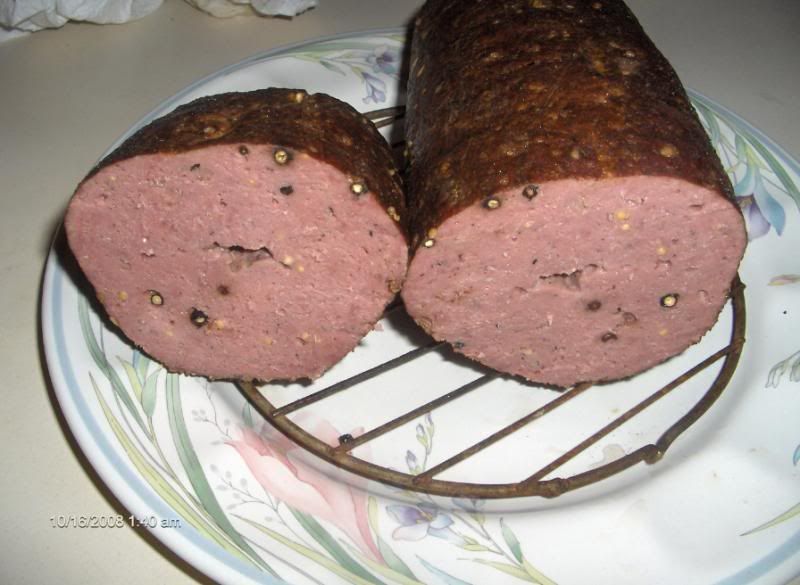 Here is one from last year.
I saved about 40 something dollars and spent less than 30.
I still have to get a butt tomorrow for pulled pork. She will be getting a prime rib, salamie, and pulled pork.