Well it's getting worse here at home. Instead of my wife planning dinner for her to cook, she's planning and buying the things that she wants me to smoke for dinner -every night-.
Wait a minute, actually, since I'm laid off and have plenty of time, that's sweet.
Here's my smoked pizza I did for tonight. It's almost turning into a specialty of mine. This time the we made the doe from scratch too. It turned out great!
I put the doe in the smoker for about 10-15 minutes before I add the toppings: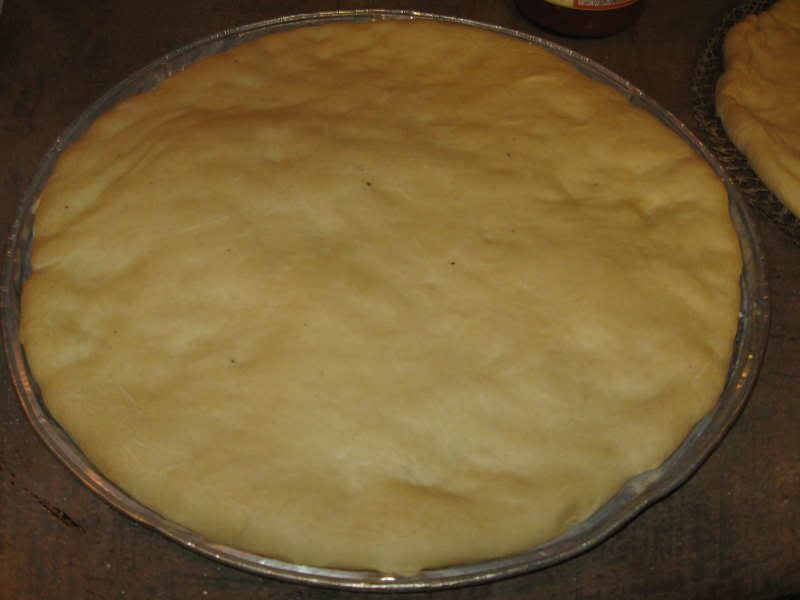 These two pizzas have Mozzarello and PepperJack cheeses, mushrooms, onions, bell pepper, sausage and black olives.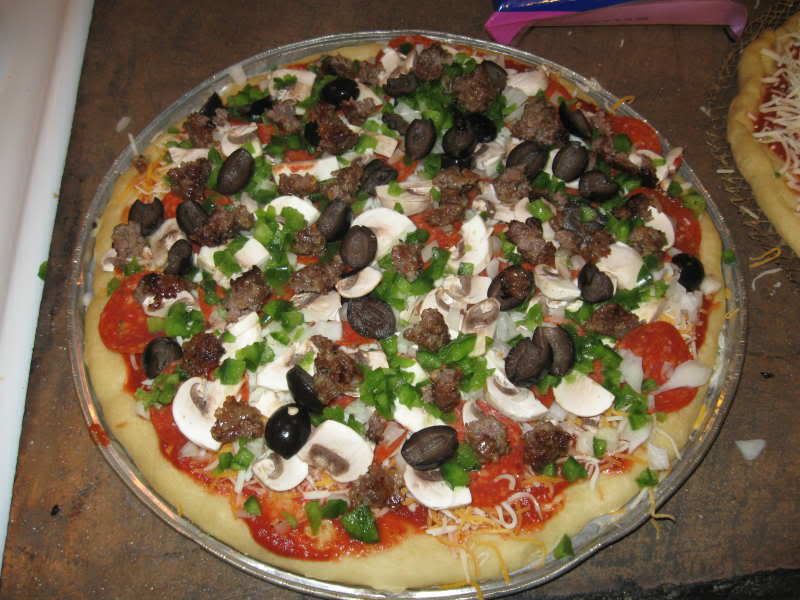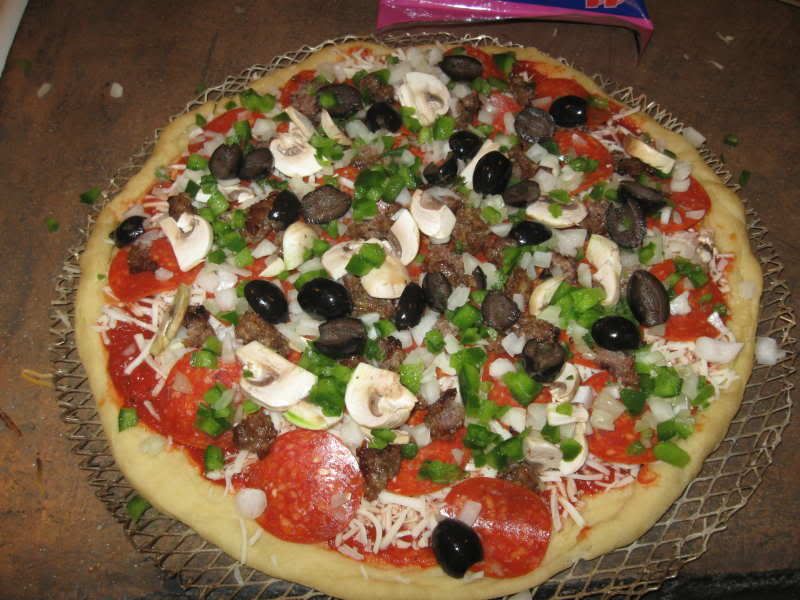 In the smoker: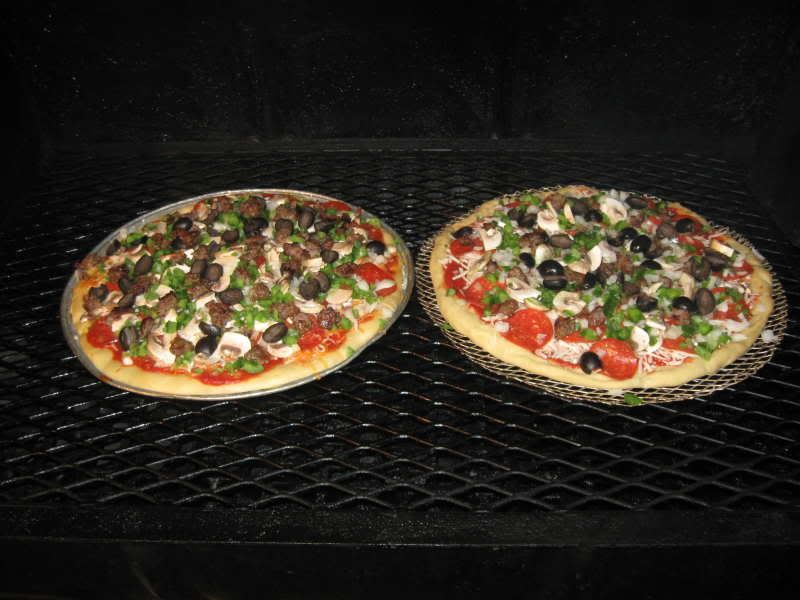 After an hour, done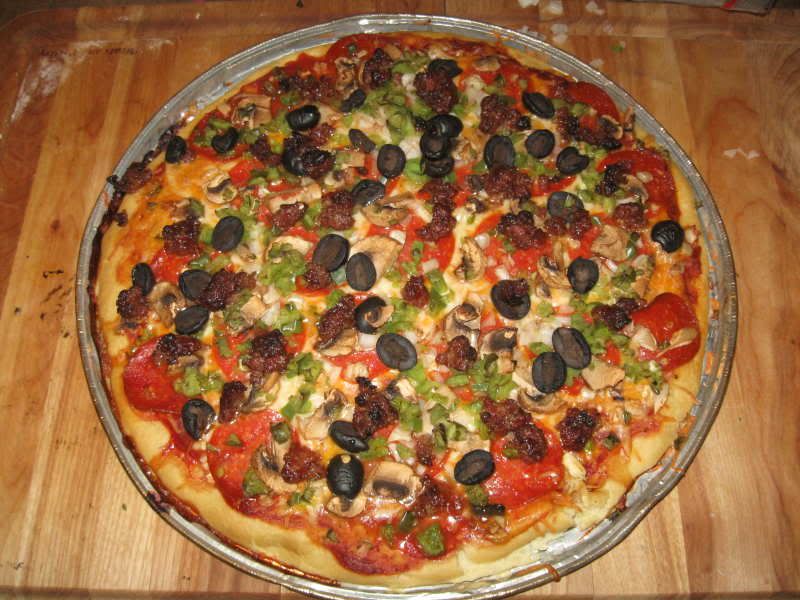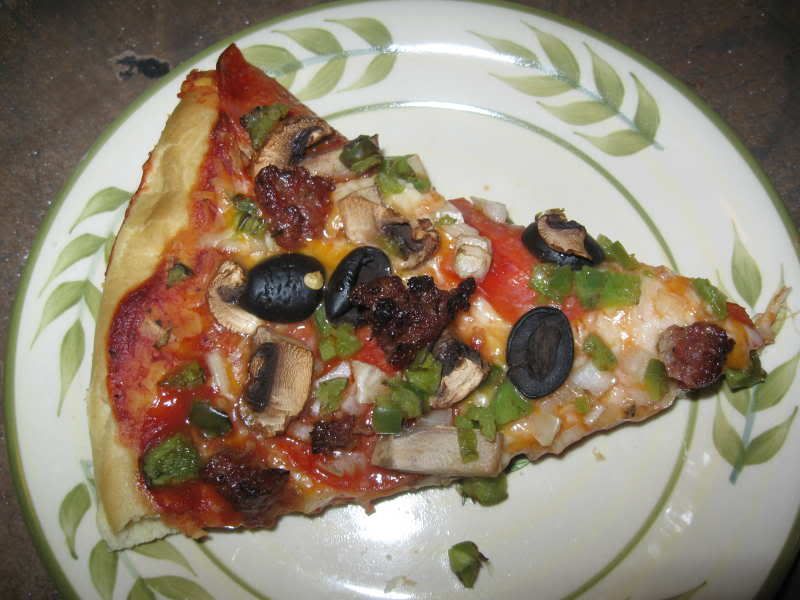 There it is.
--ray--