So, I was so busy last night with the party and the ABT's I couldn't help but to start drinkin and enjoy some good food so I am posting the final pics of the smoke today!
After 7 hours in the smoker and internal temp is 120 degrees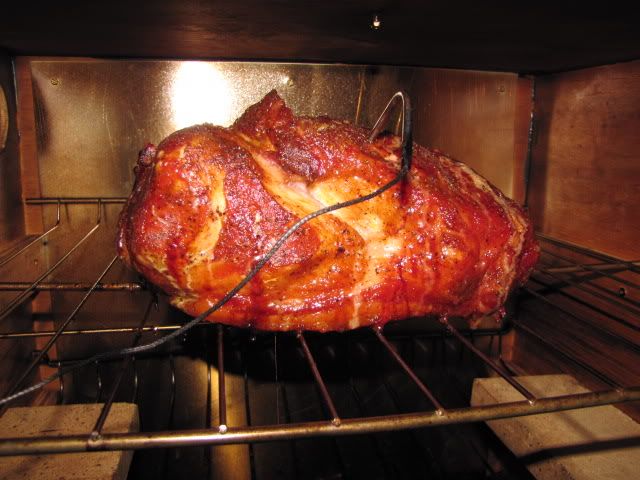 After 12 hours in the smoker and interal temp reached 165 degrees... Ready for the foil!
The final product after 15 hours total, 12 hours of cookin and 3 hours of restin! You can just see the heat still pouring off of the butt. The bone came out with ease and no effort at all, the butt just fell apart and now ready to eat!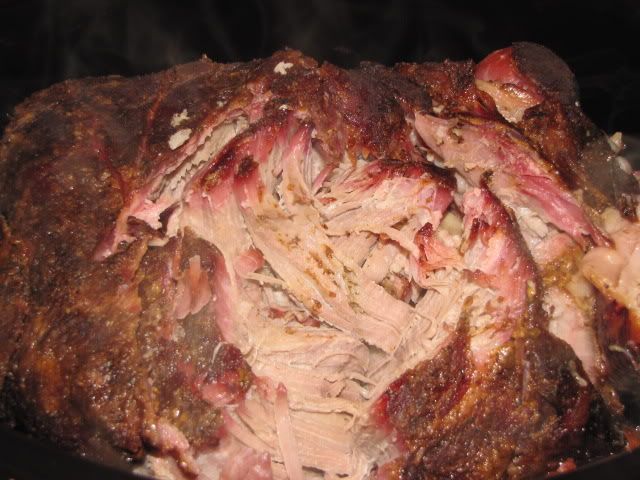 On to the ABT's and all the fixins minus the Chorizo that I had already fried up earlier to mix with the cream cheese!
Well, I was running a little behind and kind of in a hurry and forgot to snap a few pics of the ABT's before and after the smoke. I will tell you that they were a hit though! As soon as I brought them over the the party they were gone in less that 30 min. I made 45 ABT's boat style! For the pulled pork I also made a finnishing sauce, it went extremely well with the pulled pork sammies! In all it was well worth it getting up at 4:30AM to start the smokin adventure! Didn't get done smokin until almost 8:00PM! By midnight all of the pork was gone and people were still wanting more! I will say that I will be doing this again but, next time double the pork and double the ABT's! Thanks for lookin' and thank you all for all the tips, it made my smokin day a success!