Well, I've held out all week waiting for it warm up here in Western Colorado, and it just ain't gonna do it so I wanted to go with a relatively short smoke for tomorrow.
I pulled out four pork chops from our Thanksgiving butcher and MAN! they are even bigger than I remember them being - some good hogs this year.
Have them marinading in a mixture of two fresh squeezed oranges, some apple juice, some italian dressing, and one of my new favorites - sundried tomato dressing.
Will be a good test for my smoker - have never smoked in sub Zero weather with it yet.
Check out the size of these babies!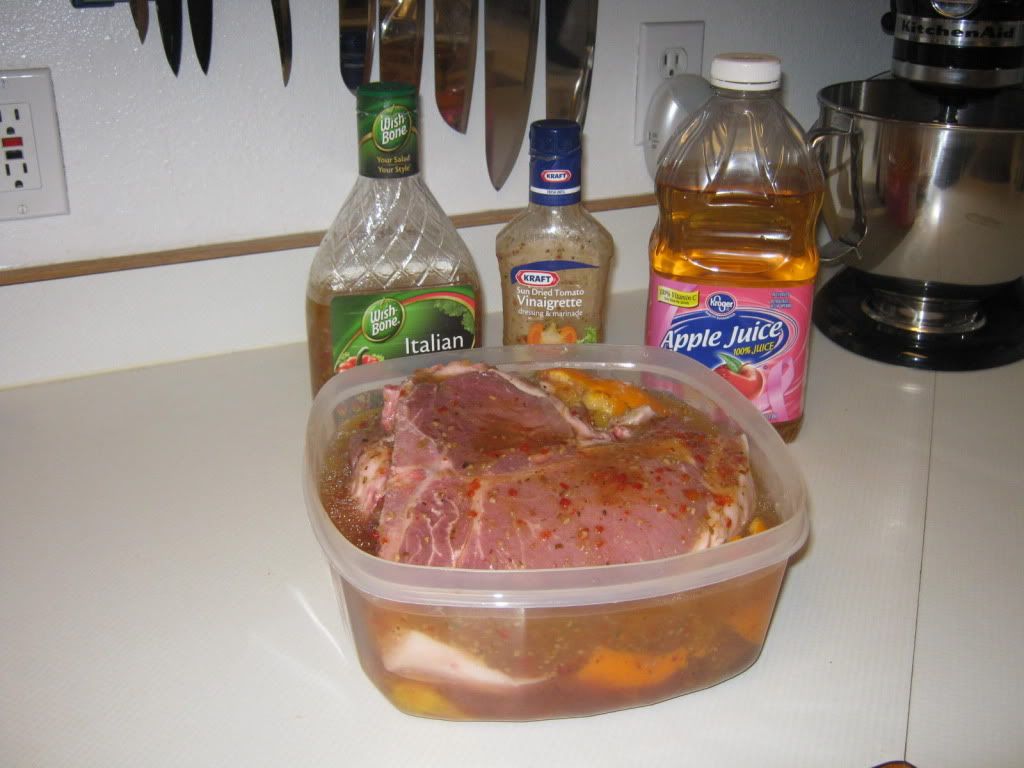 Will have the finished product tomorrow (may have grill marks on it before I'm finished!).
Thanks for checking out my Monster Chops
Tracey