This is my first fatty attempt. I dont have any pictures from the making but I think it turned out pretty good and everybody at work loved it. Now I have to bring one every Friday, but thats ok. I just used some hot breakfast sausage and sharp cheddar cheese for the stuffing.
After the Fatty was made.
After the rub went on.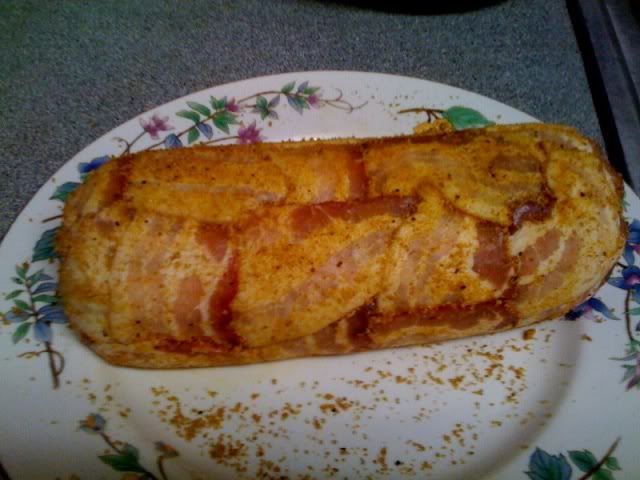 After the smoke and cutting, got to anxious to take a picture after it rested.
Thanks for looking.