Since Carol started her diet I was thinking she might enjoy some salmon with her salad.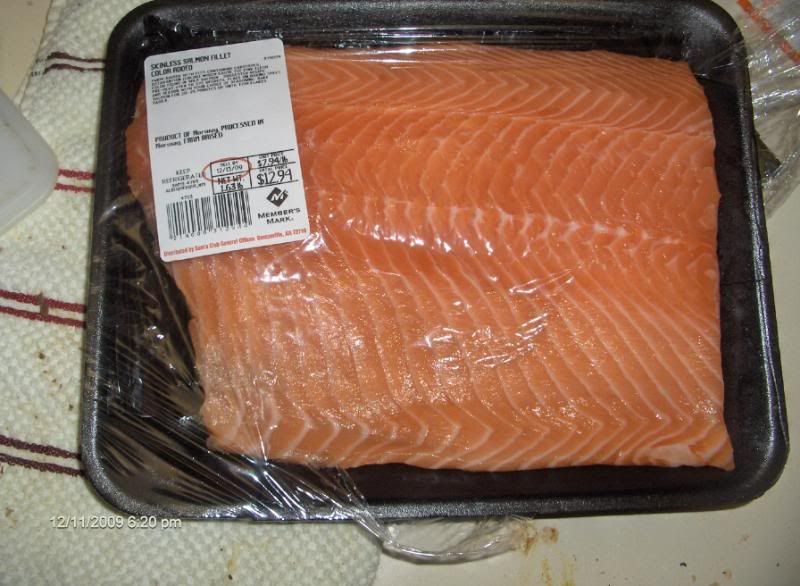 I had no idea it was so damned expensive. I could have gotten filet mignon for this price.
I rinsed it off and patted dry with paper towels.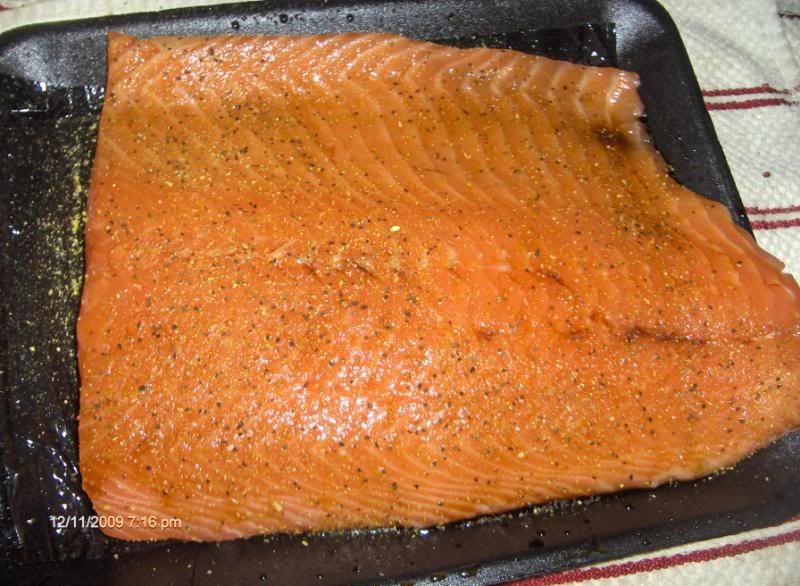 Rubbed with lemon pepper and Yoshidas.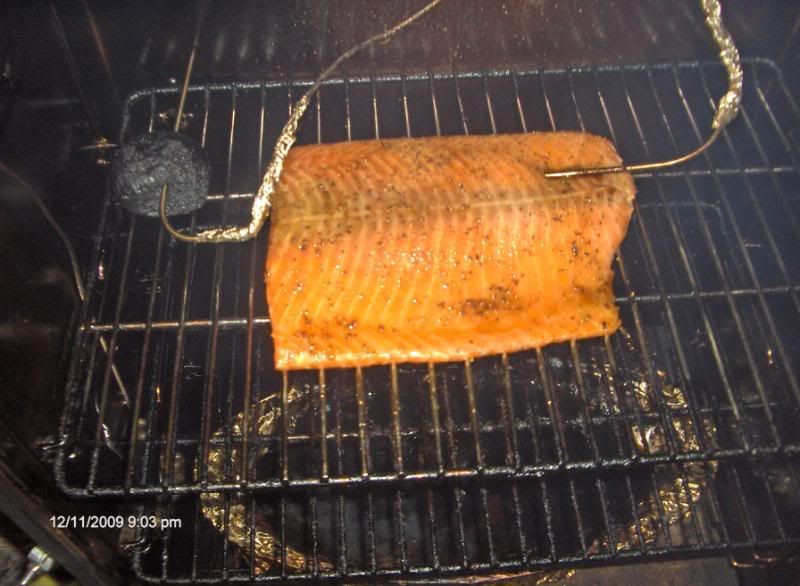 It's at 102' and the grate is 177'. I will jack temps up after a bit, as it is sweating now then spray with more Yoshidas.
Thanks for watching.