Ok, temp. outside is -6 below 0. You could say it's cold out!!!!!
Got my Traeger goin and holdin at 250 degrees, time to throw in the meat.
Ingrediants:
5 1/2 pounds of chuck
EVOO
Traeger beef shake (rub)
Hickory mixed with Onion wood
Here we go.....(the camera even said it was coooollllldddddd) lol
Chuckies oiled and rubbed...
Traeger outside...at 250*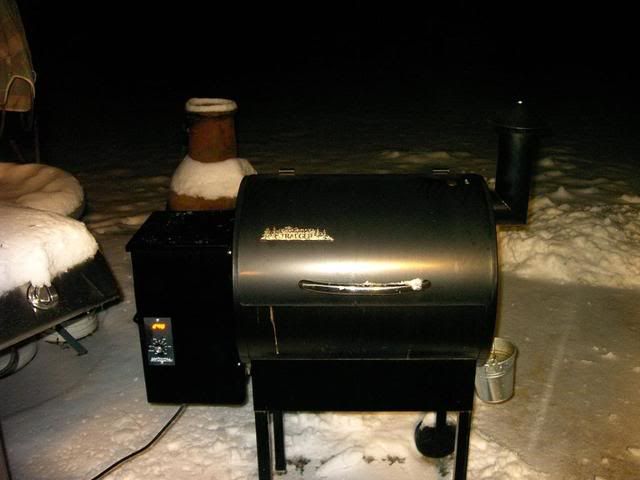 And the meat is on, let the thin blue smoke roll......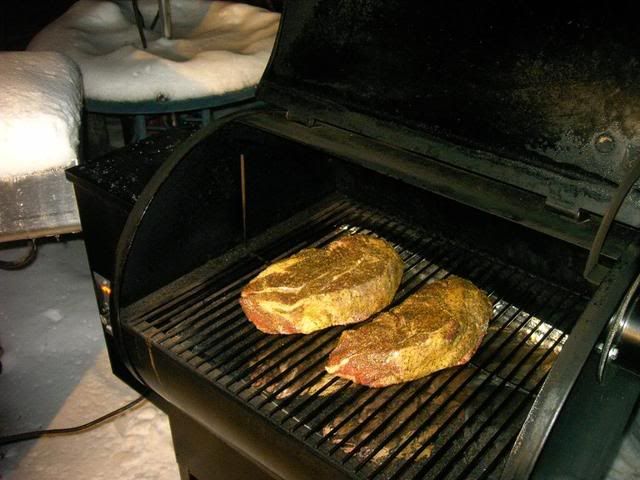 More pics of the process later.
Gonna pull it so finished pics probably won't be til tomorrow. I can't wait!!!