I was hungry again.. for more Tri. This time, I decided to marinate it overnight in a Tiger sauce rub with a little bit of Spaten beer.
Pulled it out of the fridge after 15 hours and lightly patted it dry, and rubbed it with my usual concoction. Threw it on the smoker at 230 for about 4 hours in the coldest weather i have ever smoked in! The high for the day was 4 degrees!!! After it hit 145, i pulled them inside and sliced them
.....I would like to take this opportunity to express my views on the debate of how you are "supposed" to cut your beef. I have read lately, a few comments that i do appreciate, and i will be putting this new found education to use next time i cook Tri tip. However.. I must defend myself. I am very proud of what i accomplish in my homemade smoker, and like to share with all of you pictures of said smokey goodness. I am still under the impression there is no wrong way to slice up your meat. As long as it gets cut into edible sized slices.... If there is a way to slice your meat that renders it inedible.. please let me know.
Now for the QVIEW!!!!!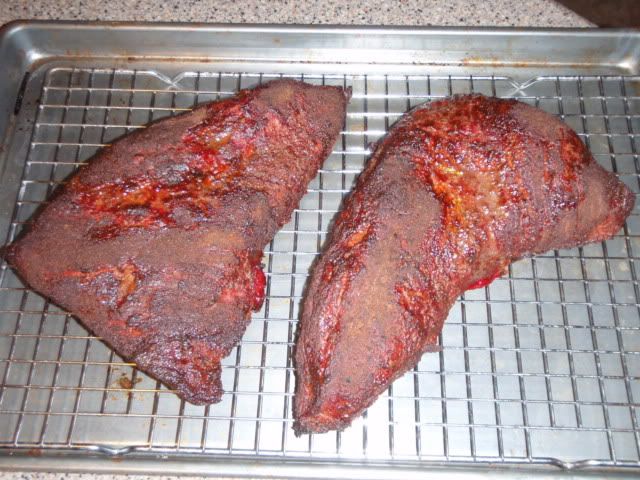 Fresh off the smoker!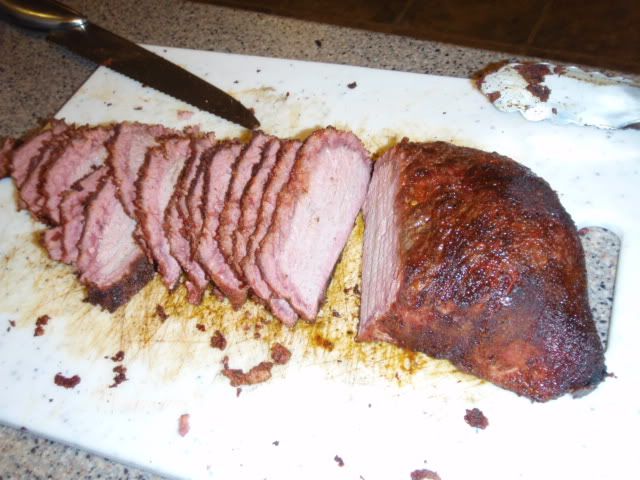 sliced inappropriately... But still quite edible!!!!
On a Kaiser, with cheddar cheese and bbq sauce. The dipping sauce that i made is a 50/50 mixture of tiger sauce and horseradish. Very delicious! I have leftovers!!! Who's hungry???!!!