Windy and cold on the bay today.Had a 6 pound butt from a twin pack that i made sausage with the better half....
Injected her last night with 1 cup apricot nectar juice,worchestishire,small amount salt.1/2 cup water..3 types of my dehydrated pepper powders.(Ancho,mirasol,chimayo)
She held 1 pound of injection after weighing.
Rubbed with mainly my paprika and 3 other pepper powders,plus small amount garlic,celery,onion salts and small amount cane sugar etc...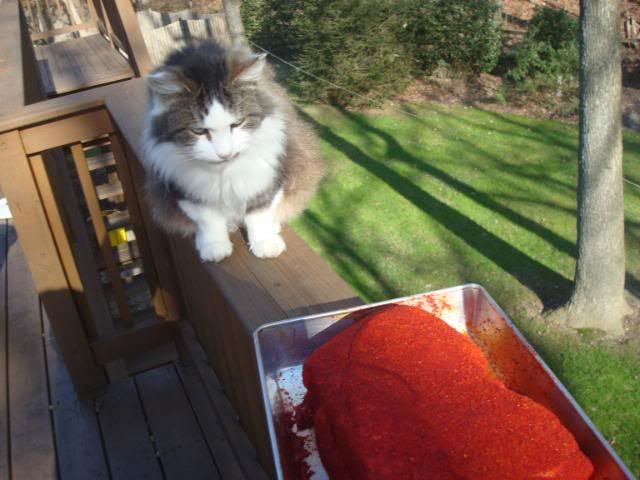 The water pan fixins
Order of Billowing White Smoke is dissapating...Using a chunk cherry,pecan,apple and red oak
Christmas tree is happy.Bout a 8 footer this year....
Putting the meat on once the TBS is pumping...5 minutes or so...
Taking the Butt to 180 degree unfoiled and then the experimentation begins....