So I had an urge to get some ribs done but the spares were still frozen solid. These country ribs were like $6.00. I didn't care though, I just wanted some pork!!!
I never got a picture of them just rubbed down but here they are going on the smoker...
I was using a new camera and the pic came out darken then desired. Sorry about that.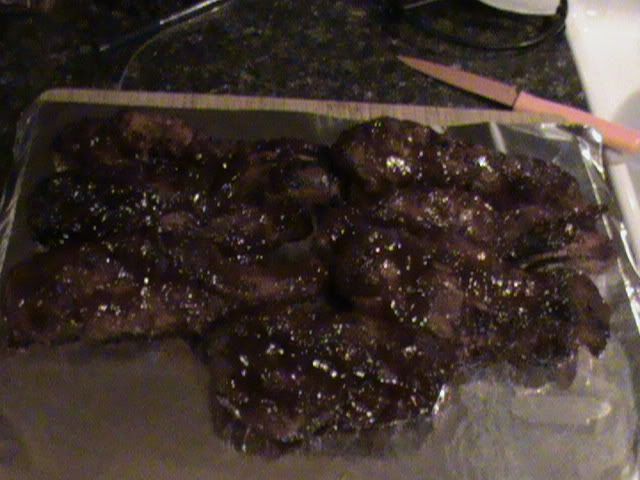 I guess everyone wants some of these!