Back in early October I took a trip to upstate NY to get y fair share of King Salmon from the Salmon River. I came home with more fish then I know what to do with! My buddy's father took a trip up there a few weeks after I did and was not as lucky as I was. So needless to say my buddy did not get any fish from him old man this year. So it being the holiday season I told him I would smoke him some Salmon. It is really a win-win for the both of us!
I made a few different flavors for him. One I did naked, the next was a garlic & herb seasoning, and then finally a Cajun seasoning. (sent to me from cajun smoke)
I cleaned the fillets and seasoned them...
Threw them on the GOSM using hickory chunks...
Then they came off... A bit of advice for this. Try and spray a non stick coating on the rack otherwise you will get salmon chunks rather then fillets when they are finished...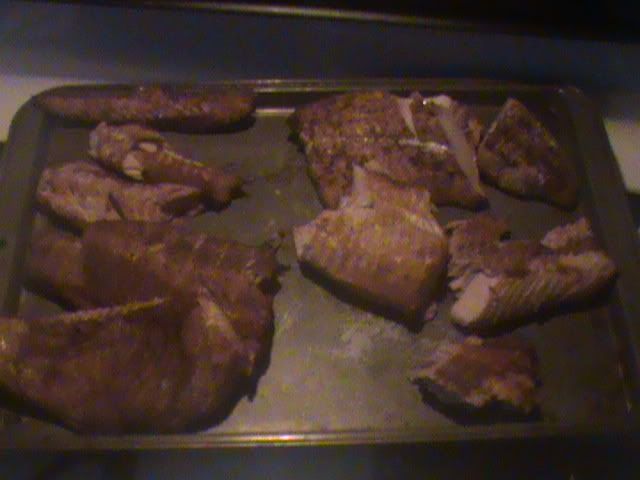 Of course it was not all for him! The wife snuck a few pieces here and there too.