Testing a few more recipes with this stuff. For reference, the fed starter went to bed yesterday looking like this:
By noon today, it had grown in the cold refrigerator to this: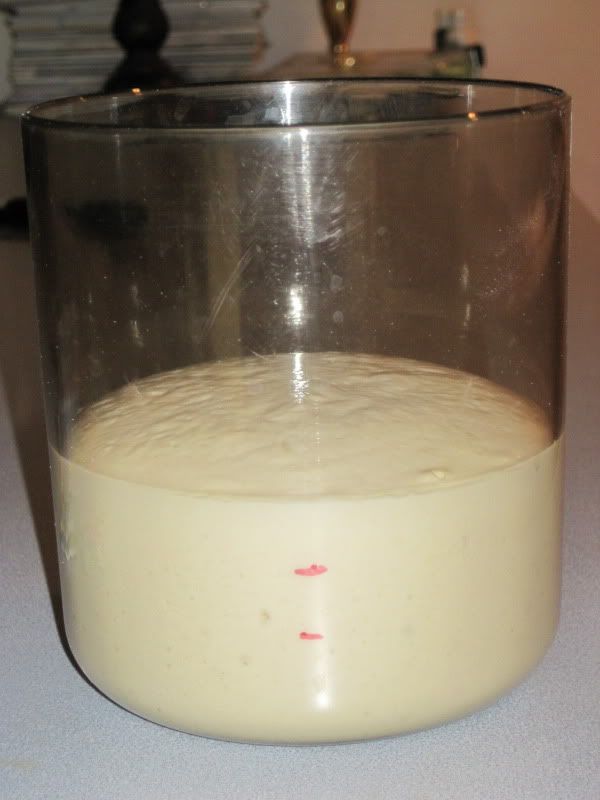 Not much experience with this form of livestock, but it seems to me to be chugging along as well as could be expected.
English muffins started the night before with a sponge mix of 1 part starter, 1 part milk and 2 parts flour and let it work overnight. This morning, it got an extra 1 part of flour, along with some salt, sugar and baking soda. Worked it a bit, then rolled it out, cut out the muffins and let them rise for a couple hours. Then on to an ungreased skillet to toast:
Toasted them for 20 minutes.....5 minutes a side and flipped over twice:
End product:
I suspect one of these may see duty as a part of a sausage, egg and cheese muffin in the morning.