Some of you know I have been planing to try my first roast beef...Today is the day! Its 7:30 am cold frosty morning here in northwest Ohio. Below 32* because my thermo was reading "Lo" when I turned it on.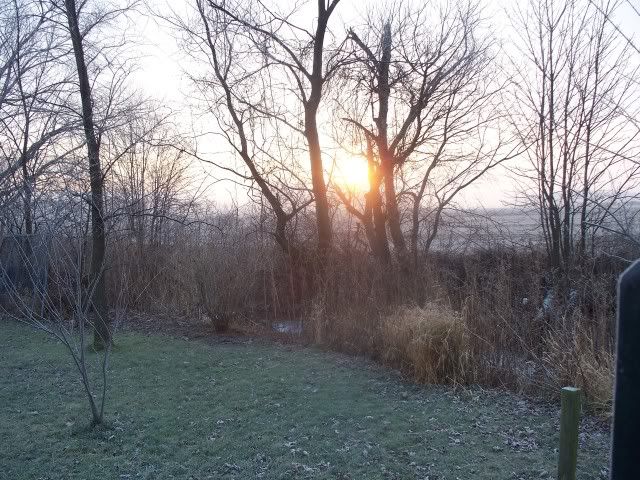 After I got my big smoker going(I haven't come up with a name yet)
I put some Pecan wood chunks; that I got from Pinneywoods in an exchange, on the hot plate in the smokn' keg. Thanks Jerry!
Everything is set,temp is rising nicely,thin blue is smelling wonderful
A couple days ago at work I trimmed a whole top round and rubbed it with Au Jus seasoning packets.After trimming it weighed 10.71 pounds.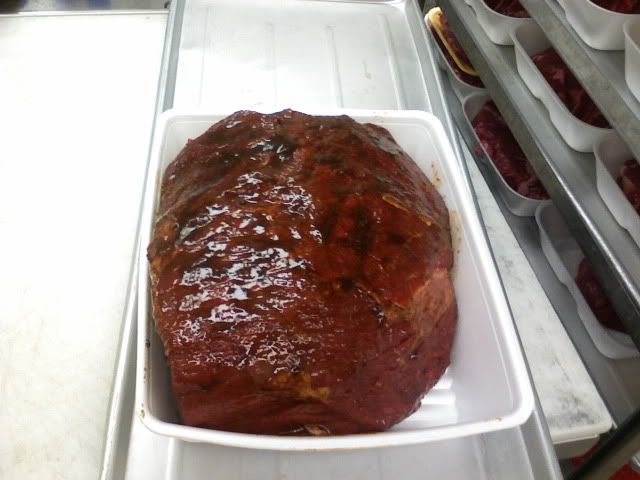 Today I am going to inject it with more AuJus that I tried the other day on some chuck tender sammies.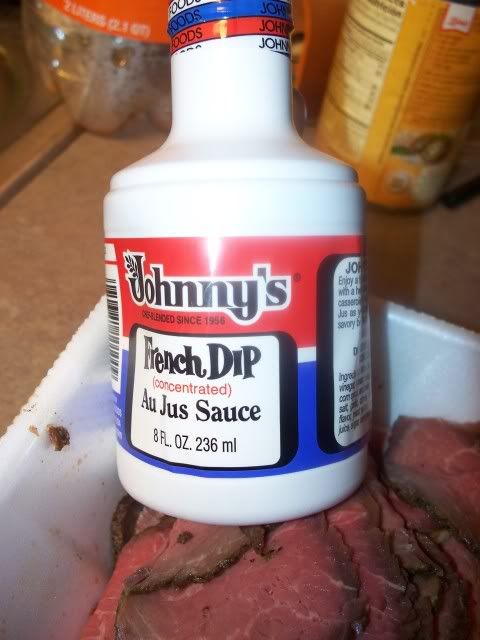 After the injecting!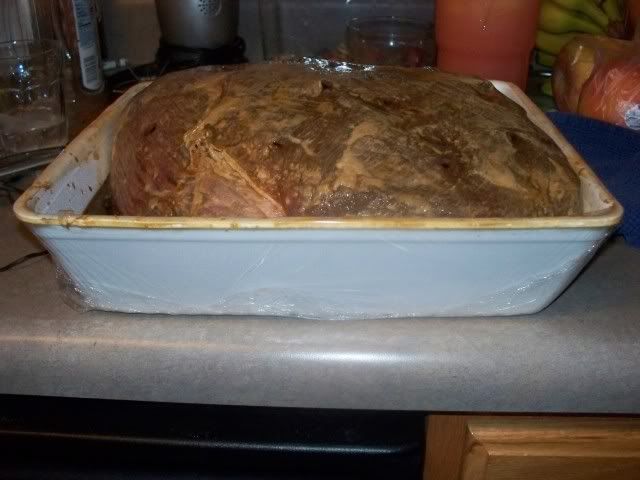 Into the smoker it goes @ 230* . 1st 2 hours with smoke...last 2-3 hours @250* with no smoke.
Well thats the plan anyways!
Later SOB