A Sam's Club rotisserie I picked up today. They are pre brined and rubbed. I added some Ultimate Tailgate rub from Paul.
I usually just do them the way they are but thought I would spritz a few times while smoking and see what effect it has on the skin if any.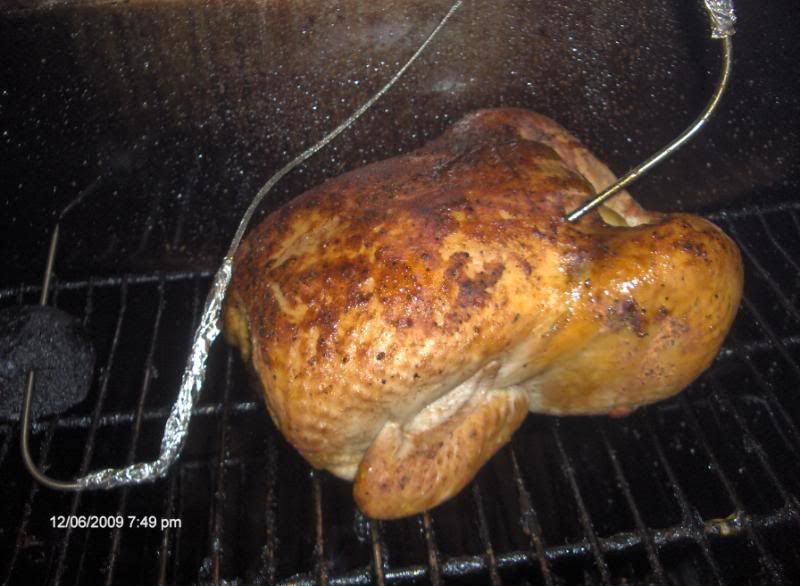 Here it is at 130' after about 2 hours.
More later.