This is a
fattie
I smoked a couple day's after thanksgiving, I just havent found time to post untill now.
I have always had tons of left overs each year after the holiday this year we put them to good use. This fattie is stuffed with leftover stuffing. I recooked the stuffing to dry it out a bit knowing it would absorb more juices. It also has some green bean casserole, broccoli and cheese casserole, and some leftover turkey. It is all rolled up in some ground turkey prepared I as typically prepare meatloaf.
I also threw on a few eggs so that we could have some deviled eggs.
Here is the
Q-view
:
The eggs on top come form our chickens, the ones on bottom are store bought. Notice that some on top are brown and some are blue... Thats right, some of our chickens lay blue and green eggs.
eggs are done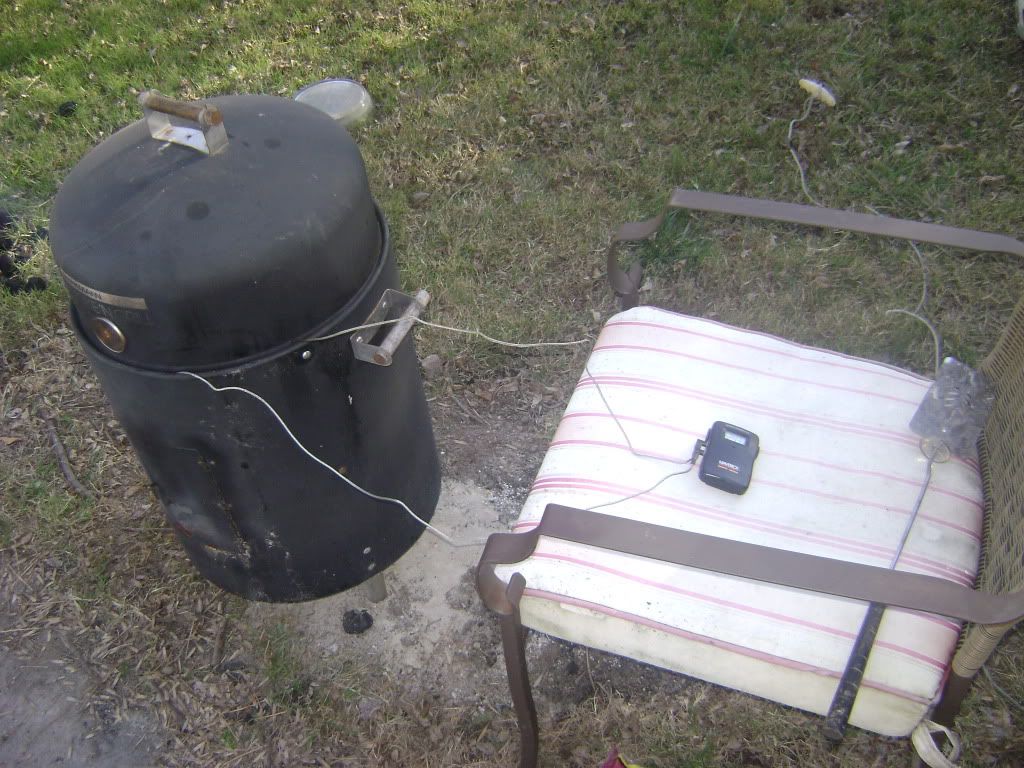 using the ole' ECB
Pulling the Fattie off @ 175*
Here it is sliced
Plated and ready to eat.
Thanks for checking it out...