Never try a new product when yer tired, sore and cranky....
Ok, so I went thru hell today but I won't get into that. I bought a whole chicken from Sams the other day and had to get it cooked before it went bad. So I figured I would try out my new MES, big mistake!!!! Not sure how this thing reacts yet so I'm losing my mind. Opened the door to insert the probe and the temp. droped to 170. Smoker temp. is now at 203, the bird is at 145. I'm ready to open up my .454 Casull on this thing!!!
I know, I know, patience. Right now I have very little to none.
By the way, do ya get heavy white smoke every time ya add more chips to this smoker?????
Here's some pics.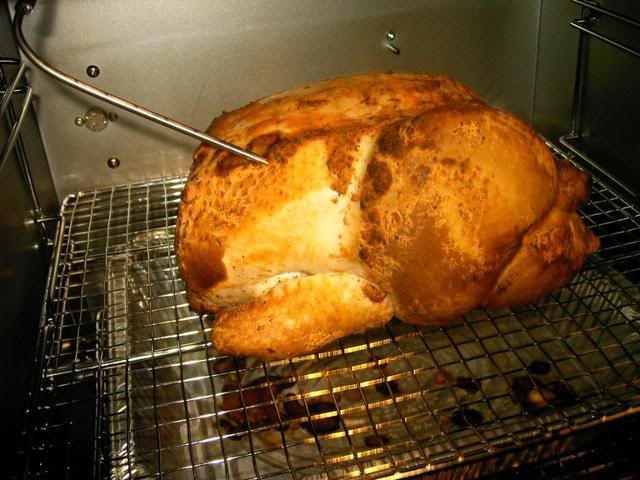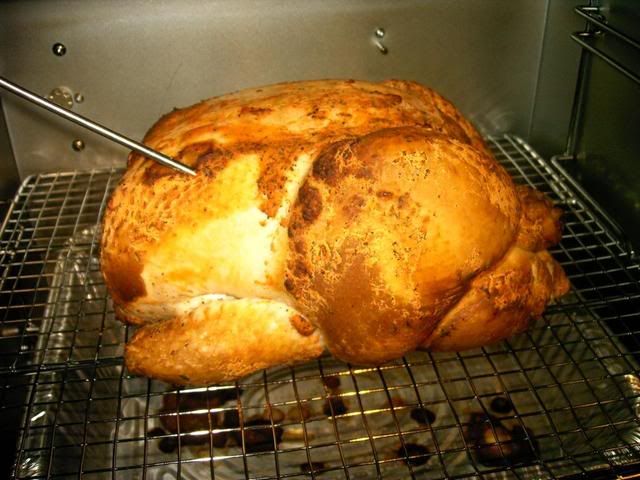 Camera ain't workin to great either....Grrrrrrrr!!!!!!!