Well this has been a long awaited project for me, so I wanted to share. I started this project last Sunday by dry curing 38lbs of pork belly with the basic dry cure that Cowgirl uses:
1T TQ/lb
1t brown sugar/lb
1T black pepper/bacon
1t red pepper/bacon
Turned and massaged daily as recommended by Bearcarver,
Also brined one whole pork loin for Canadian Bacon, using the Tender Quick directions of one cup TQ to four cups water. Ended up using two batches (8 cups) to get the loins covered. I added the following to the brine:
1 whole onion sliced
1T minced garlic
1T black peper
Wanted to go for the plain Jane on first one.
Here's how it went:
Rolls?! (Well I baked them for the company X-mas party last night, and thought what the heck!)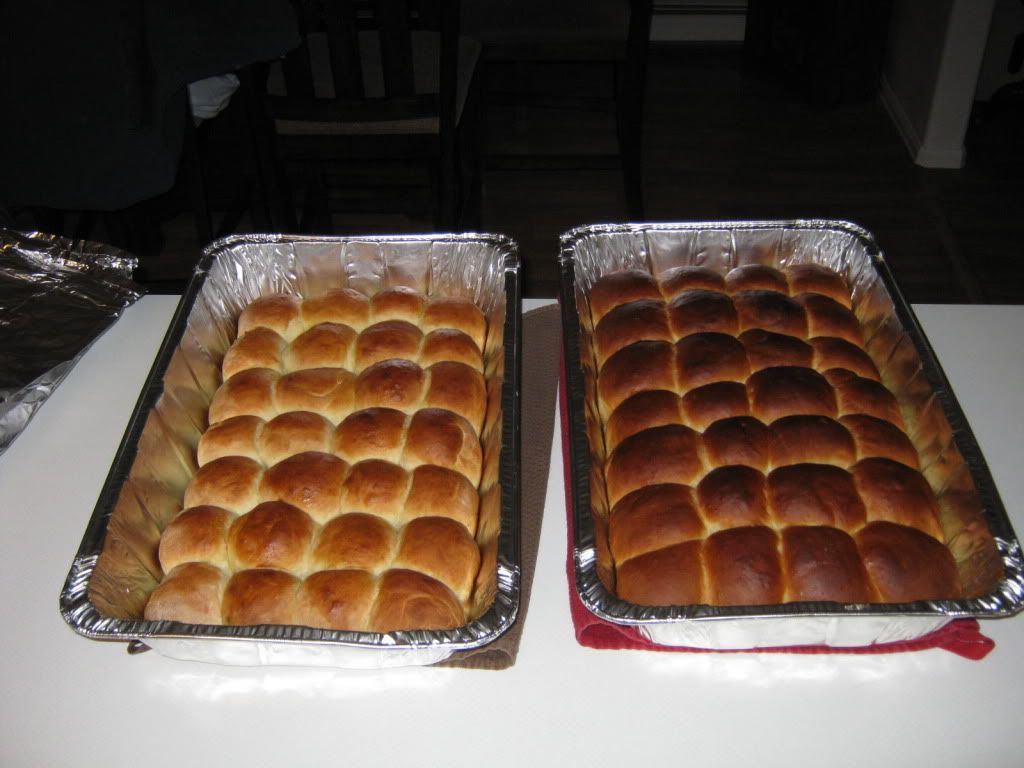 On to the post..!
Here is the CB and bellies after I pulled them from the fridge this morning
CB washed and ready for a 2 hour soak in cold water. I put them back in the pot I was using, and back into the fridge. I found that the spray hose on the faucet worked great for removing the brine and spices - much better than trying to rub off by hand, or with the (once) white bristle brush the Mrs.'s had...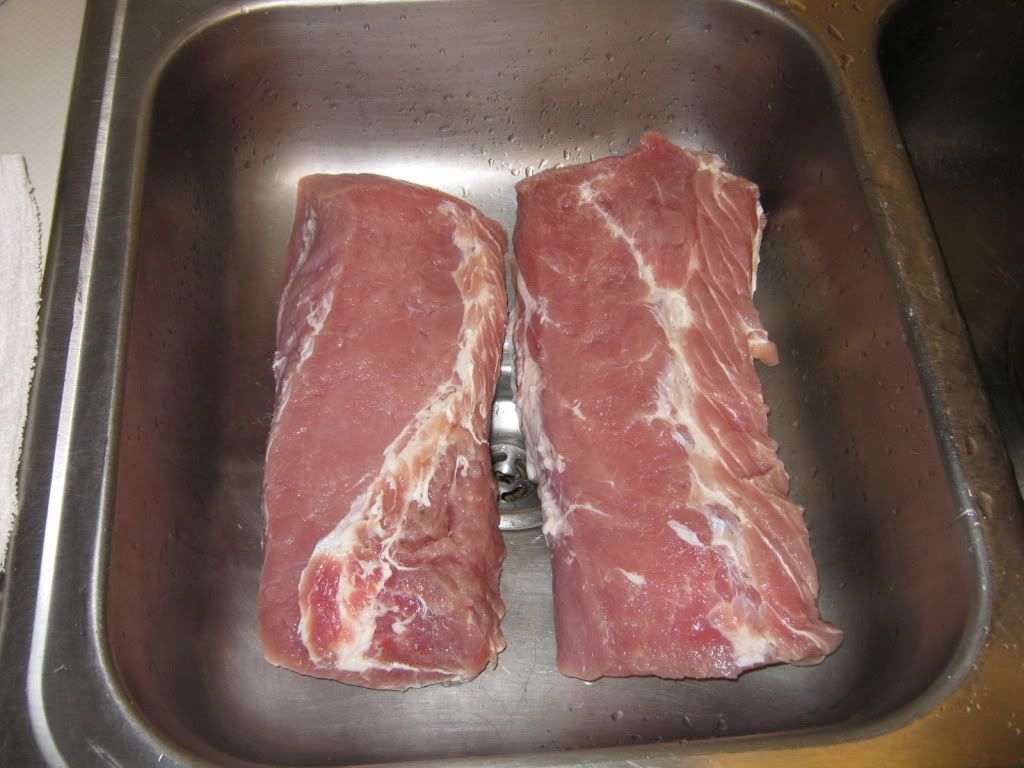 Bacon after the same rinsing method above
How do you soak 38lbs of pork belly? - There's how I did it!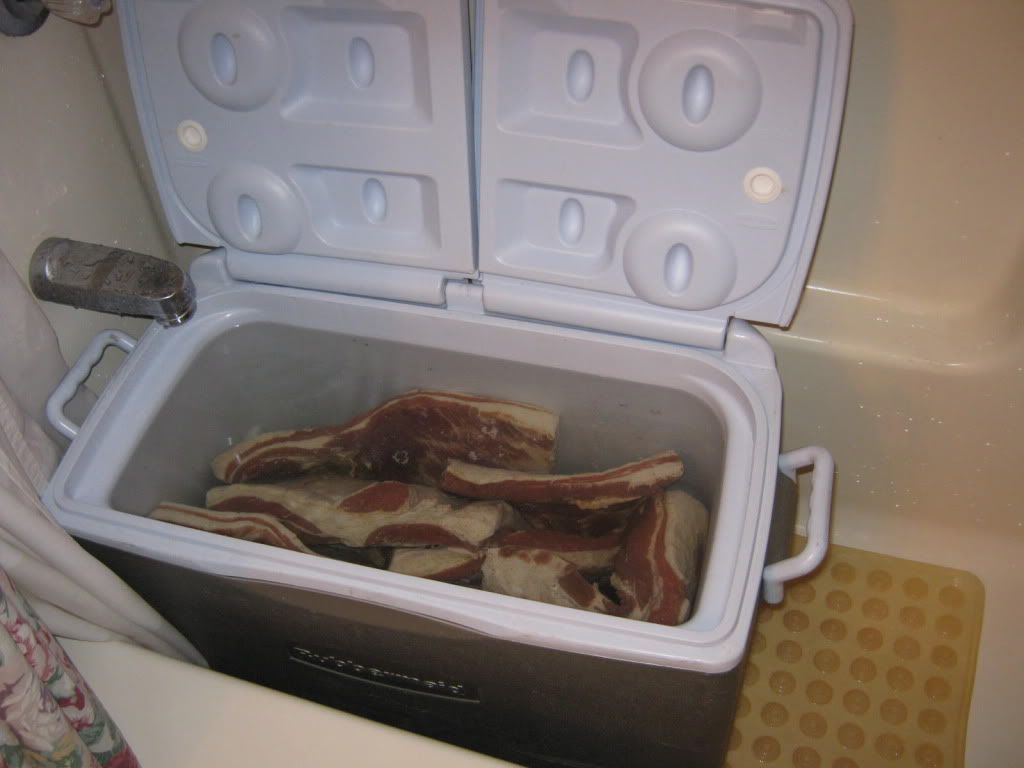 Before that, I had to slice off a few and just taste - not too bad overall, but the soak definitely was needed.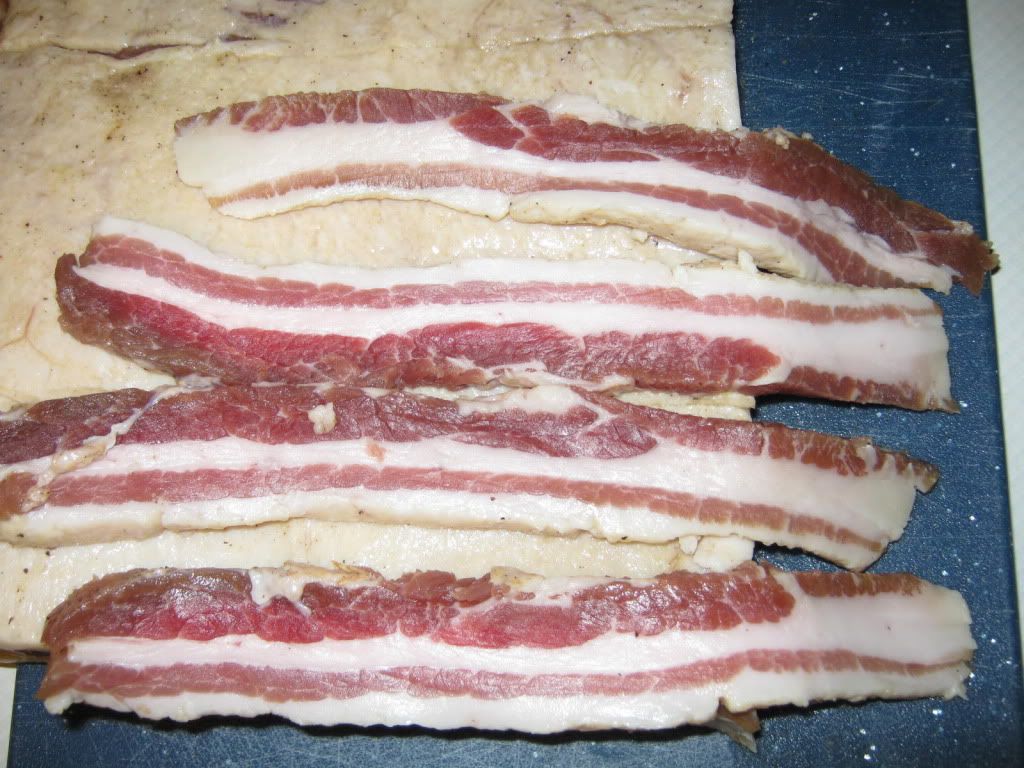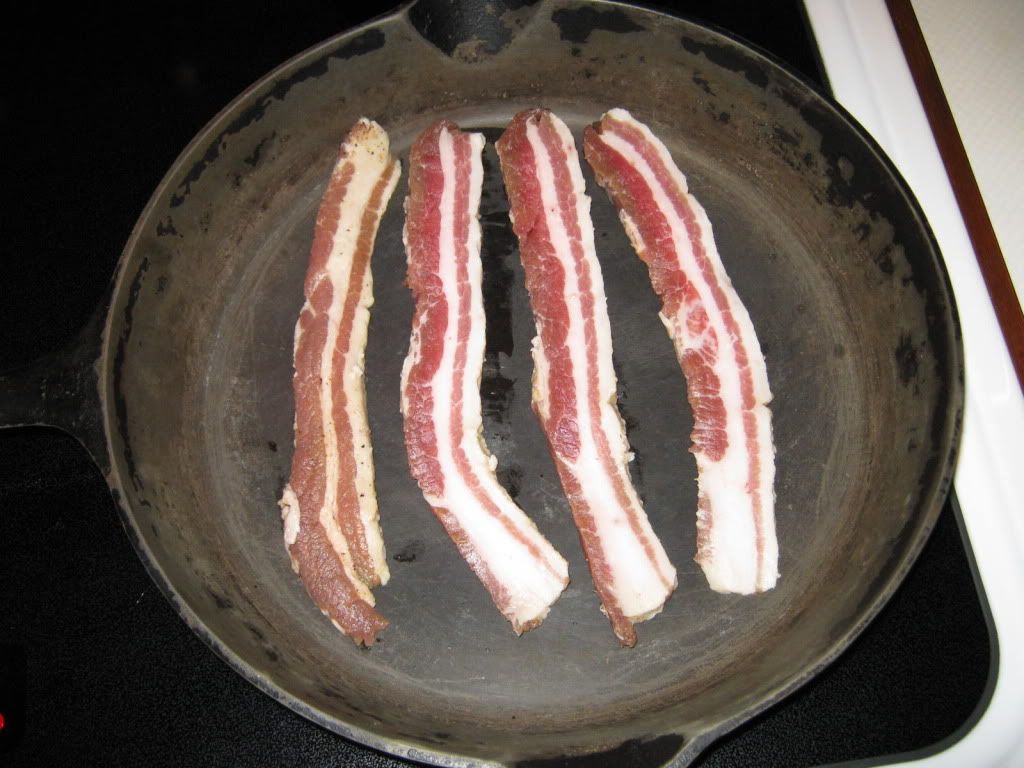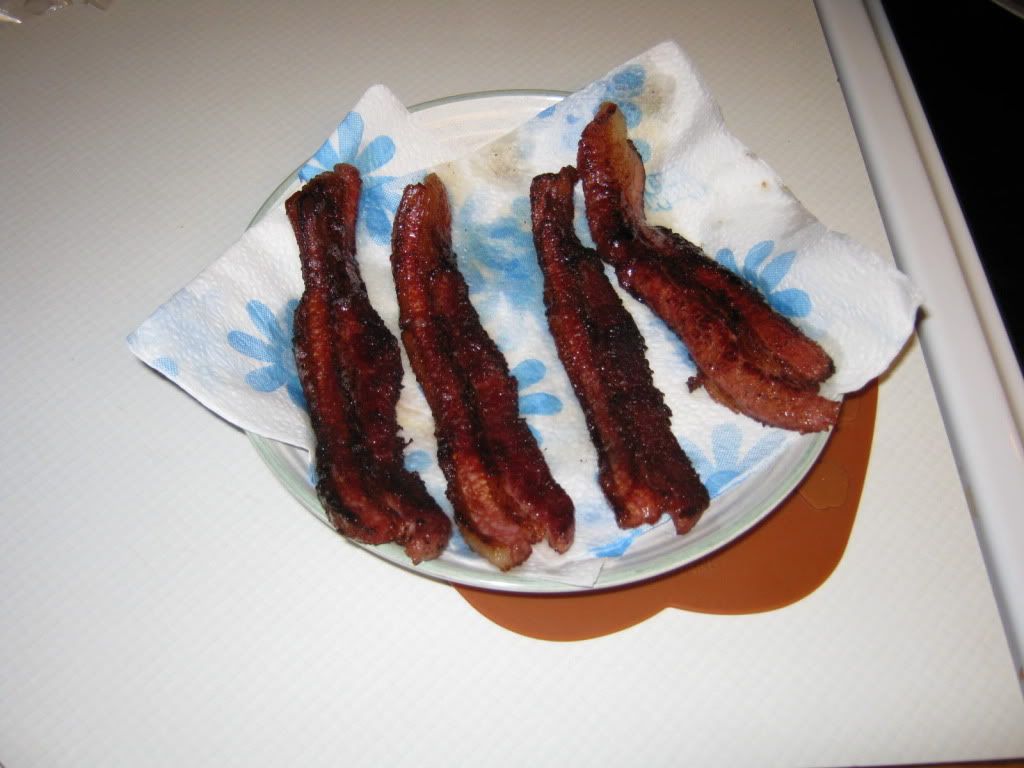 After a 1 1/2 hour soak on the bellies, and a two hour soak on the CB, I patted dry and hung in the smoker. Why the light? Cuz I didn't have a heat lamp! Don't know what the actual temp was in Fruita, but Bassman had 6 in Grand Junction. The temp shown on my smoker was after the light hung in there for about 10 minutes.
I let them just hang out for four hours.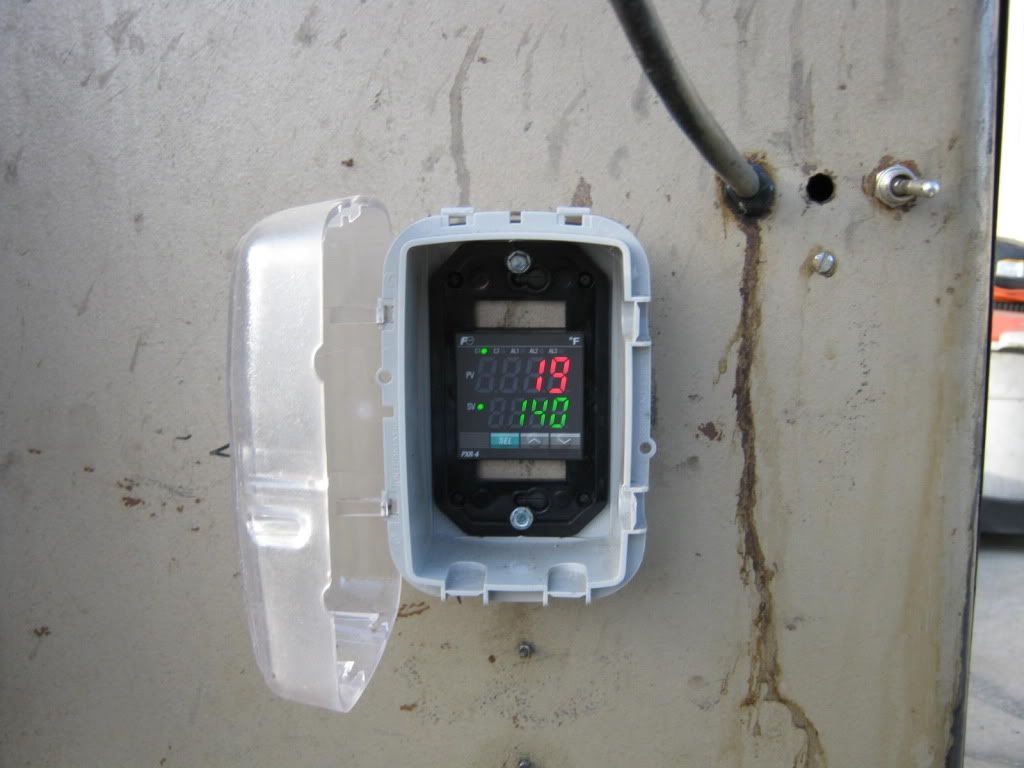 After they hung, I pulled them, started my smoker and let it heat up, then rubbed three of the bellies with Blackstrap Molases, and just lightly dusted the other three with black pepper. I left the CB plain. Here they are hanging - Molases on the left. That's my old neighbor who grew up in a butcher shop and had to come supervise my project.
Set the smoker to 140 and let'er go. I'm going for an 8 hour smoke with a mix of Hickory/Apple/Oak. I'll share the final product tomorrow.
I'm using real live bacon hooks that I ordered from Butcher and Packer. Very reasonable (I thought) ~ $5, SS, and I hope to try and wear them out!
Thanks for checking out my bacon project.
Tracey