Unlike many of you lucky people I did not smoke a turkey this Thanksgiving, I did smoke one a few days later though.
I did a turkey breast injected and rubbed with cajun butter mixture and a boneless turkey breast injected with honey, salt, pepper and poultry seasoning. The honey one was going to my Mothers with some of my pastrami for sandwiches.
Cajun butter turkey breast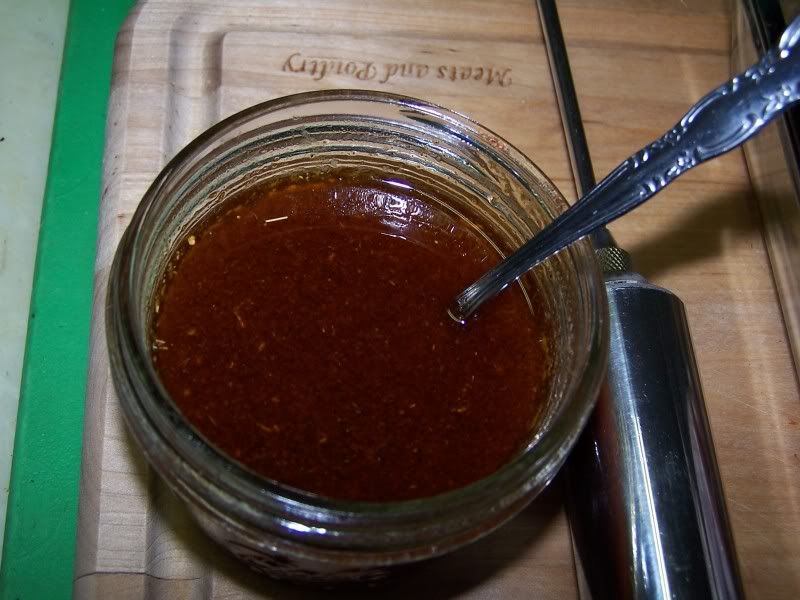 The butter was oozing out of the holes I made in the bottom of the breast so i tried to plug it with black peppercorns, what I got was a creepy looking demon catfish...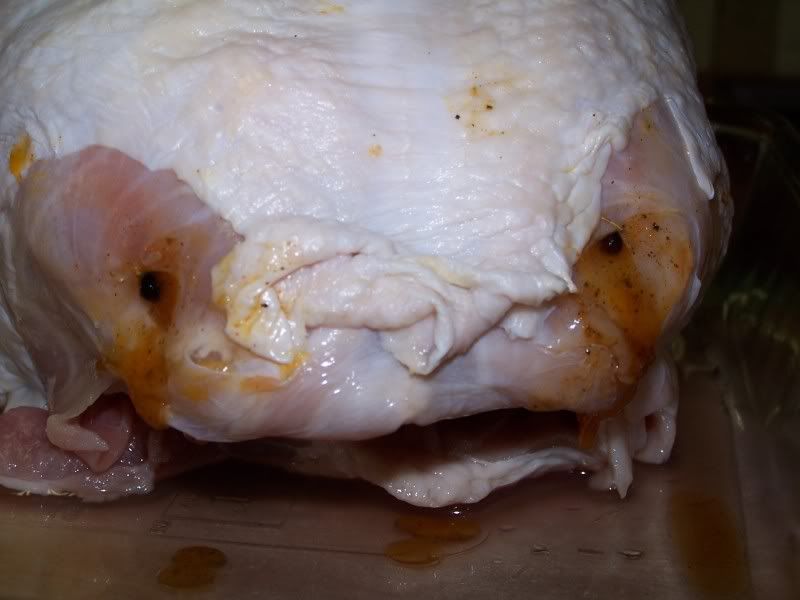 Honey mixture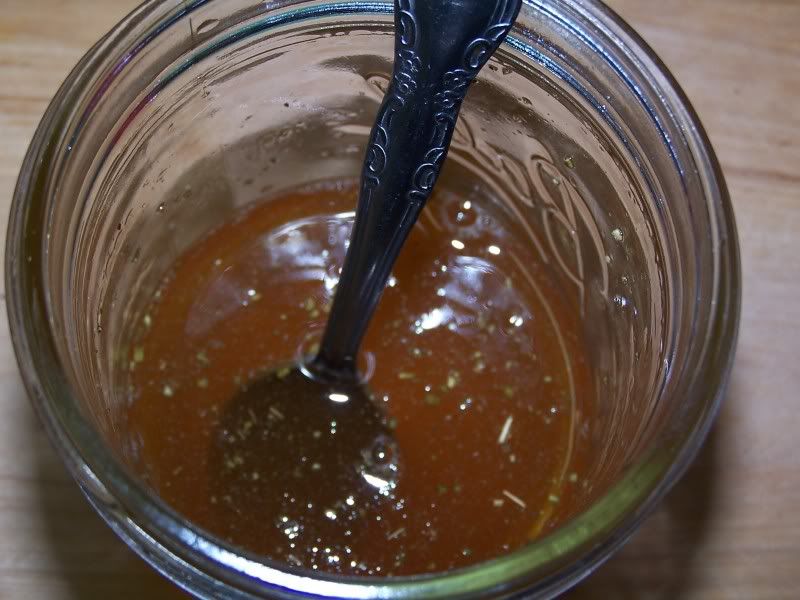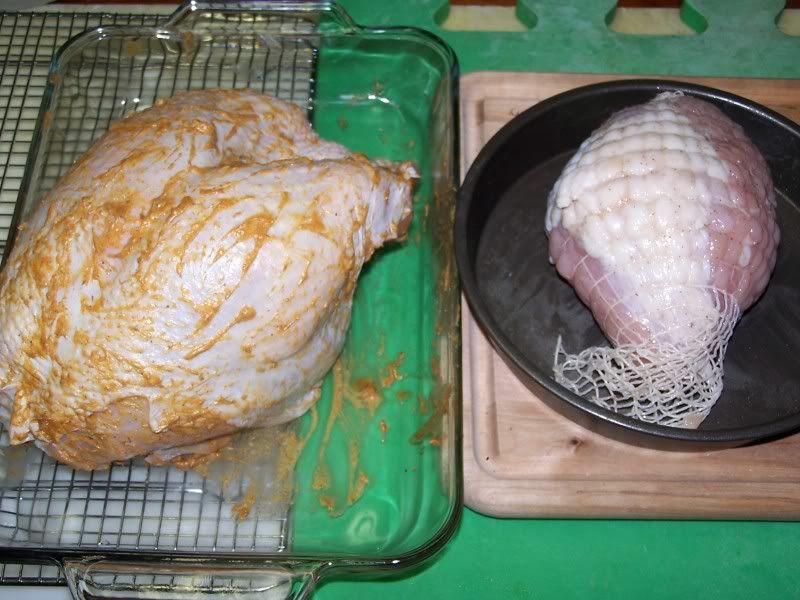 Smoked over apple at 275
No pics while on the smoker, was a busy day. sorry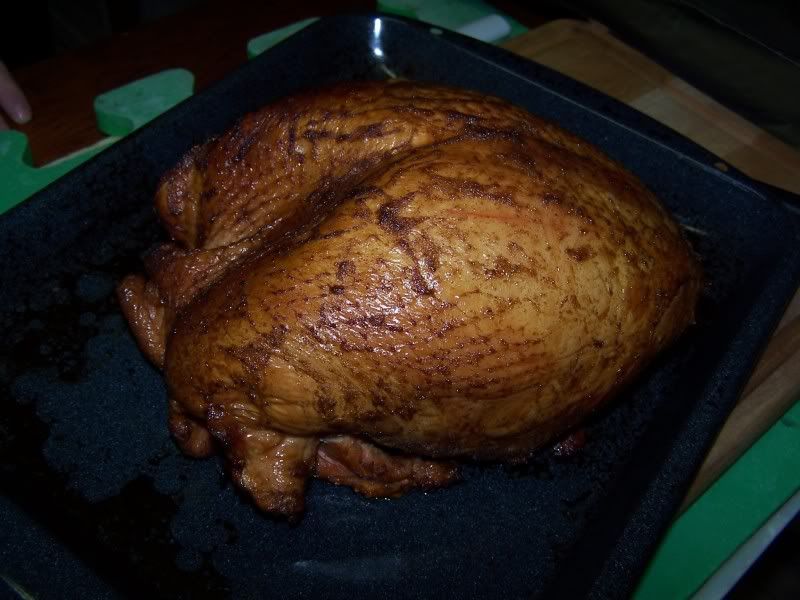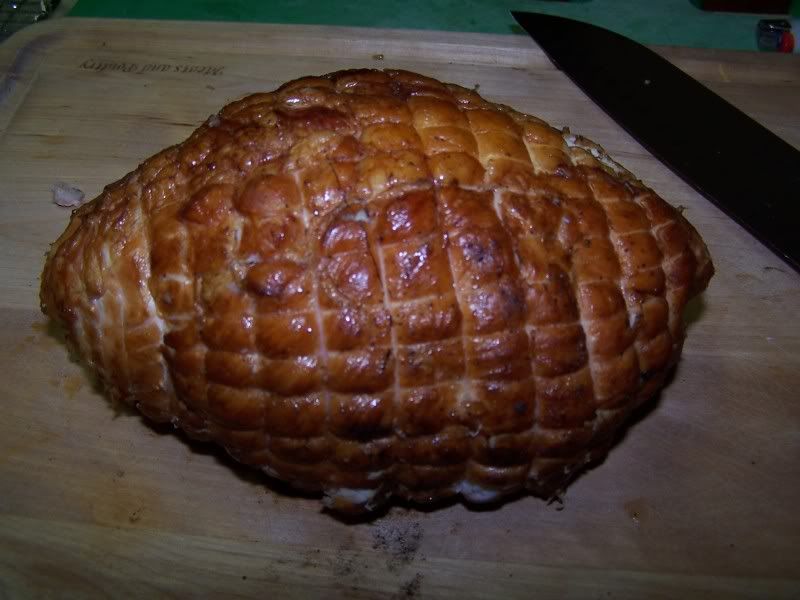 Honey turkey was great, wonderful honey flavor. Brother in law said it was better than the honey turkey he normally buys at the Amsih farmers market.
Again forgot pics of cutting the other breast, it was ok but the butter mixture cooled before it was able to travel through the meat properly so there were pockets of seasoning and butter throughout.
Now on to the soup.
Mirepoix sauteed over med-high heat until onions are becoming translucent.
7-10 minutes.
Added turkey stock that was made from the carcass. About 10-12 cups, not sure cause it was in a big bowl. Brought to a boil, reduced to a simmer and cook for half an hour then added some frozen corn, peas and string beans, 2tsp poultry seasoning and 1tsp white pepper. Simmered for another 20 minutes or until the carrots are soft but not mushy.
It was still pretty thin so I whisked 2Tbsp flour with 1 cup milk as well as 1 can of cream of mushroom soup. That gave it the right consistency and the mushroom soup added a good flavor.
Cut up and added the turkey breast meat and let simmer for 10 minutes stirring occasionally.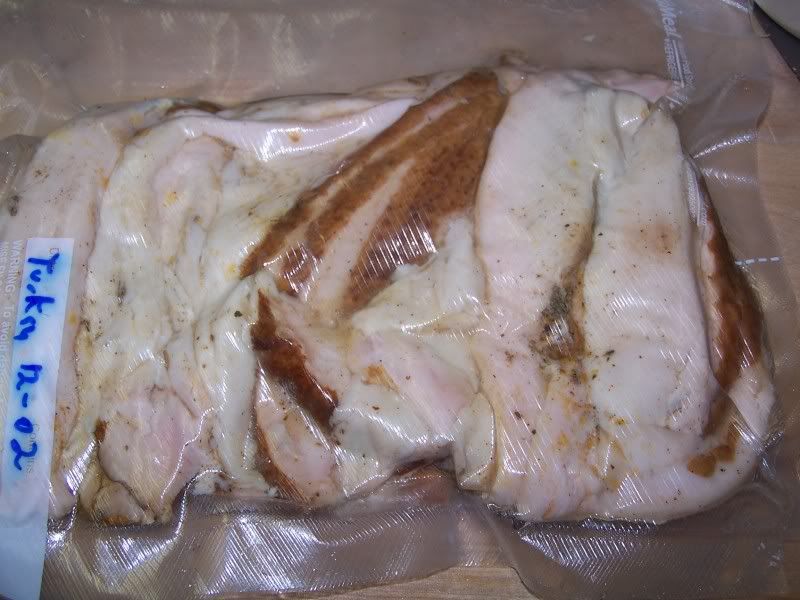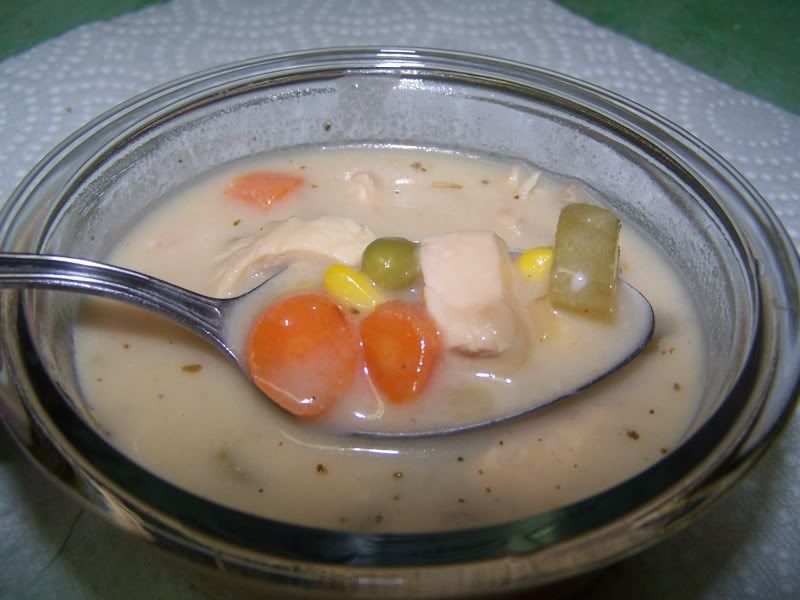 It turned out pretty good for just pulling it out of my...hat.
Took some to my parents with some cornbread muffins I made so I have to see what they thought of it.